·
butiwasgoingtotashistatio ntopickupsumpowerconvrtr
some frame sliders. the only ones made for an 01 go through the upper fairing bolt...but hopefully they'll hold up if she tips or something.
i got some sweet pics in the parking garage though.
anybody know where i can get some "candy lightning blue" touch up paint? i hit up home depot and they tried to match it, but couldn't very well.
i didn't even adjust my mirrors for this action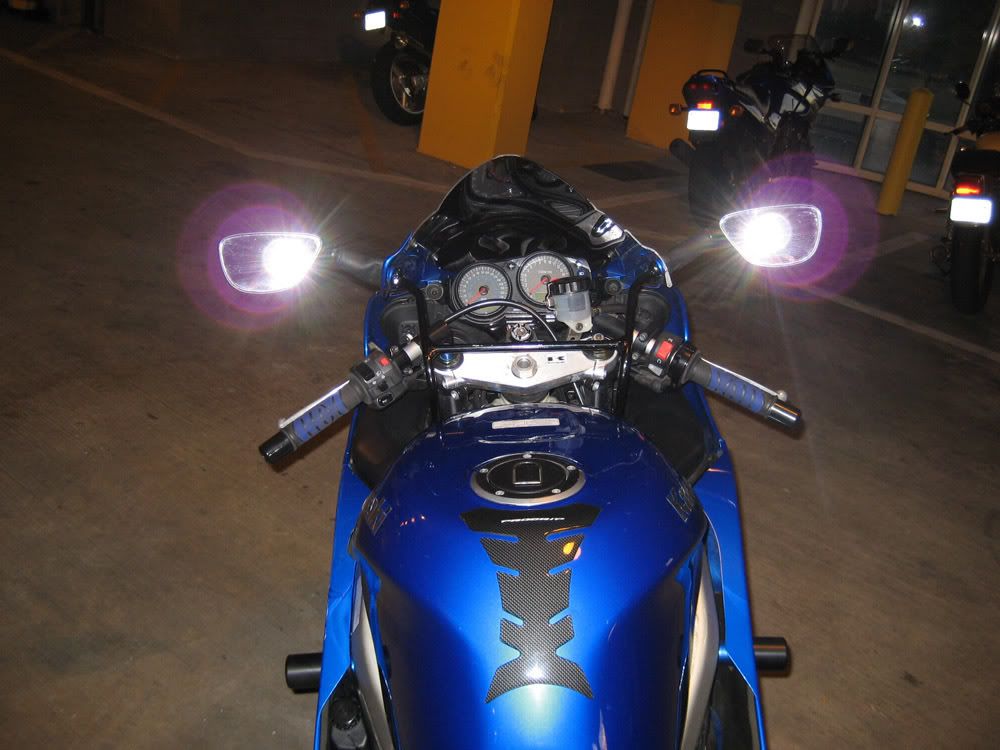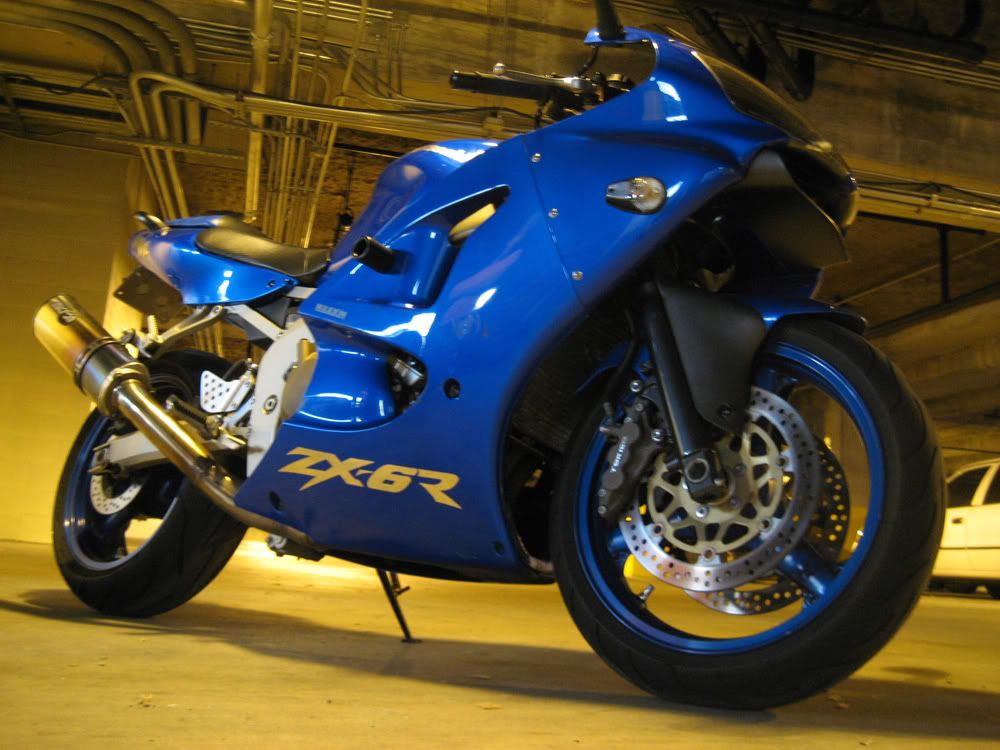 grobble?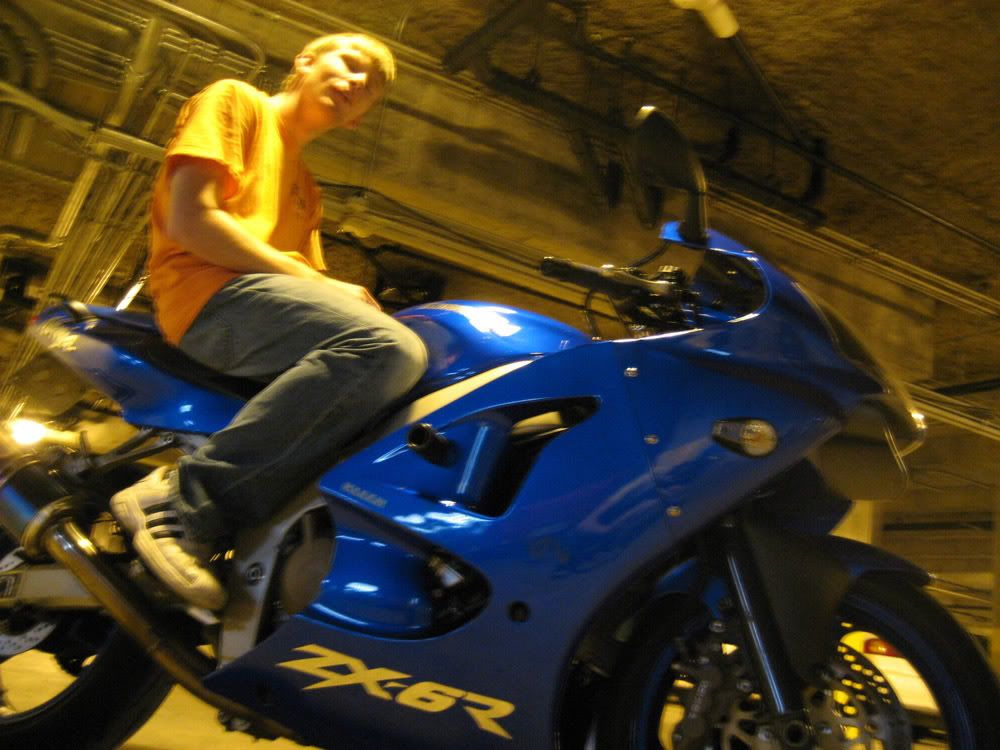 blur...i'm not actually pigeon toed (i think that's the term)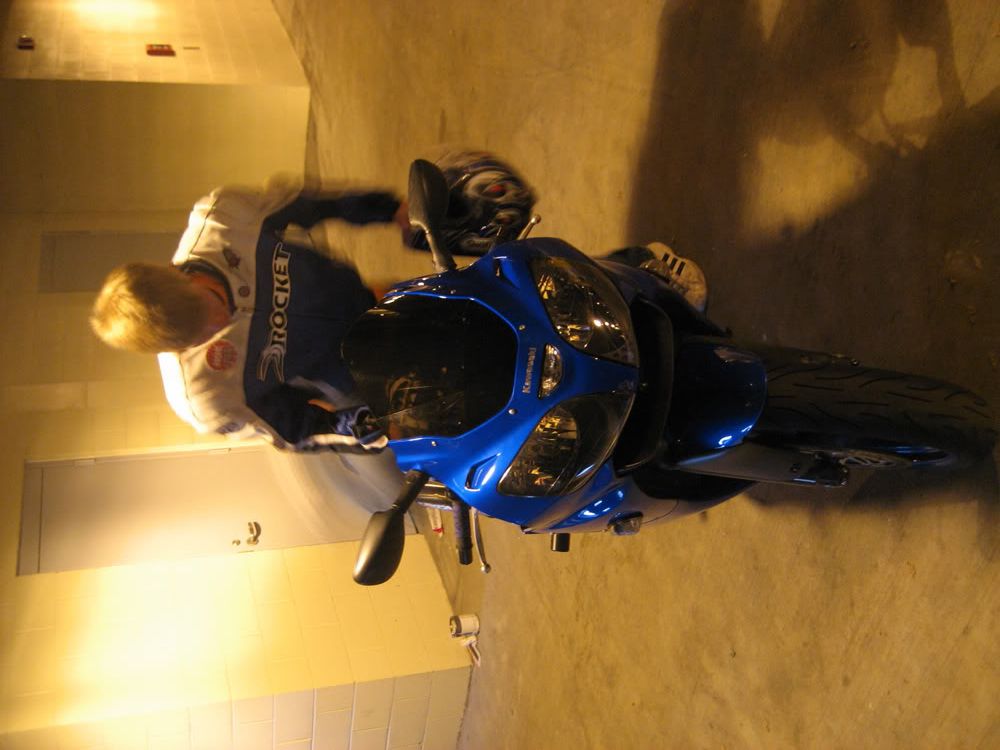 mounted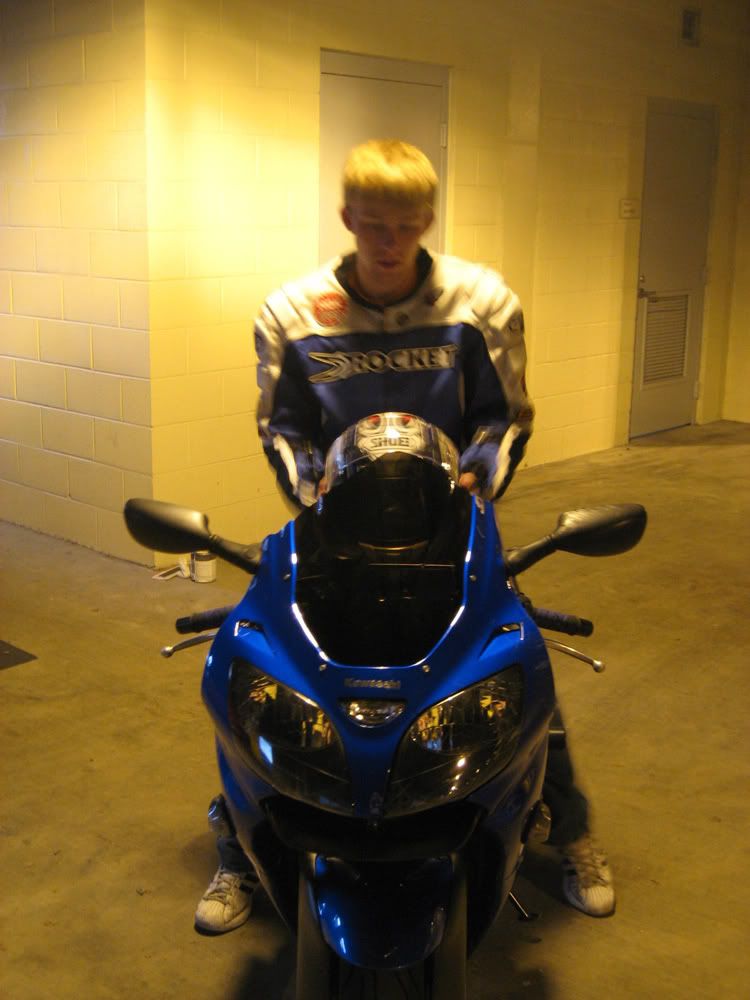 gripes! i forgot to do all my gangsta signs to show my badassness
i have really good balance...:laugh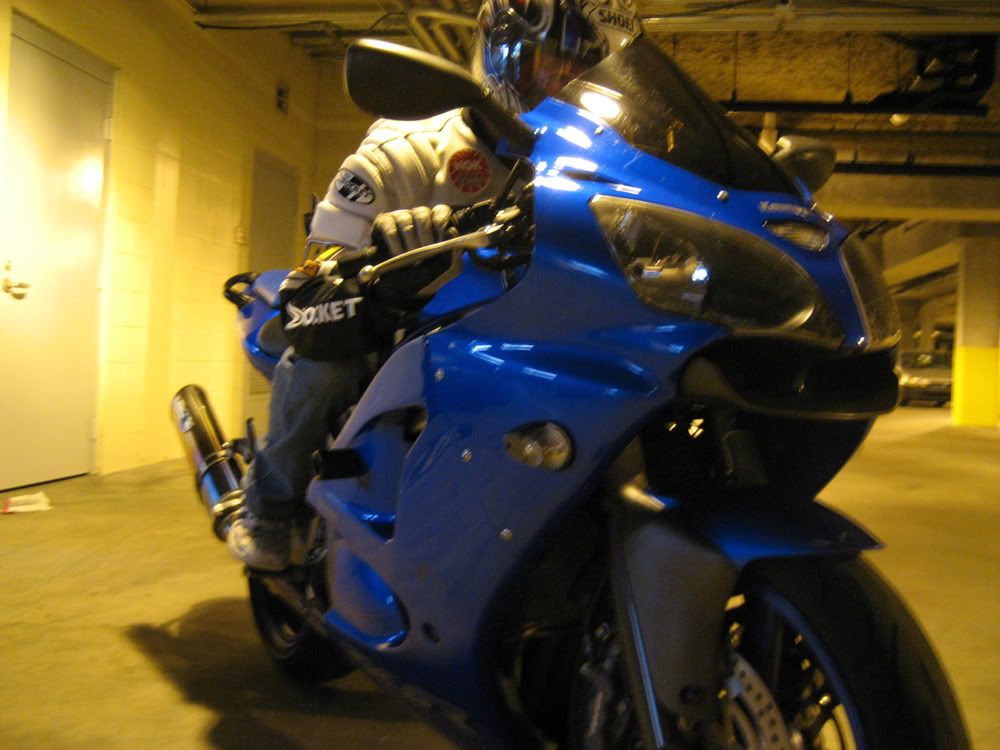 now i gotta get pics of me doin wheelies in the braves parking lot, heh.
oh yea, and what's with those sweat bands around the from brake fluid reservior?