Discussion Starter
•
#21
•
So I did some more work today. Trying to get the tail fairing ready to be put on, a lot of work to do all this and it is slow going for some reason, probably because I only have an hour to work on it here and there. :O
Anyways here is what I did today, I sanded nearly all of it getting ready for paint
There were a crack in the 2 places sanded in this picture, and now you would never be able to tell...... other than the fact there is no paint there.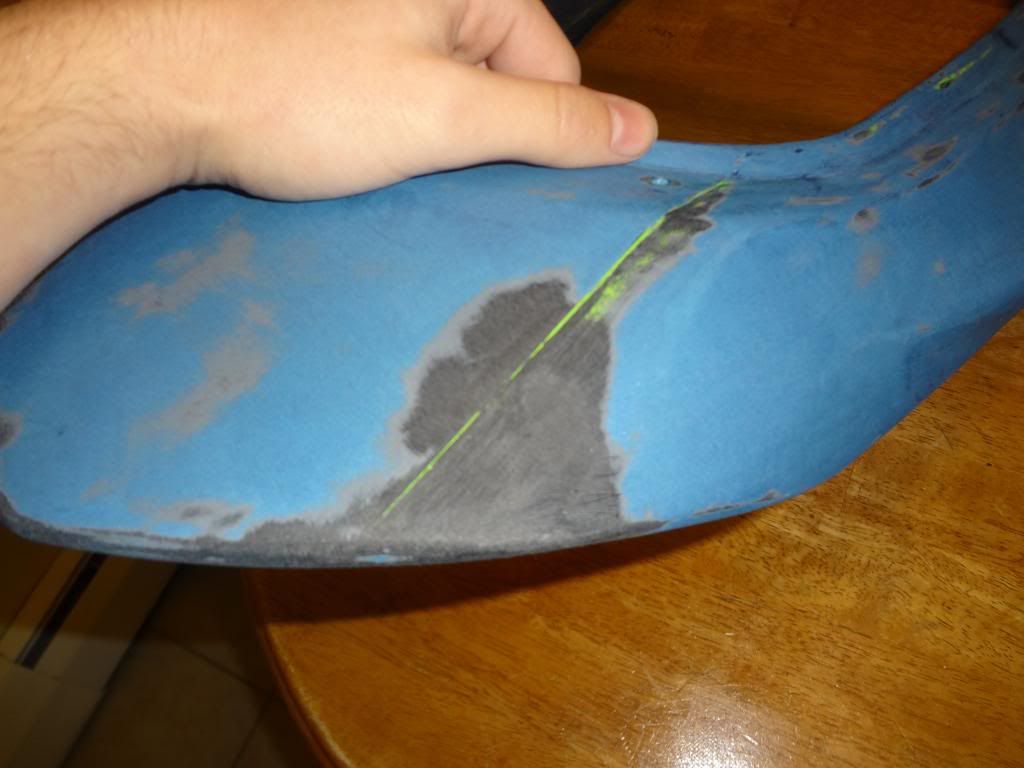 Oh yeah, by the way Sean if you cant tell by these pictures yet. I think your bike used to be green
mg:
Anyways, the last thing I need to do to get it ready to be put on for a test fit is I need to find a way to fit some tabs here. I havent really thought of the easiest way to do so yet. Sooooo back to the drawing board.