Discussion Starter
•
#1
•
So I might as well join the band wagon and do some stuff to my J, I mean everyone else is so I will do :hmmm: This will be a list, mostly for me, but also for anyone who likes build threads and ideas.
I would first like to start off by saying this thread is ONLY ideas, I have no concrete plans to follow through with any of these. But with that being said I will hopefully come through with several of them. I am planning on starting the beginning of March as I have 2 weeks off of college and a lot of free time.
As stated before this thread is mostly for me, so I can put my ideas down and get them organized, more or less in priority and always input will be needed and opinions are encouraged! So with all that being said lets begin.
This is how my bike sat when I first bought it, (give or take a couple weeks, hint its give).
Not sure why I had the mirrors off this time :O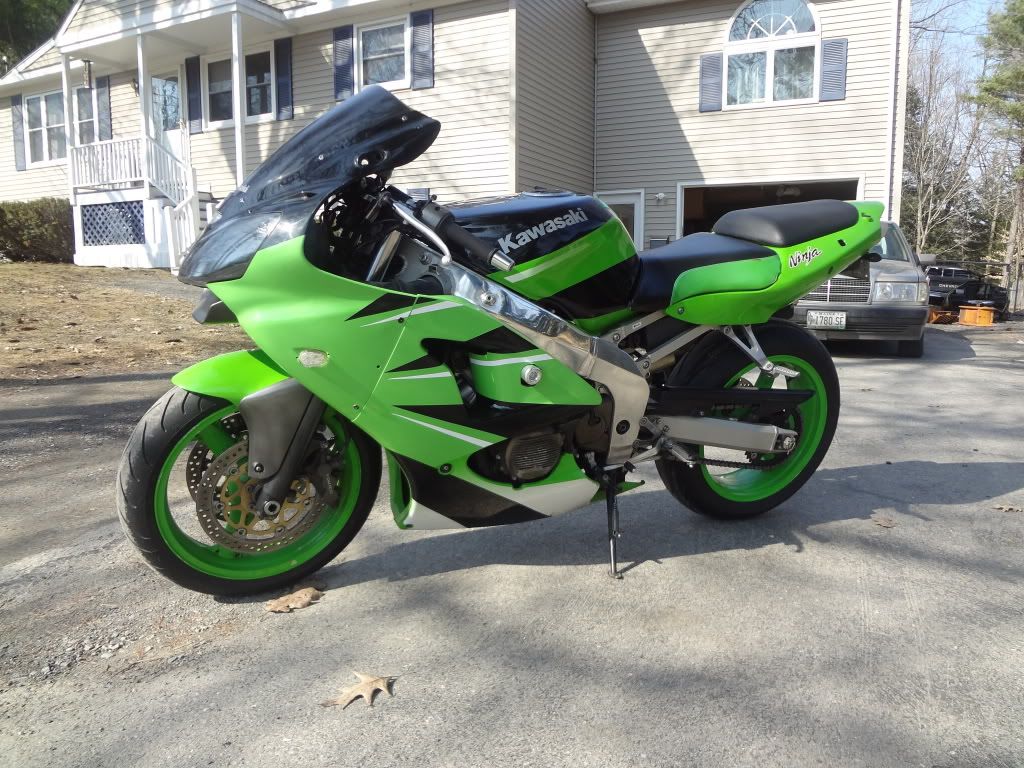 She still sits looking about like that, after doing mostly maintenance last year, valve adjustment, new tires, new sprockets and chains.... and the usual.
This year I want to fix some more of the small issues, IE the half a million cracks in the fairings. Already fixed most of them from the back side and holding off on the front side until I fully commit to painting my bike. I still have a long ways to go with plastic welding. I need to fill the following holes and create part of my fairing as shown in the first picture.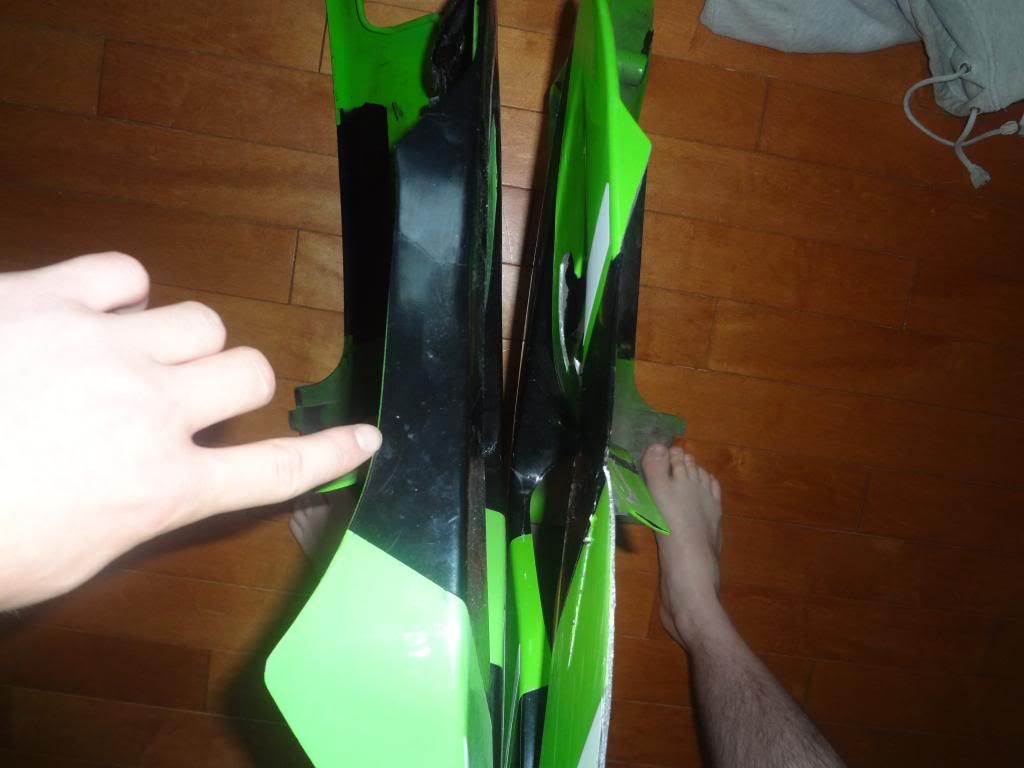 And fill these holes.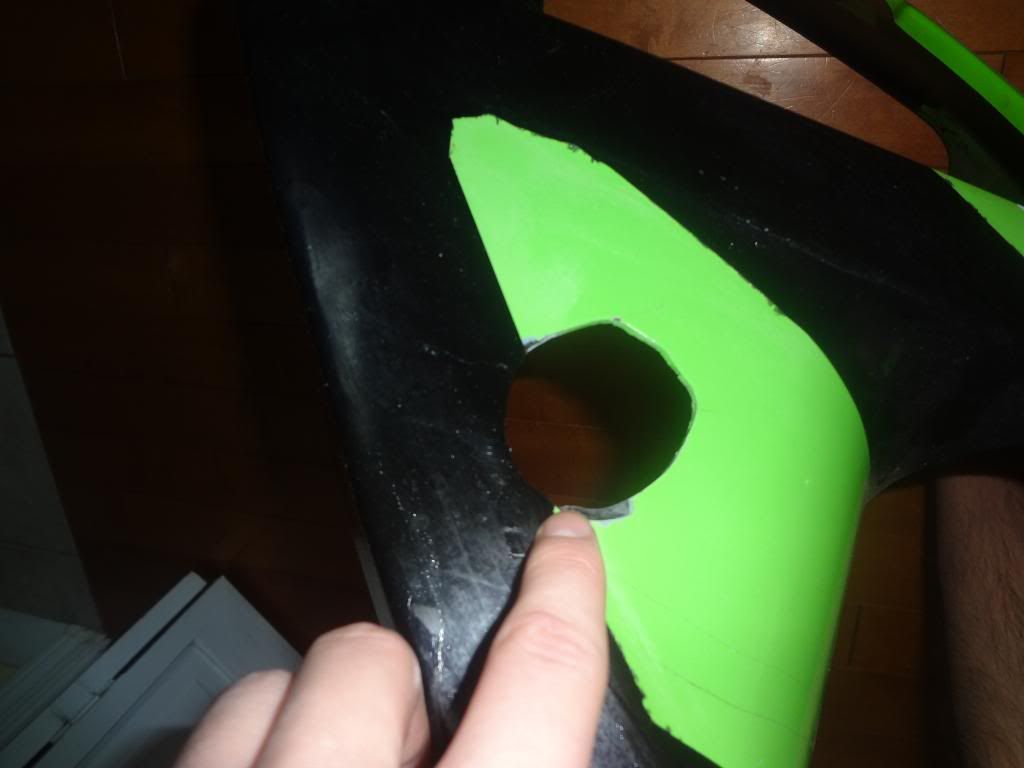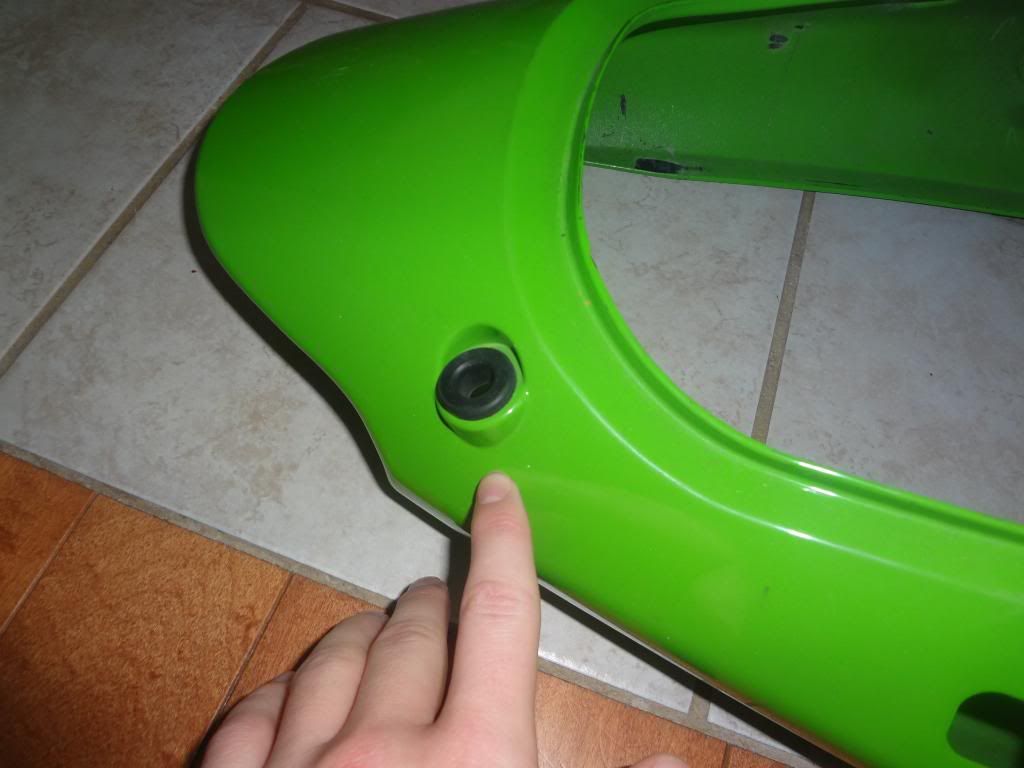 So not too much left to plastic weld, but enough to keep me busy for a full day or 2.
After I fix all the holes and cracks in my fairings and before I paint, I need to decide on whether I want to do the tail fairing swap to an 03 model. I like it a lot more and I think Scoobs sold me on doing it. Here is his guide he made a little while back.
http://zx6r.com/guides/22457-how-change-j-rear-b-rear.html
Doesnt she look purdy with that b tail? So SSGSXR ZX6R reply to me with a shipping price pleasssseeeee!
Okay so after I do all that and prep and shizniz I will be painting it. Here is the planned paint job, this was designed by zvenkruspe and I give her full credit for it. I simply asked her kindly if I could steal her idea :devious
Well that is what I am hoping to accomplish during spring break. After that I have several more plans, I am not a huge fan of my chrome frame and kind of want to paint it black but not sure yet, I want to see how it looks before painting it.
Here are my ideas that are less concrete, I want to convert my gauge cluster to an 03-04 cluster, so if you have one for sale hit me up.
Here is a thread on the swap
How To: 03-06 636 gauges on a G and J model 600 : KawiForums.com Kawasaki Forums: Kawasaki motorcycle forums
The last Idea that I have is to chop my exhaust so you can not see it. If we look at this picture imagine the exhaust, can, was underneath the bike just pointed out so it doesn't put exhaust on the tire. My plan is to get a new set of headers (I think they are cheap on ebay :O I would have to look again). I would cut the headers so I can put the can on underneath my bike pointed out where the fairing ends, or a little bit after it. I dont know if this would work and I would need you guy's input on this one.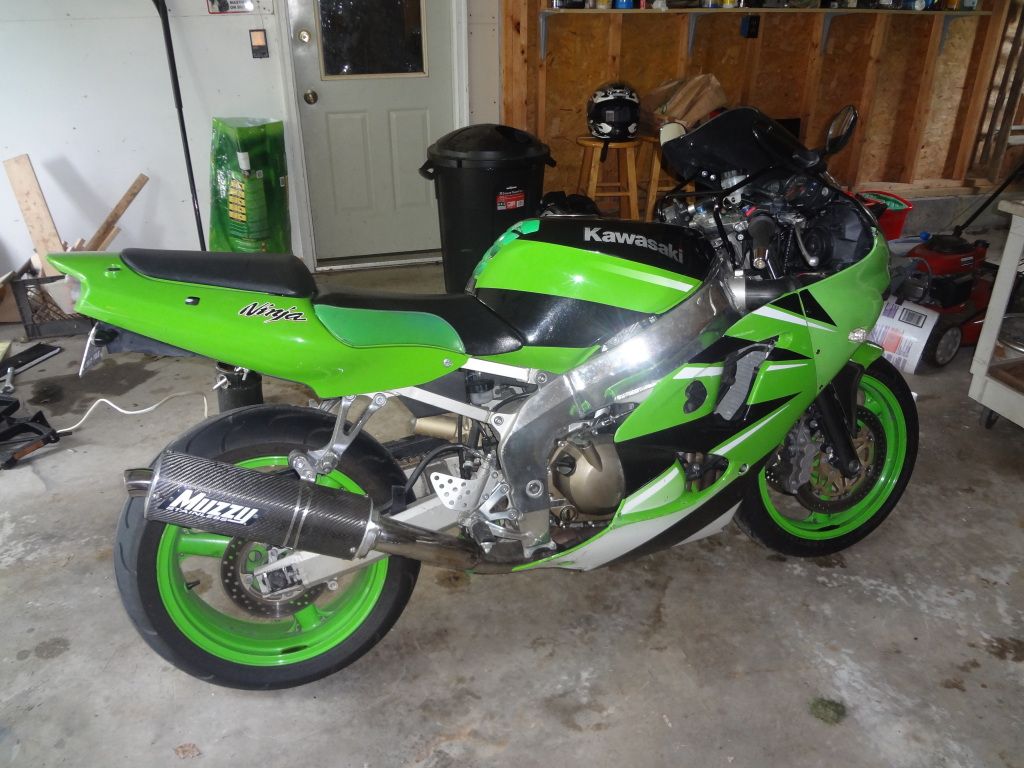 Hopefully this read did not take as long as it took to write it, I dont know how you guys who write guides can do such a good job. Anyways thanks for reading and please tell me what you think and tell me your input.