Discussion Starter
•
#1
•
hey guys
i have an 07 ZX6R
on the left side of the bike on the lower left fairing (theres some sort of vent there) i have some kind of minor leak going on. it looks like maybe oil? small amount but it seems to be coming from that vent area. any idea what it could be?
the "oil splatter" would be in the red circle (but on the left side of the bike).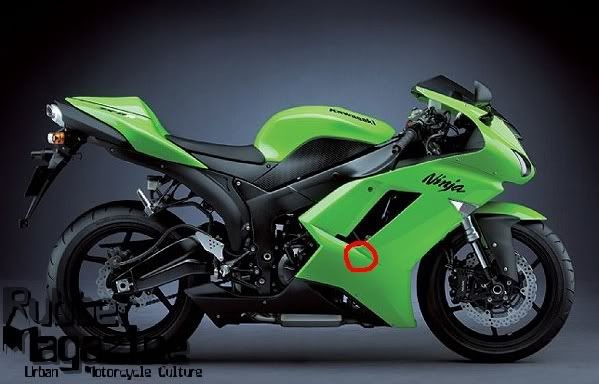 the bike was dropped 1 time, although not too violently. there are scratches in the area the oil is coming from so i am wondering if maybe the drop is the cause of this? anybody have any idea?
if it helps the bike has 1400 miles on it; i'm taking its long overdue 500mi service monday morning
thanks all