Discussion Starter
•
#1
•
As a result of my crash at Jennings, and the complete obliteration of my fairings, my bike is a naked streetfighter once again. I ended up not being able to use the first headlight I got so instead I found the same ones I had used before ($20.00 Autozone driving lights) and fit them in a different location.
Brohem's bike also finally got up and running and he was pretty happy he was able to get it to start.
Sorry about the lousy pics, my camera is a P.O.S . Some times it focuses, and other times not. I'll try to get some decent photos with a better camera.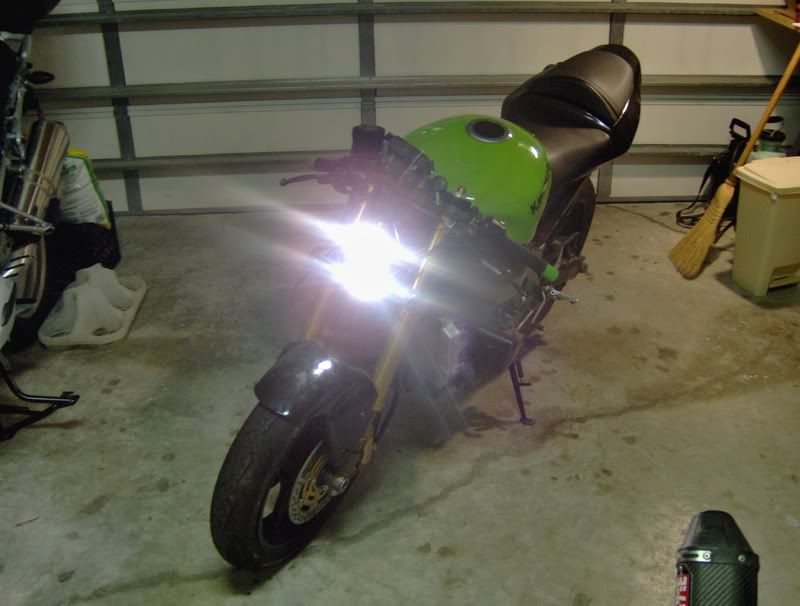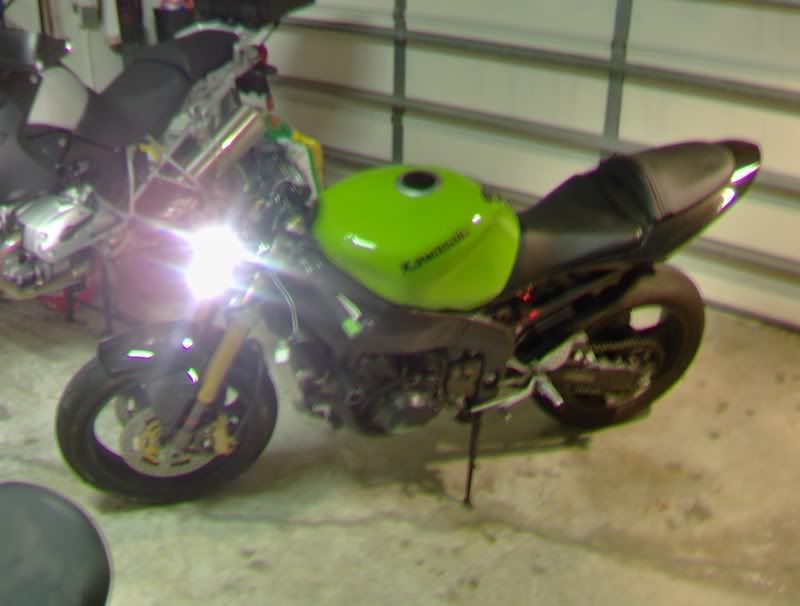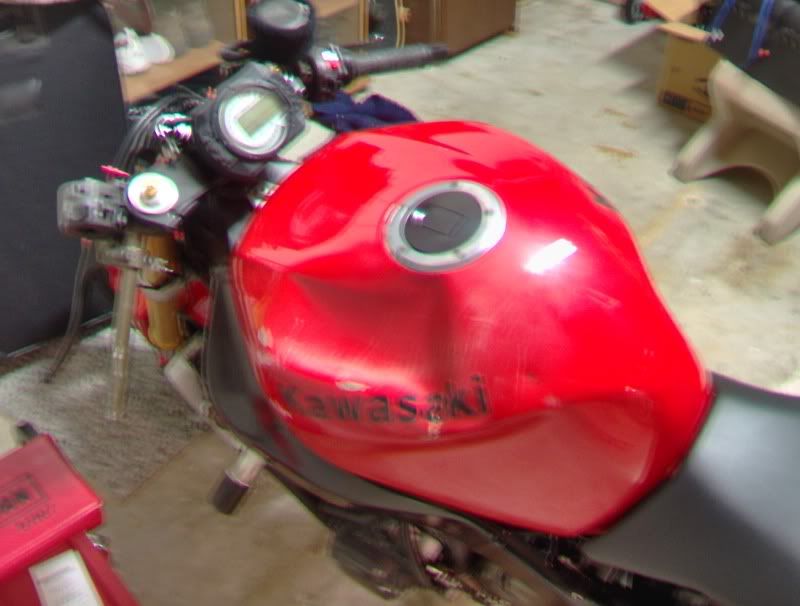 I'll try to get some daylight pics tomorrow as well. The lights are actually pretty decent at night.