She got a face lift! / My bike build thread
Ive decided to tune this into my bike build thread to reduce starting new threads and clutter up our favorite site.
Current mods
Vortex lowering links-1inch
K&N Air Filter
Smoke tinted windscreen (noname)
Michelin Power pilot Tires
Konya 3000k xenon bulbs
EBC Rear Brake Pads
Gold spike bolt kit
NinjaFairings.com fairing kit
Ebay integrated tail light
TSTindustries.com fender eliminator
OES Frame Sliders
OES Rear Spools
OES Bar Ends
Scorpion Slip-on
Future Mods
PCIII
Servo-Buddy
Pazzo Racing Levers
Bi-Xenon Morimoto Mini Stage III kit
Vortex Sprocket and 520 conversion kit
Clear alternative smoked signals
Corbin Seats
----------------------------------------------------------------------------------------
So lately its been nice so I slapped my bike together and I've been taking her out. As you know she doesn't look so pretty because I decided to paint the nose to see what color I liked.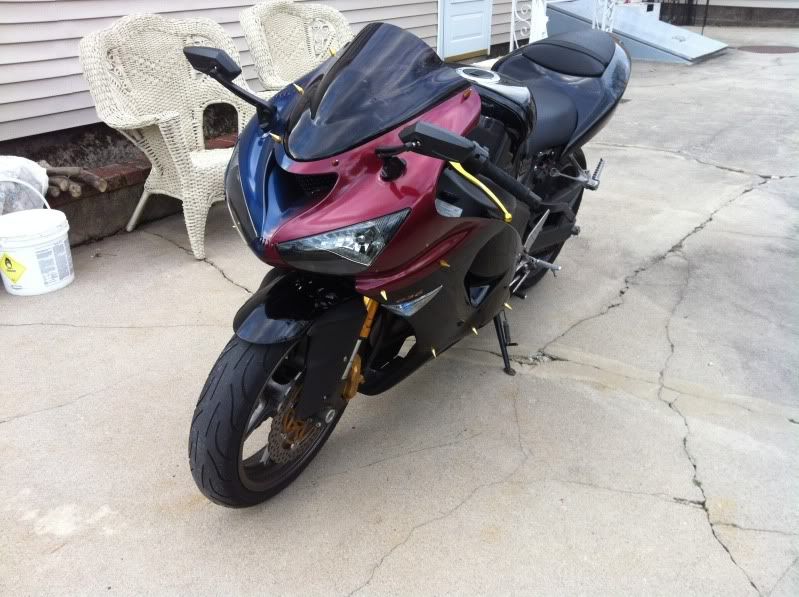 But I got this phone call while I was at work today, and a package arrived in my name! now thats a box.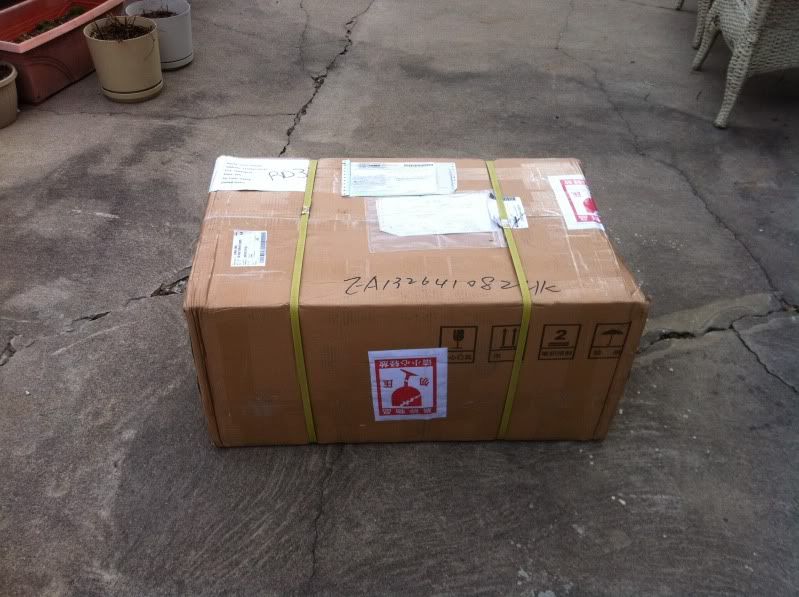 Needless to say I was excited and needed to get out of work asap.
Heres the contents of the package.
They are a deep red, but they change from red to orange! I love it!:hump6
Assembly time!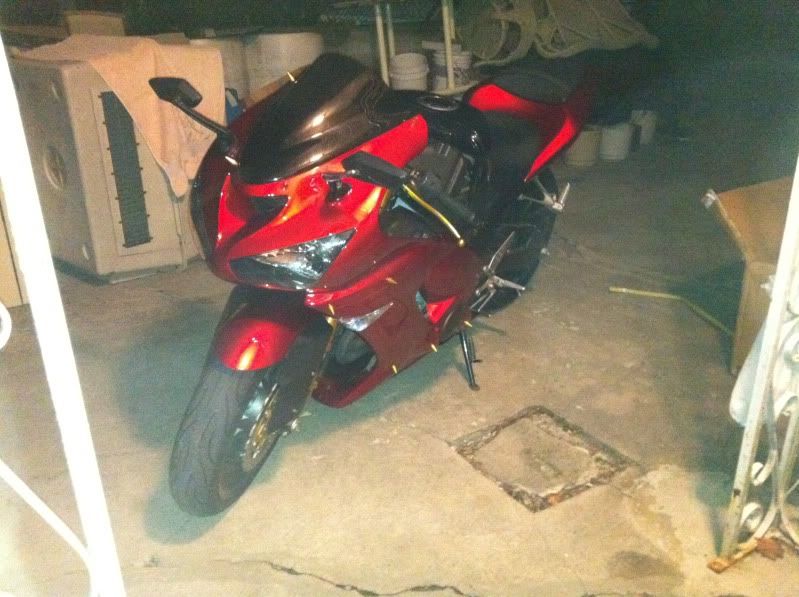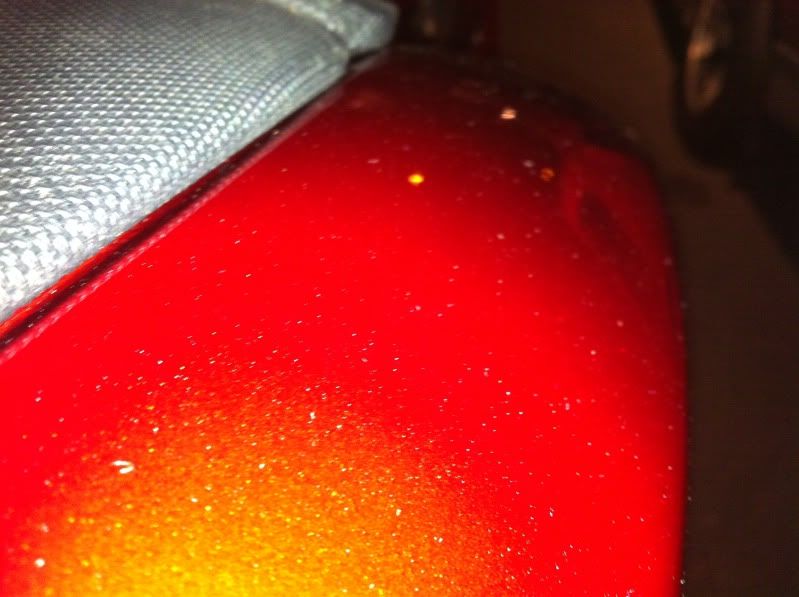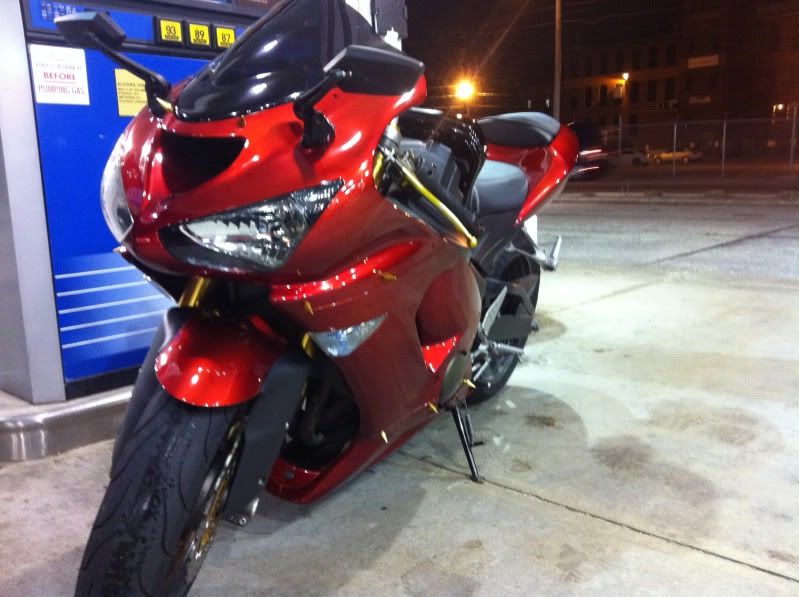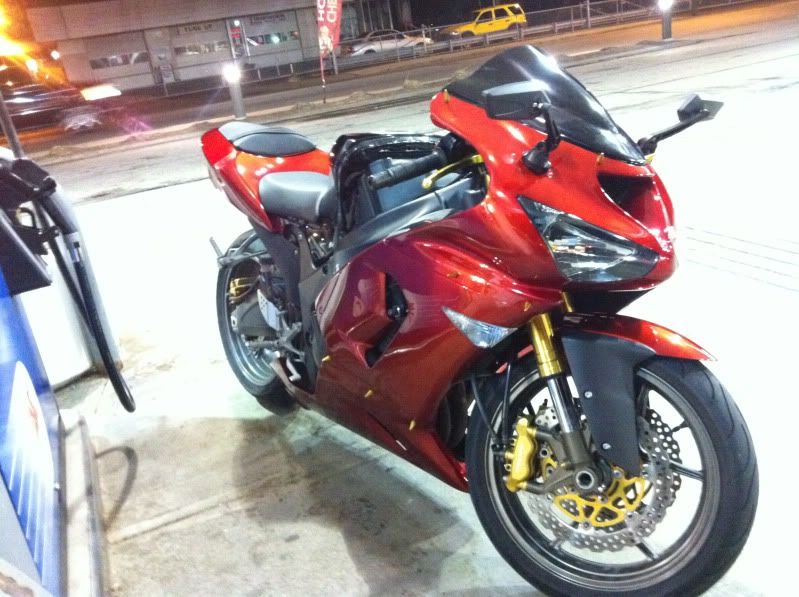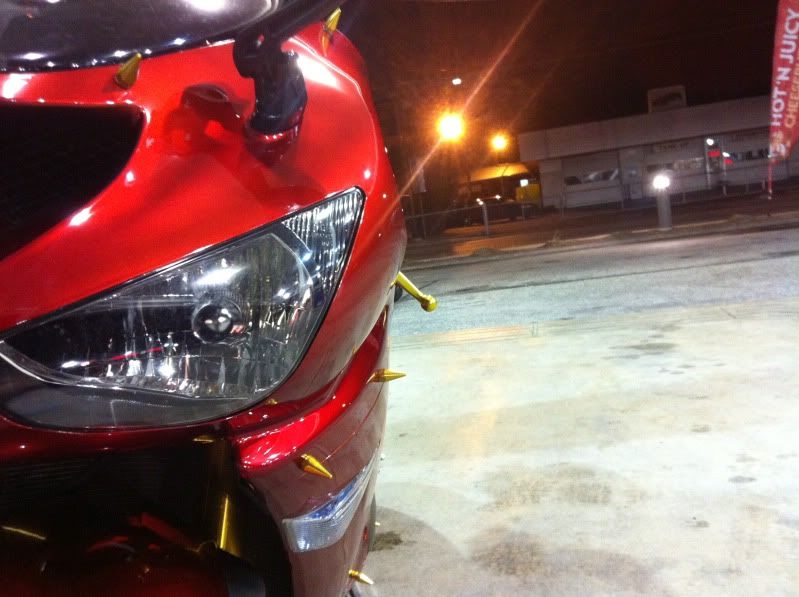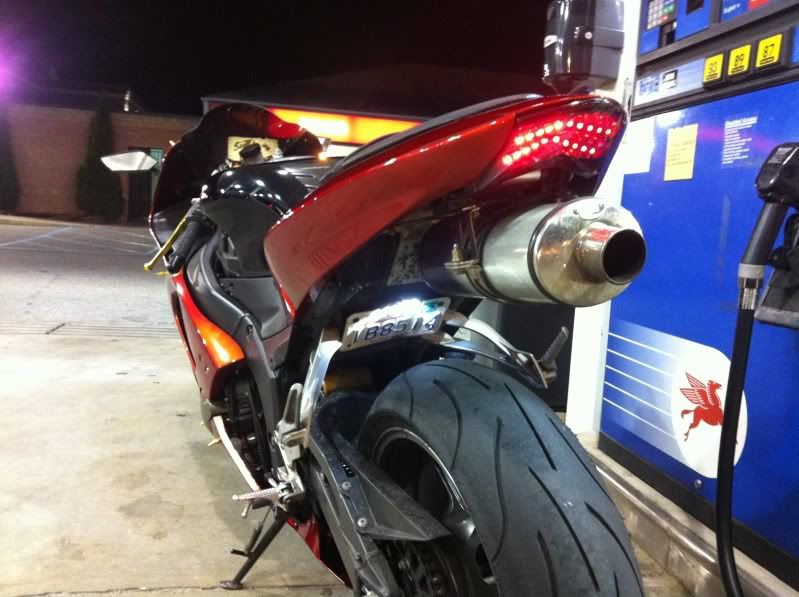 Yes she was a camera whore tonight, I couldn't keep my eyes off her. i fell in love all over again.:n6zlove
Cant wait to take some pictures tomorrow in the sun. Yes I know I'm missing a fairing on the tank, need the tank painted so why go through the work. :devious
Now my question to you all is should I leave the tank black?
Sorry whocanitbenow, I know you made me some awesome decals for her, i just can't do anything to it at the moment. still debating about putting them on.
FYI its raining and she's getting wet right now:headband: No i don't have a cover, she's usually garaged in another part of town, but didn't know it was gonna rain tonight.:unhappy:
So this is my bike, sexy as ever. More pictures and mods to come.