Discussion Starter
•
#1
•
So I have some fresh rubber mounted and I already feel bad because I know what's going to happen on Saturday (MSR Houston trackday with Fastline) these tires will not be pretty for long. But damn they look good and the sticker saying "official MOTOGP class tire" makes it even prettier :laugh
I am going to keep a very detailed account (going to try to at least) of the PSI cold/off the warmers/off the track and give feedback in this thread.
I'm running the R10s with medium compound up front and a hard EVO type 2 rear. The baseline PSI will be 24 rear 30 front and coming off the track I will drop both 5 psi and go from there.
Enough talk, here's pics: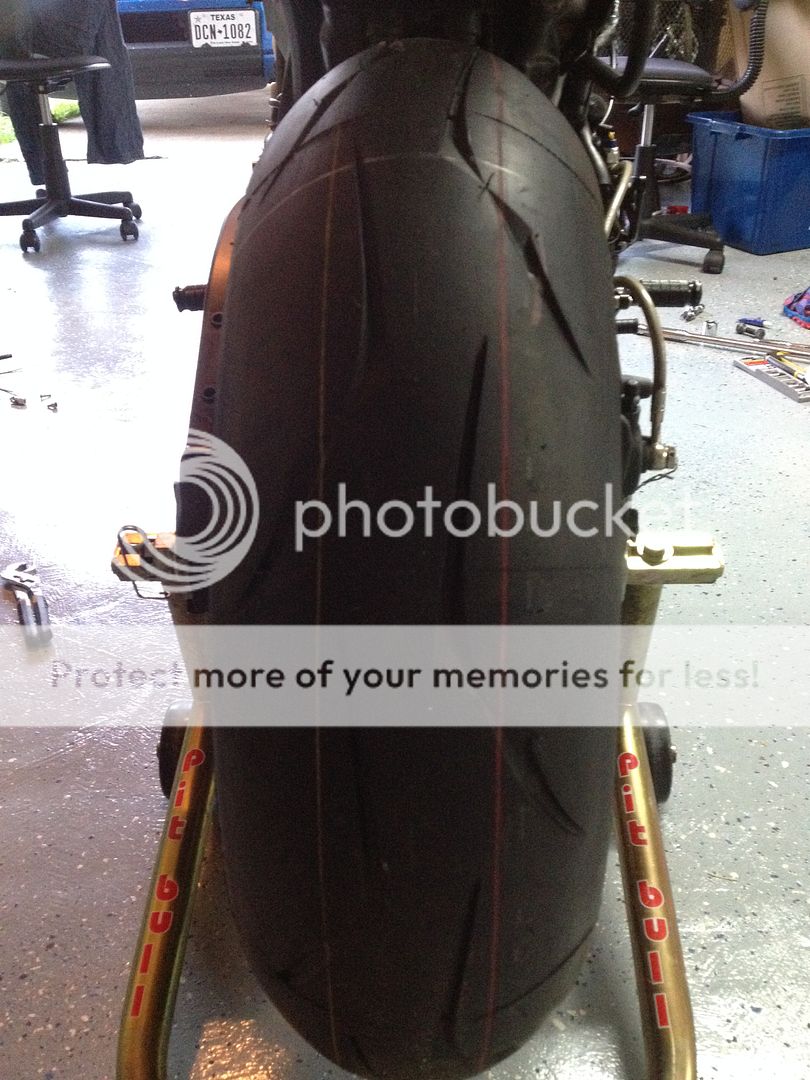 Anxiously awaiting Saturday morning! I'll be camping out at the track Friday night so I can avoid traveling the morning of. Supposed to be one of the hottest weekends so far this year. I have a feeling the track will be riding fast very early on.