Discussion Starter
·
#1
·
Some of you probably saw my thread on whether or not I should paint my own track bodywork. The general consensus was yes, so when my bodywork arrived I went to the old home depot and bought some supplies. But before I get into painting, I wanted to do a quick review of the bodywork.
I got a new set of 09-12 fairings from STG through a GOBO for about $400 shipped with fasteners. The guys at STG (especially Brandon) really helped to get everything sorted, so thanks to them. And this was after the deal was supposed to be over. The bodywork arrived in a suitably large box fairly quickly, and looked good when it came out. Though I quickly noticed the upper wouldn't stand up straight on the floor (aka it was slightly skewed) nothing major though. When It came time to bolt everything on I realized it wasn't quite an exact fit. the left rear bolt on the lower panel was a good half an inch off. and the protrusions inside the upper were too long to fit into the frame. Not horrible though, just took some dremeling. And of course I had to dremel out the areas for my exhaust. The material was alright, a little brittle though. It wasn't too thin thankfully. You get what you pay for, I know :O After about two hours of working on it, everything finally fell into place. All in all it wasn't great, but it wasn't horrible. I'd give it a 6.5/10. 10/10 would be an OEM fit.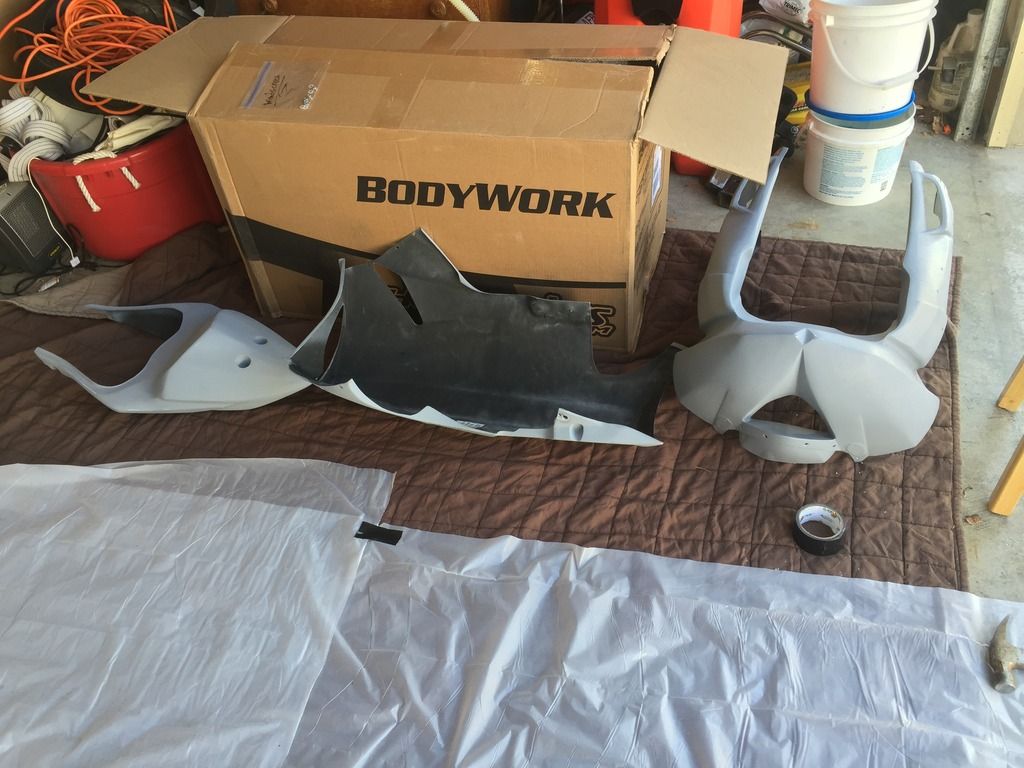 And now onto the paint job. I went with a satin black krylon, and grabber green duplicolor. The green is as close to OEM as I could get without buying the real deal, but it looks pretty good.
Started off by sanding with the Hotbodies recommended 220grit paper. Then it was time to get started.
First thing I did was the front fender in my makeshift booth. It turned out pretty well if I do say so myself.
Then onto the tail. This one is two tone.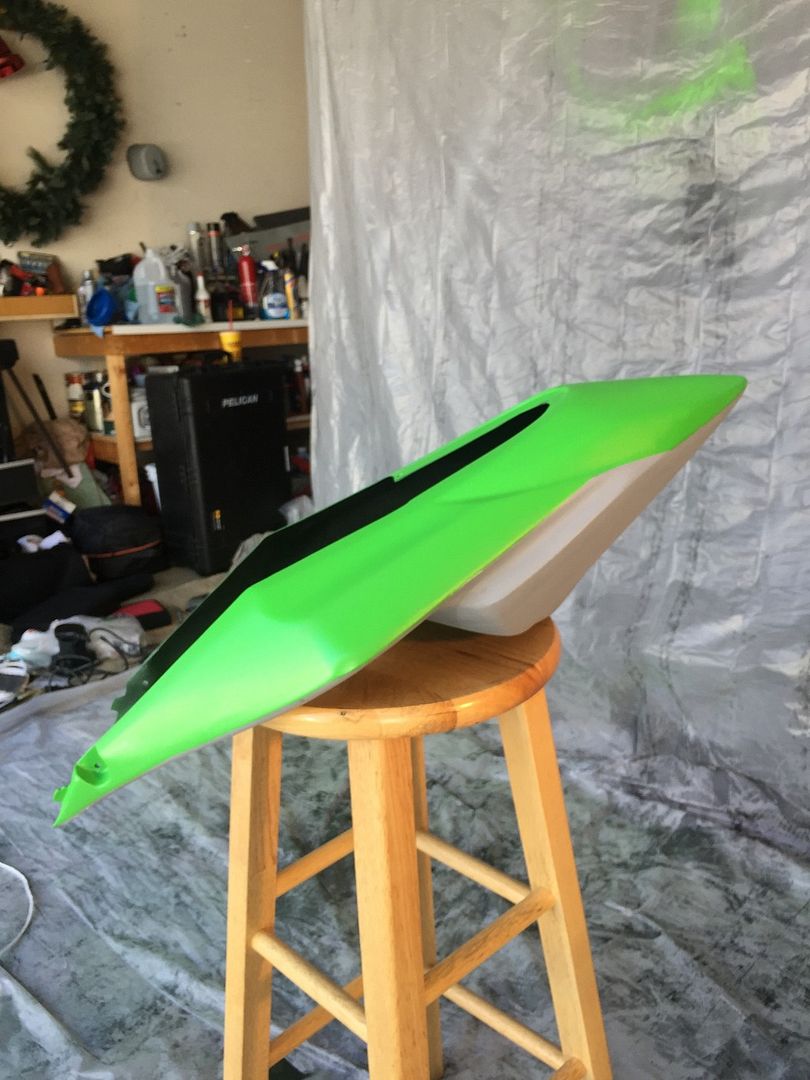 And then the lower, just in solid satin black.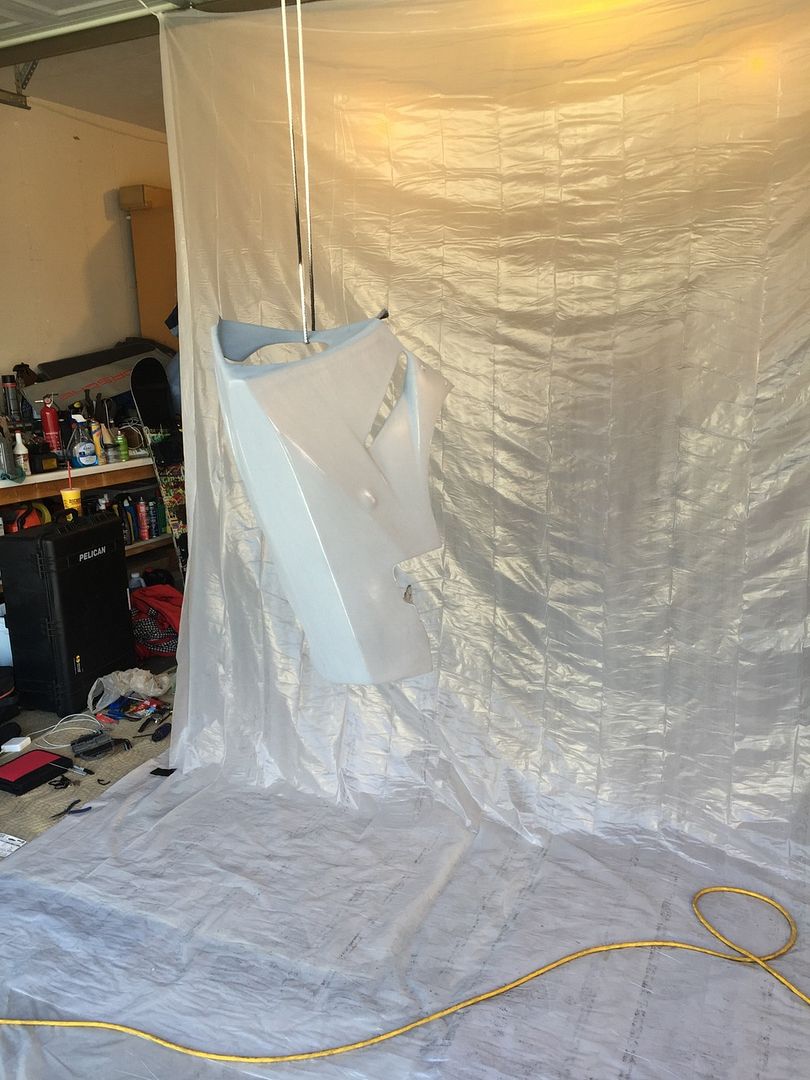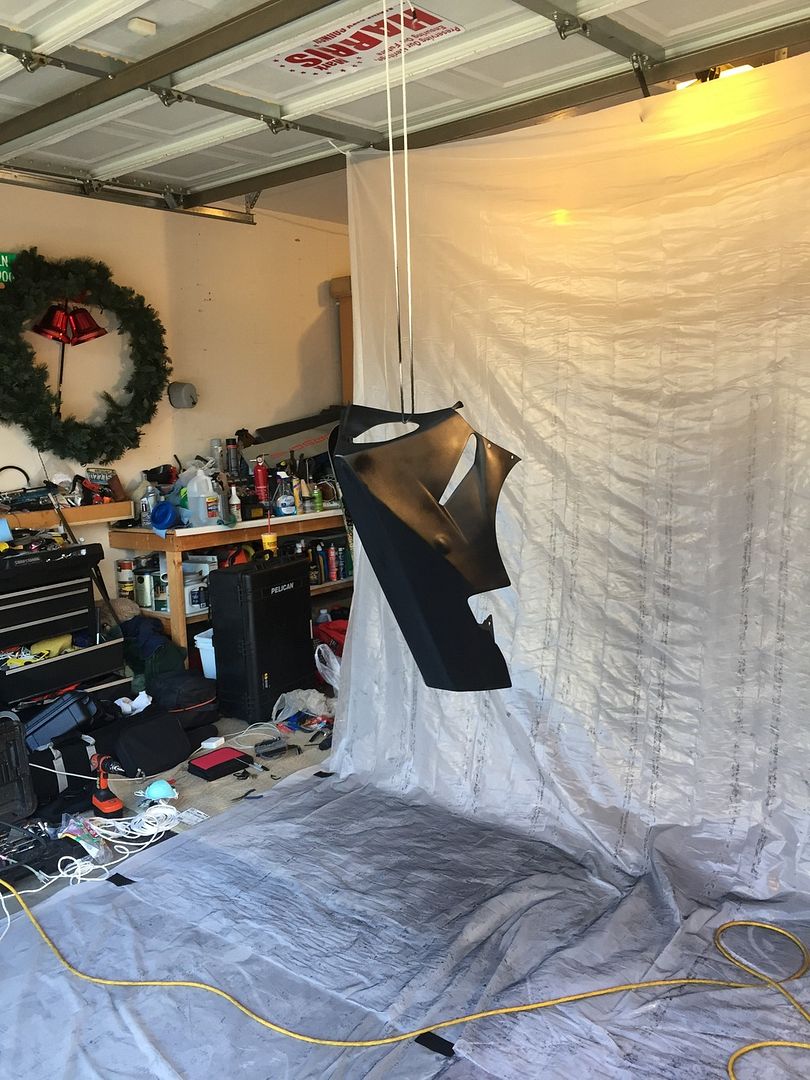 And last but not least, the upper. Another two tone job here though.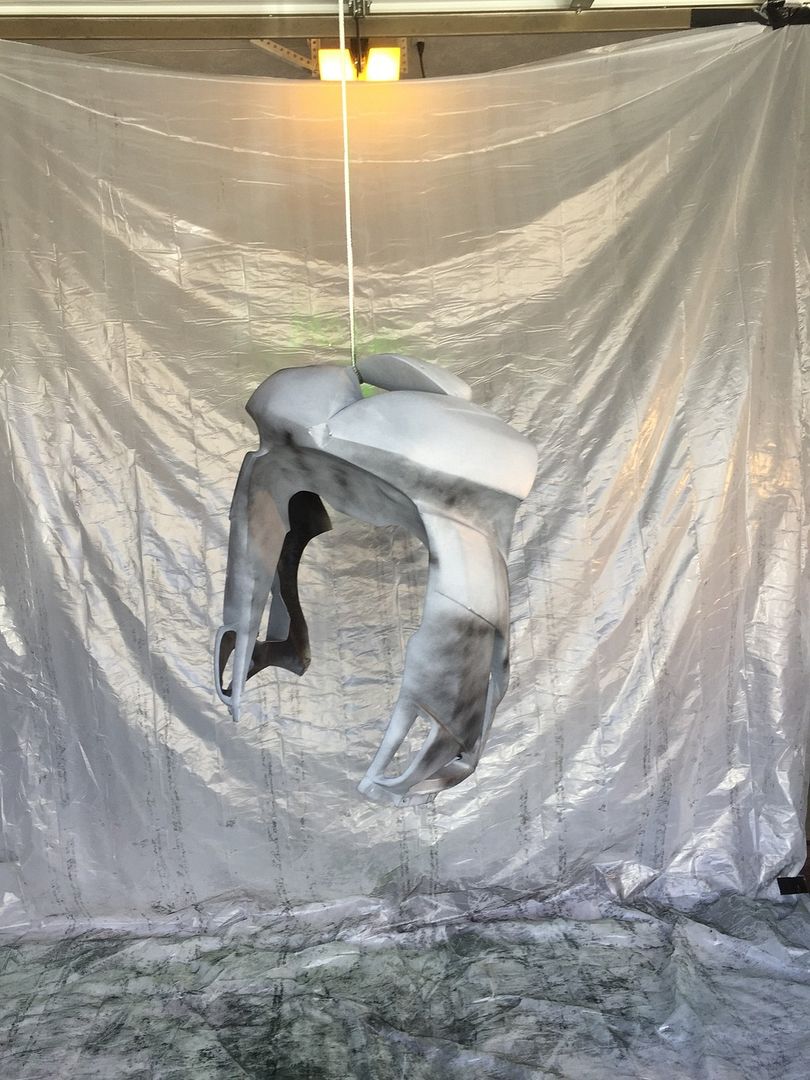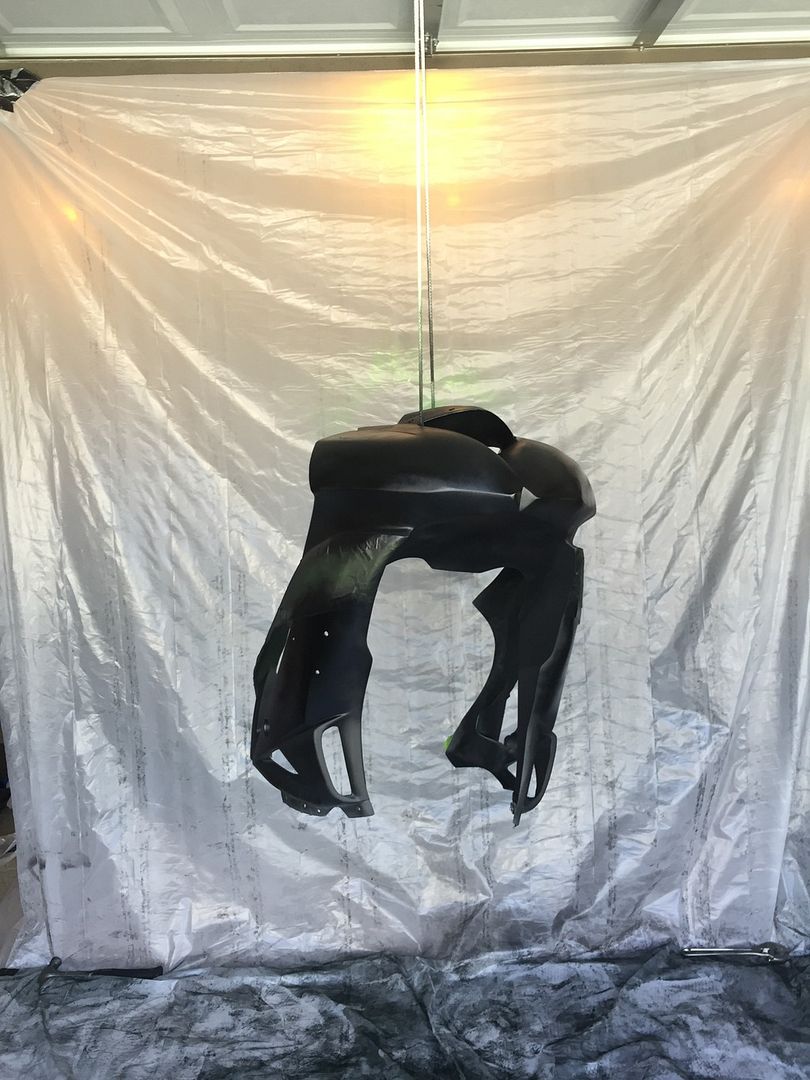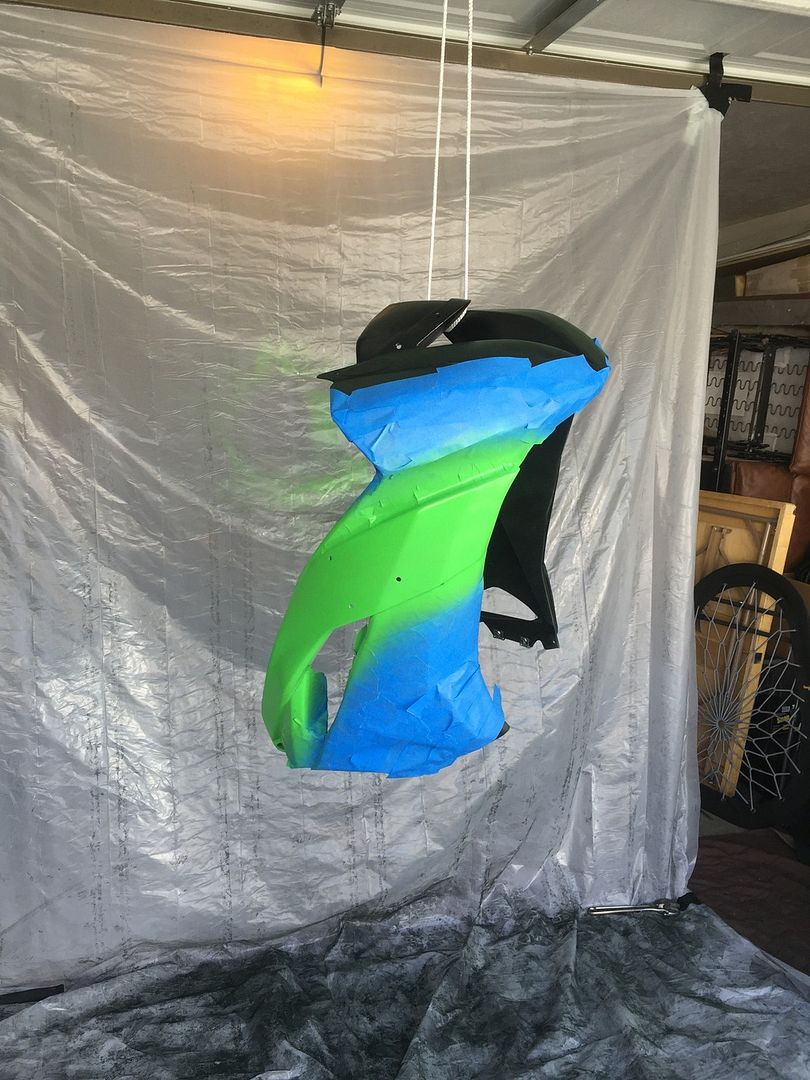 Then I added my bikes signature moniker. The Green Hornet got stenciled onto the front. Completing a two day job of painting. I think it went well. Yes, you can kind of tell it's spray paint. But its a track bike :O
Let me know what you all think of the finished product.