Discussion Starter
·
#1
·
I purchased my bike with aftermarket china fairings, OEM tank, and OEM tank faring. The china fairings have always been a bit off color from the OEM stuff and I've finally decided to fix it. The paint/clear also bubbled on the china fairings.
Here is my bike with china fairing. You can see that the algae green fairings don't match the lime green tank.
Here is what I was originally wanting to do but decided it was a.) too much work b.) more than I feel like spending after powder coating and c.) a part of me wanted to keep the stock oem green style.
Removed Fairings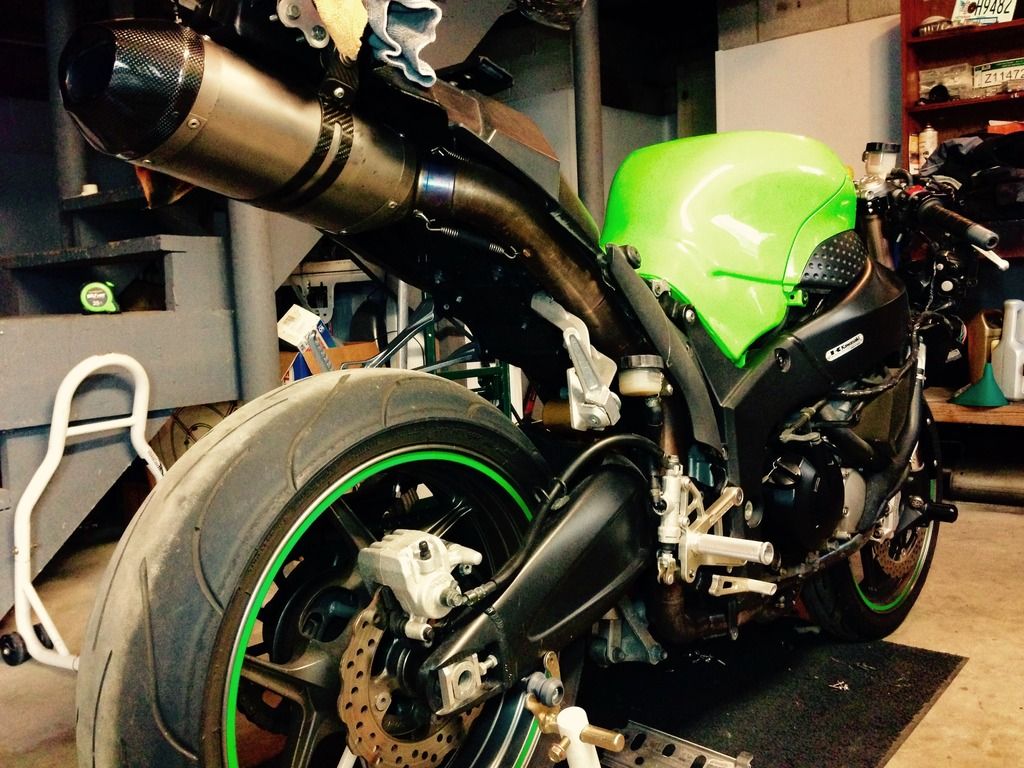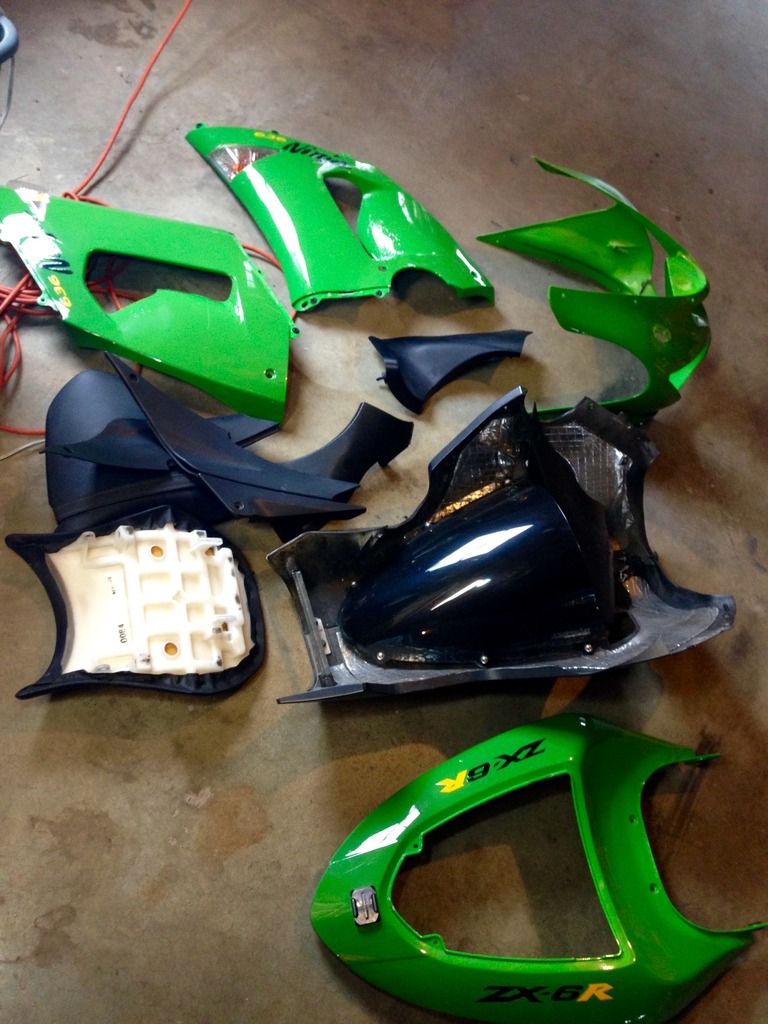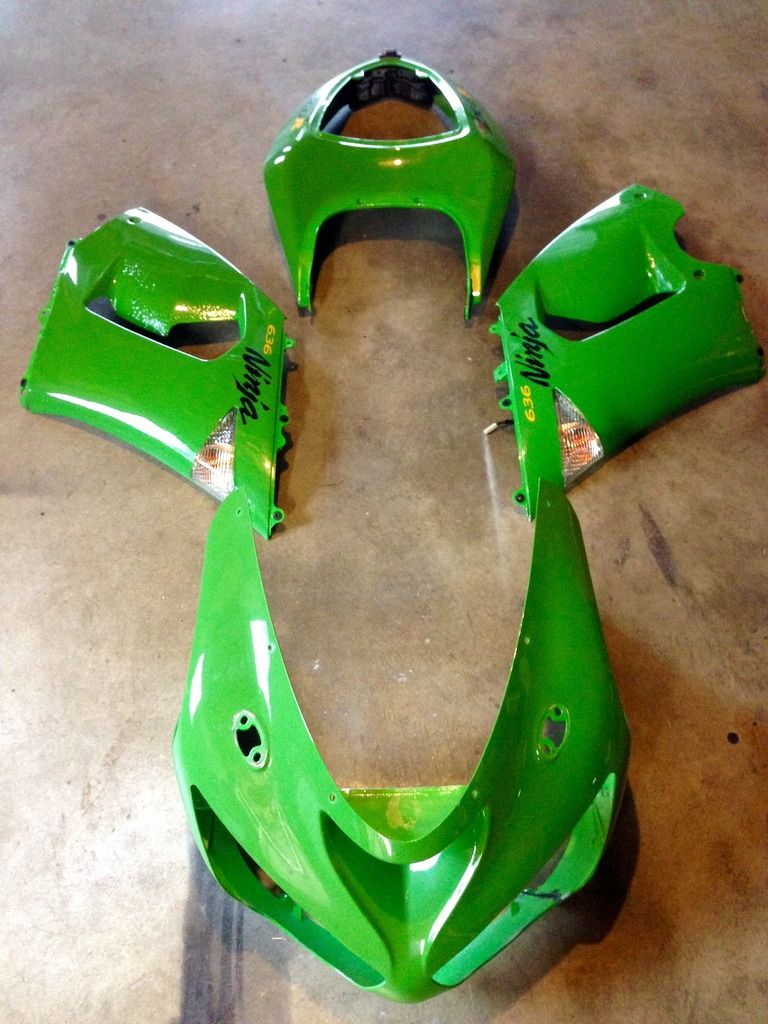 Polished exhaust and removed plate bracket. Will be relocating it underneath with LED flashers.
Paint Bubbled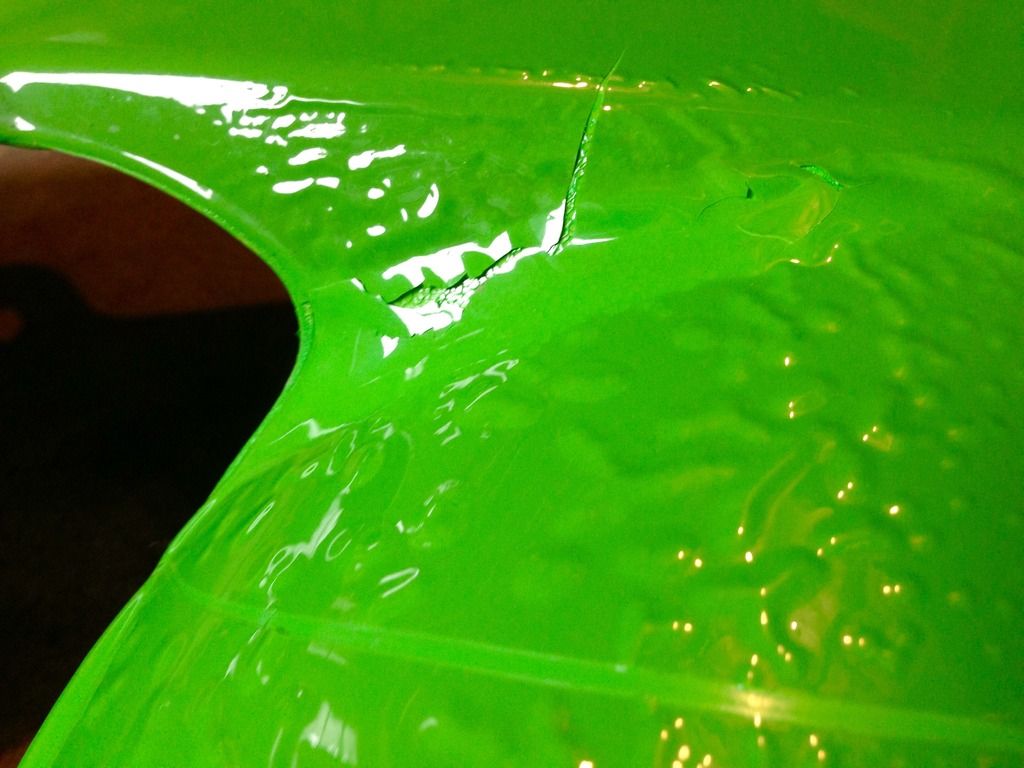 Fairing Paint vs. Tank Paint (Tank Lighter Green)
Maybe someone knows something here but I sure don't. It looks as though the color was once lighter and then it darkened in the sun. Where the sun is blocked by the seat it looks lighter and a closer match to OEM. No idea.. :O
Anyways, I started sanding them down...
The chinamen clear over the decals so it has been fun sanding them off. Used 60 or 80 grit to strip these.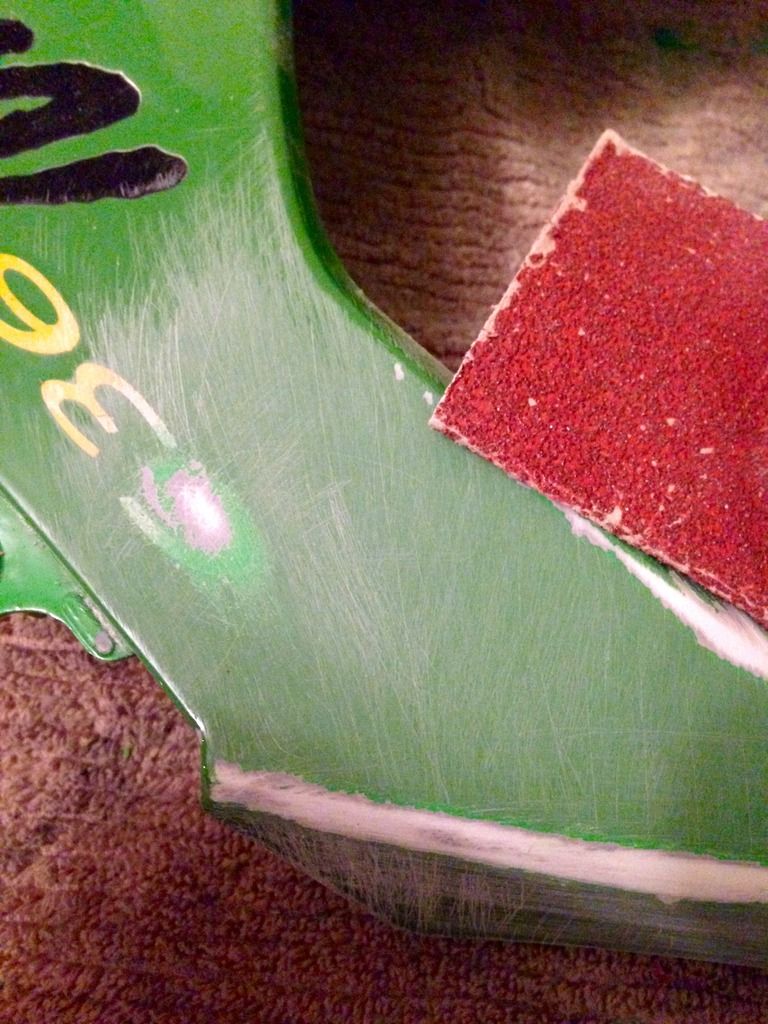 These have been hit with finer grit (600 I think) and are pretty much ready for primer which will be happening tomorrow. Nose and tail pieces are still work in progress on the sanding.