Ok Iv got a thread for my bike in the pictures part of the forum,
but this thread is for the Maintenance & the mods & all the trail & error that gos with it.
I plan to put some how tos in here, & I'll start with installing a master link.
Two different kinds, The traditional rivet & the new screw type.
Since I had to add two links to my chain, cant add just one, as you need an inner link
& an outer, with replacing the old master, that put me @ needing two master & one inner.
I happened to have em as my new chain came with 112 links,
At the time I had no plans to use the 42 tooth sprocket. else I could have saved myself some trouble.
Ok time for some pics, Here's the screw type..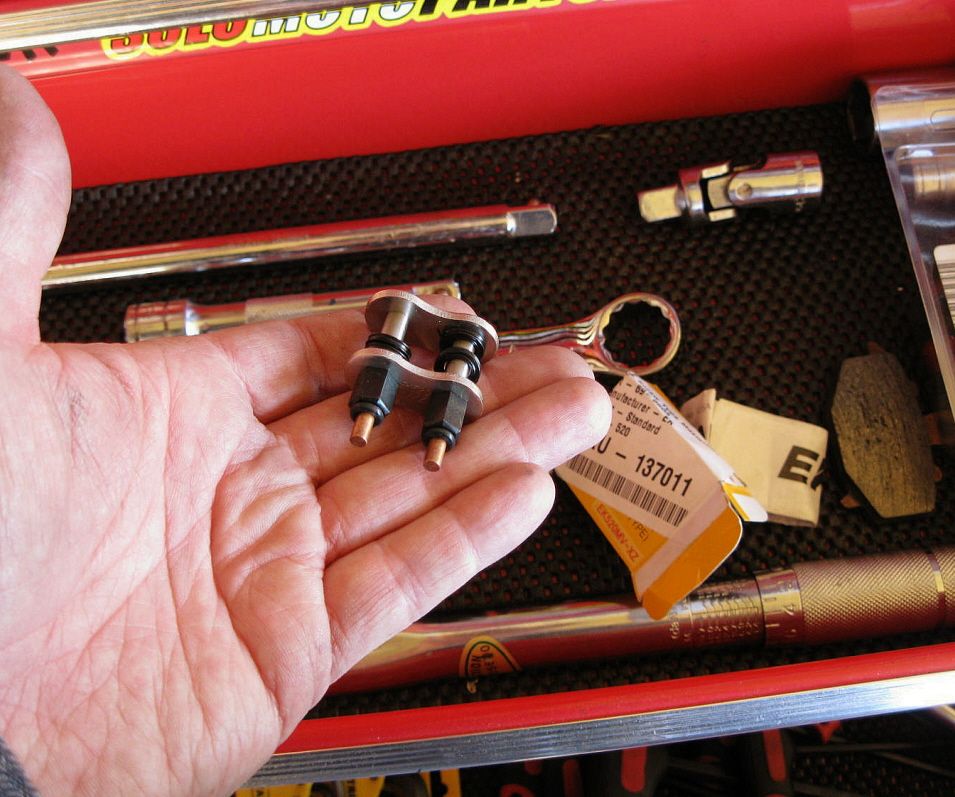 Be sure to use the supplied grease liberally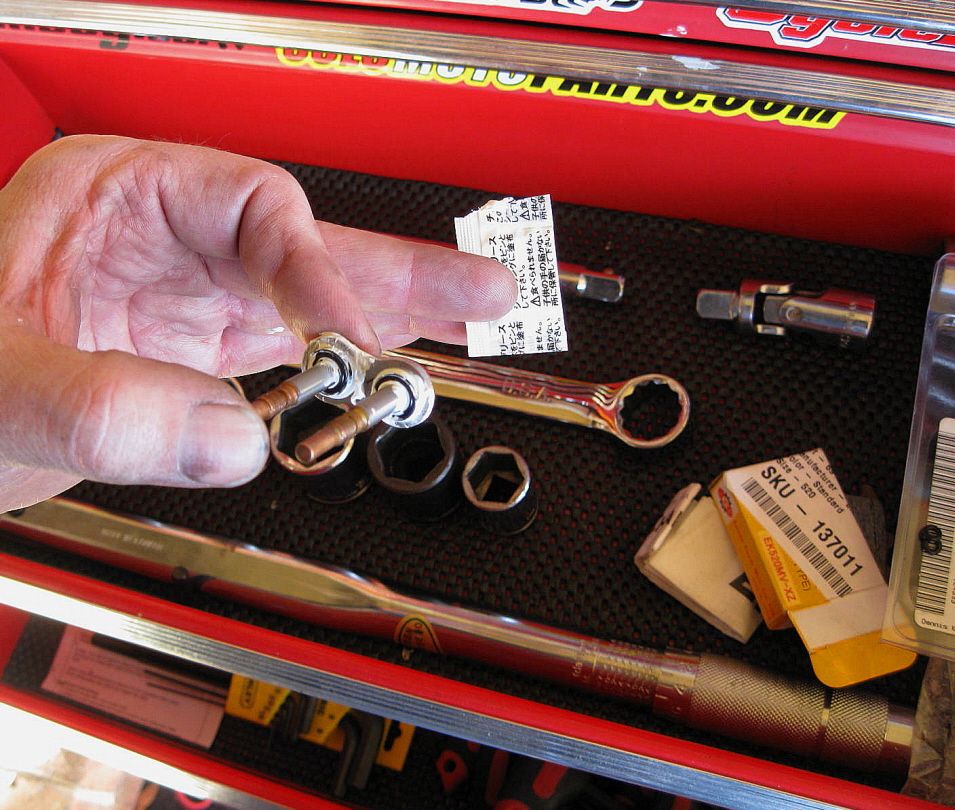 This is why I call it a screw type link, The two little nuts screw onto the pins & seat the outer plate.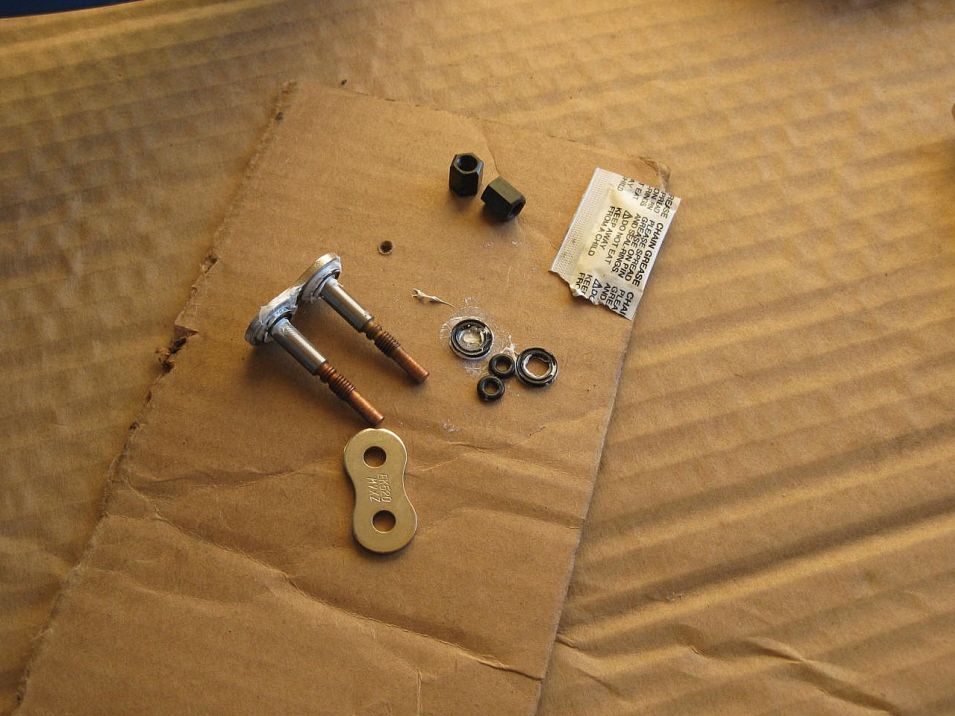 Grease all the O-rings.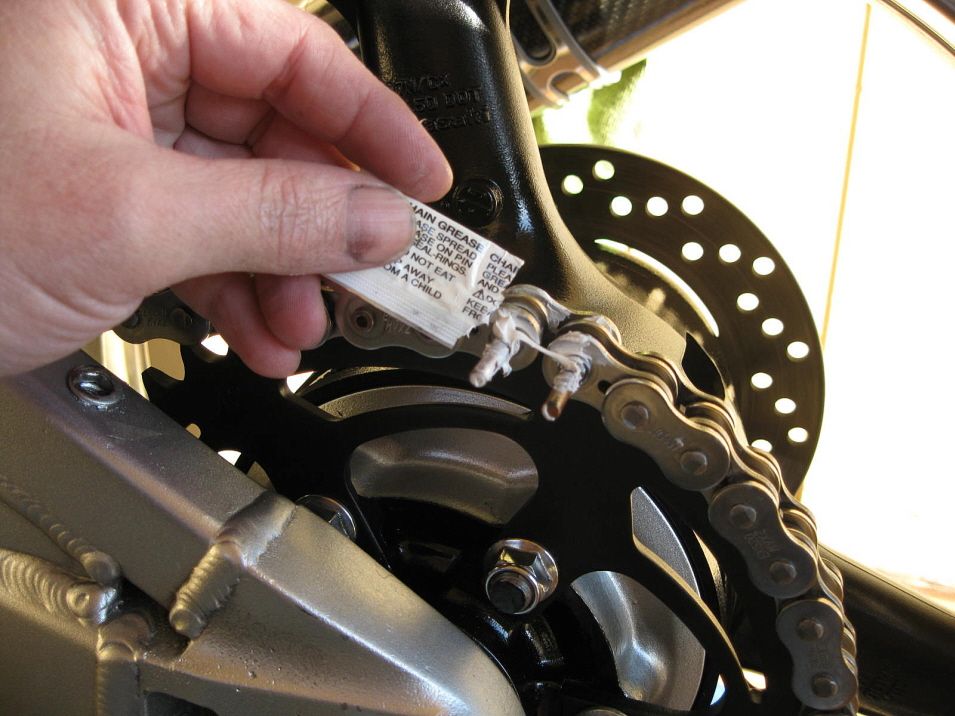 Oops forgot the pic, but put the outer plate on , screw the nuts on & tight with an 8mm wrench, do so sequentially & carefully.
Keeping an eye on the O-rings & plates. You don't want to over tighten & squish the O-rings & bind up the link.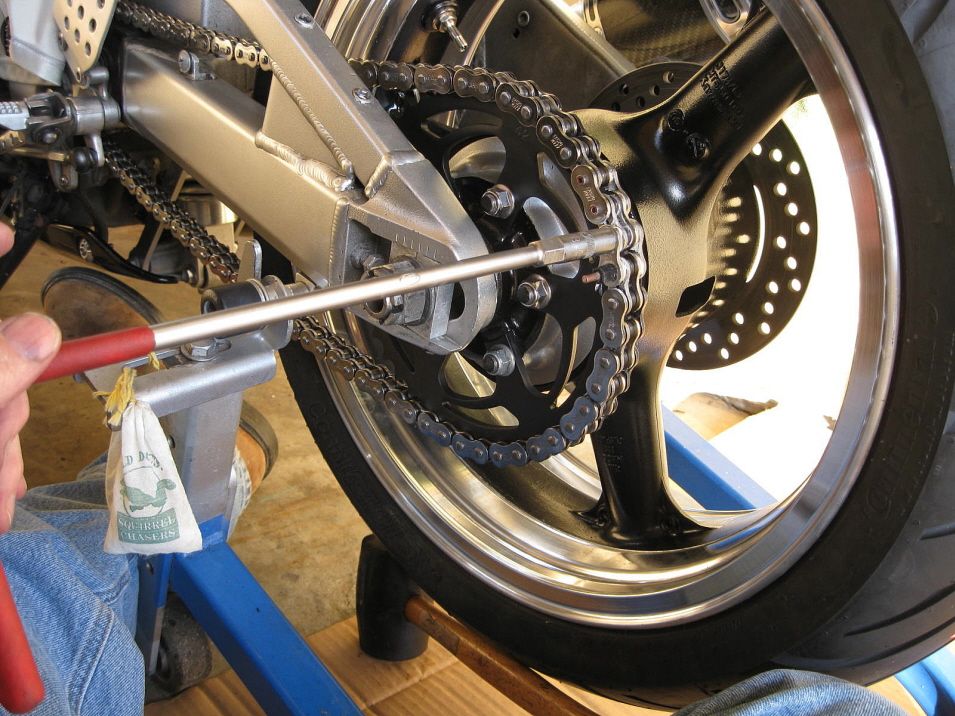 I like this link much better that the rivet type, The 8 mm wrench is much handyer than this thing
Ok before removing the little nuts check the gap in the plates & O-rings.
Also there is a mark on the pins to align the plate with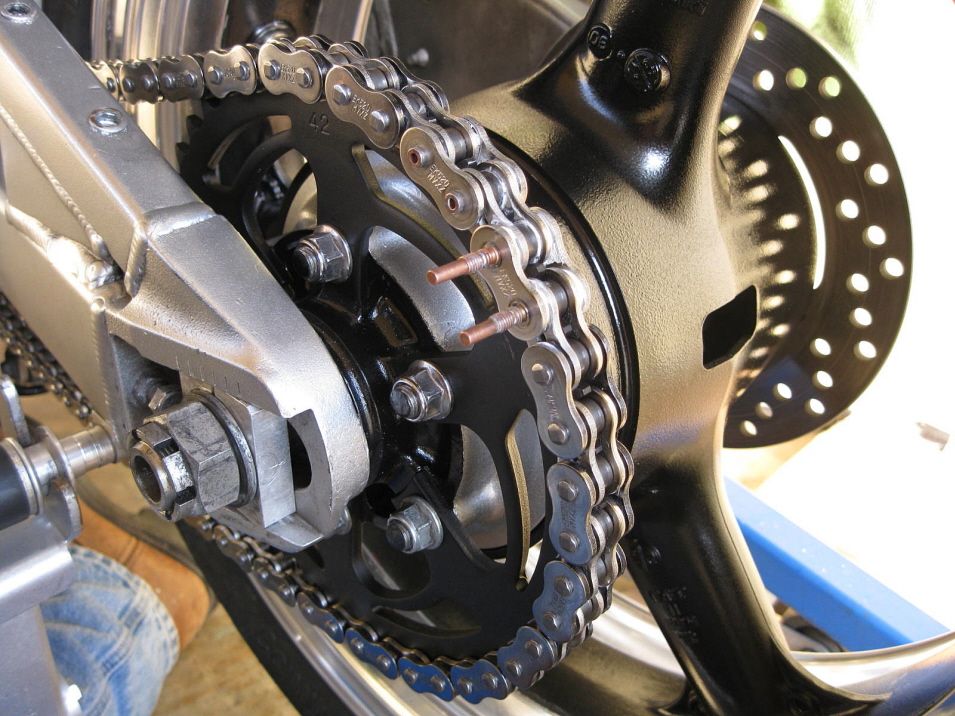 Now we cant leave the pins sticking out this far, This is my first master of this type, So I'm going by the supplied instructions.
Only there in Japanese, LOL there are pics & it appears you just snap em off like so.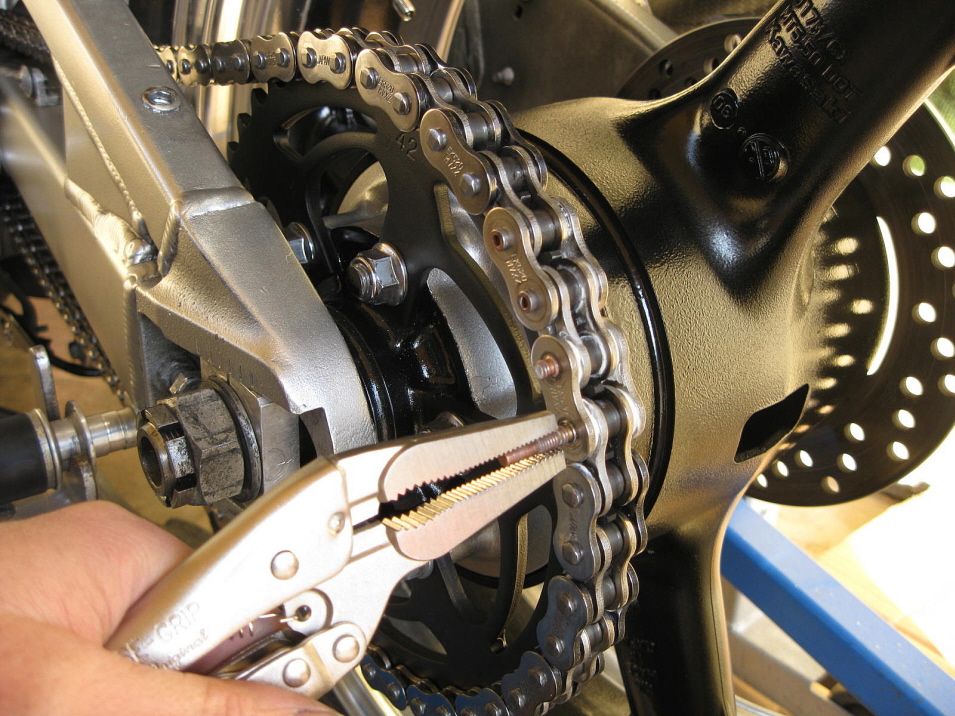 Were not done yet, still got to grind the pins down & flatten the heads a bit.
Next the rivet link.