Discussion Starter
•
#1
•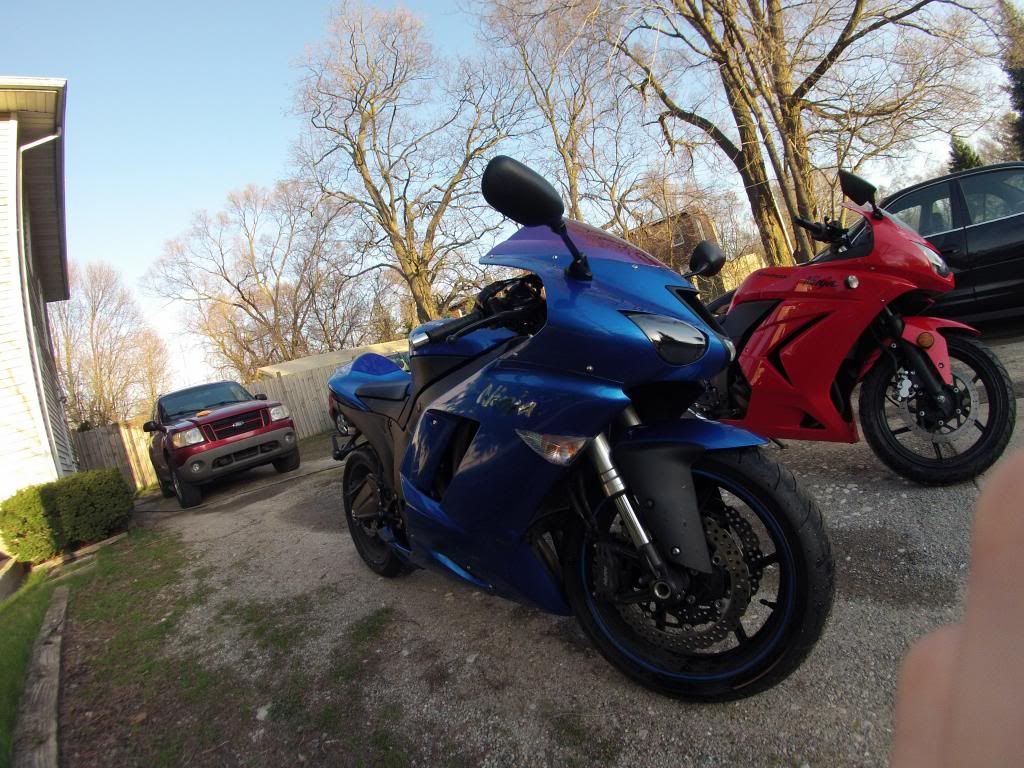 Whattttts going on ladies and gentle. I've been lurken in the background for a while now..joined in like 2011..recently been on here too much because of some freeway construction slowing me down at work..so I have too much time and have decided to attempt to participate in the awesomeness.
I enjoy things like...READING THUGZ CAPZ..and watching newbies get :thumbdown: at for riding like a squizey..and of course my beautiful baby..the awesomeness of the 2008 Plasma Blue beauty queen. She's got less than 6k miles and I love her. The red little shit is my old one..she was also a beauty..and my first love. The 09 250r that was sold last summer..to the guy next door who a week later wheelied it, lost control..and it flipped. He than sold it for 1k less than he bought it from me for haha:nana: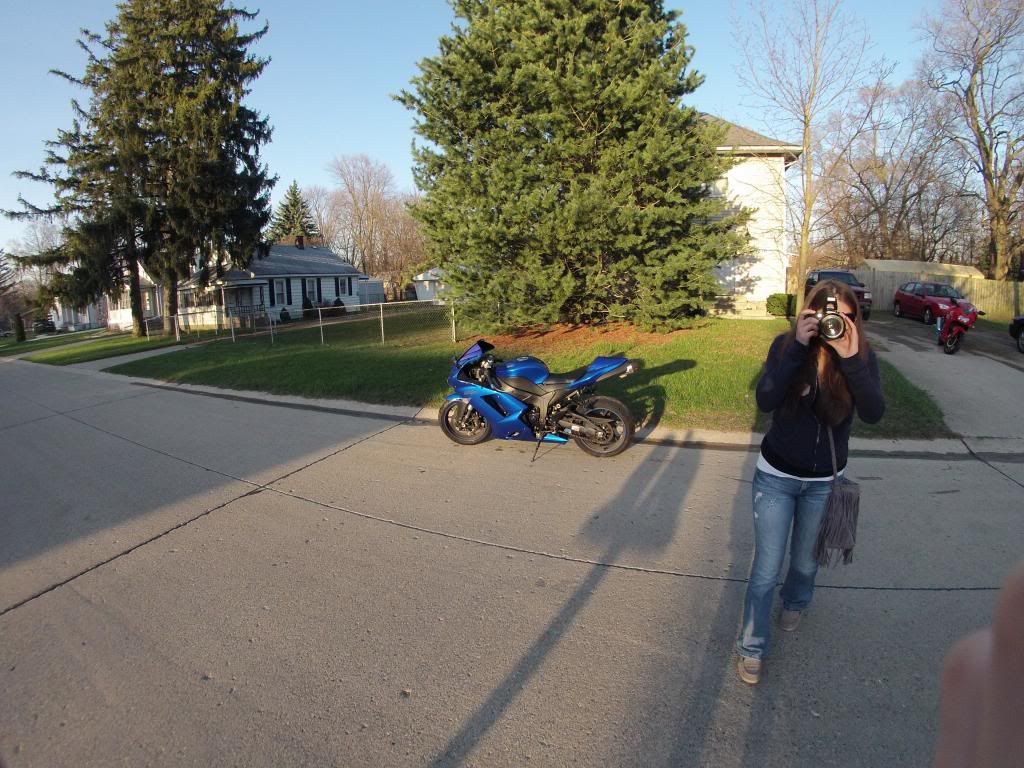 But like most of us here, I'd like to learn and learn, and lean and lean..and talk about the journeys we all enjoy. Worken on figuring out how to properly post pictures so bear with me while I spam my own thread, and lemme know watcha think about my pictures if it works..haha. They were taken with meh GoPro3 silver..will hopefully have some laughable videos up here come spring time. Also the gorgeous lady photography would be my girlfriend Angela, I know it's the internet but don't fuck around about meh lady..or my computer Engineering ass may or may not Ddos your shit till your router fries:2fingerlol: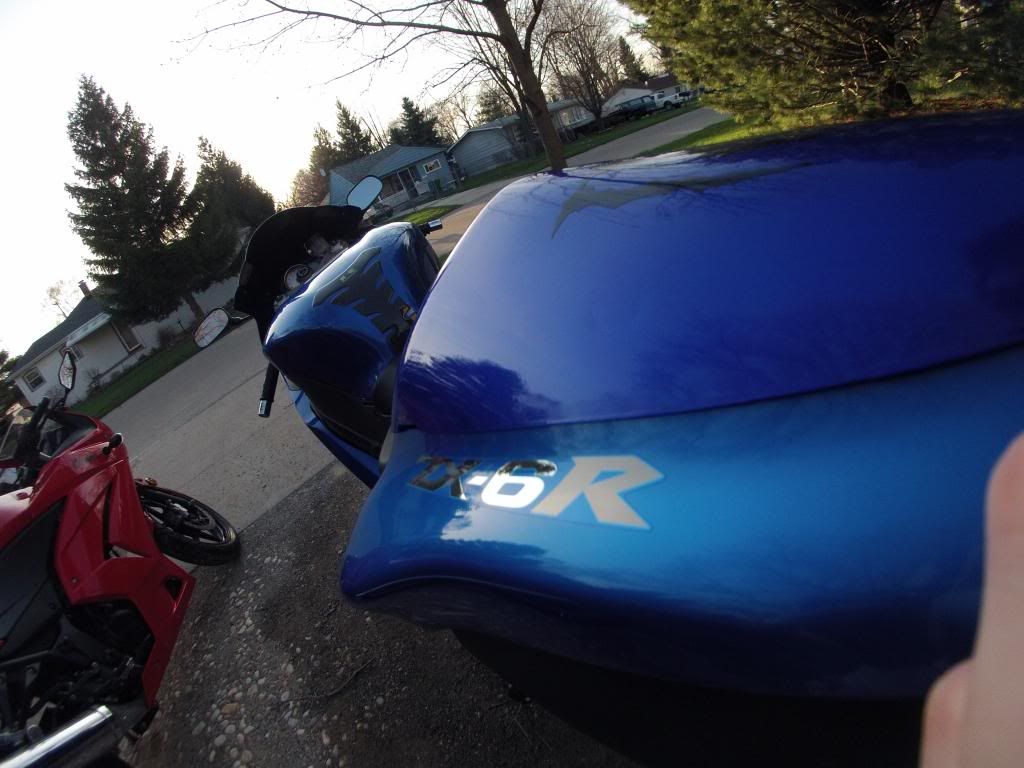 And disregard the hand in almost all the pics..figuring out how to hold a 2 inch gopro and press the button is hard i guess:coocoo:rant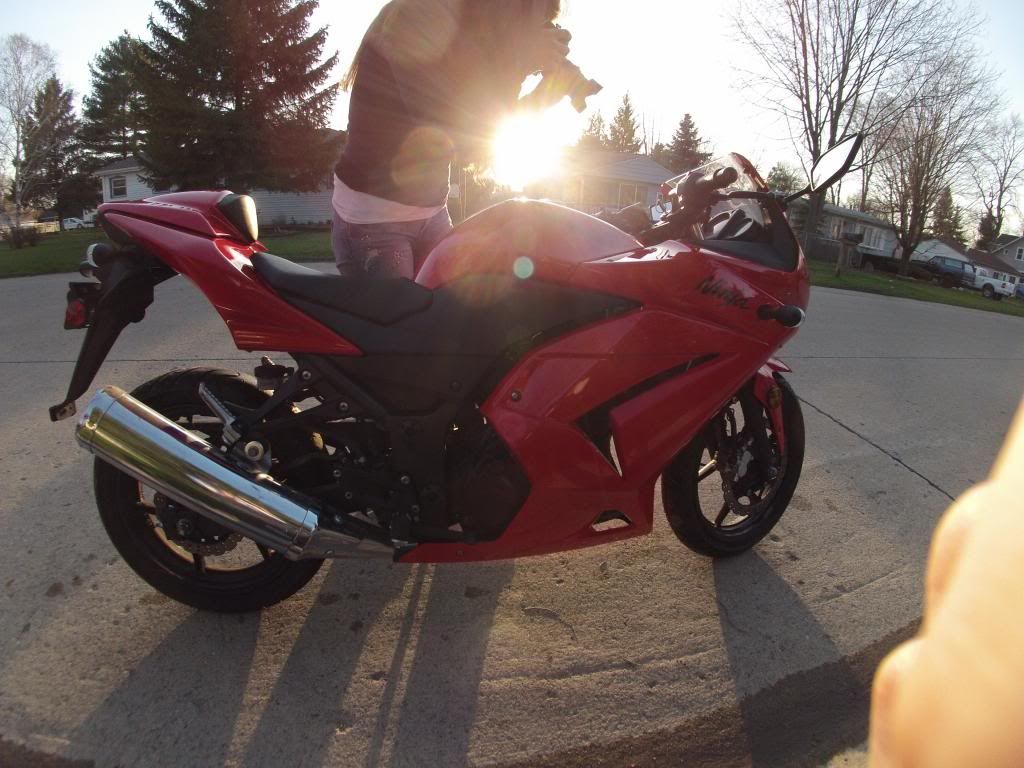 Oh yeah I'm in Farmington Michigan so if anyone's around or kinda near..let's fucken ride please?!!