Well today was a bitter sweet type of day. I left the house and drove 2 1/2 hours to Morgantown, WV to meet the winning bidder (ebay) to drop off my 2004 CBR600RR. He loved the bike, we exchanged money and paperwork, then I was off. I then drove another 1 1/2 hours to Cumberland, MD to meet the seller of my next track bike, an 09 ZX6R with a few mods. I arrived a couple of hours early so I played on the phone and tried to keep myself awake.
The place that I was waiting had a sign on the door "Nobody wearing hoods or ski masks allowed". That gave me an idea of the neighborhood I was in. My other clue was that the houses across the street, that people lived in, had "Keep Out" signs on the front windows. In my opinion, if you need to have signs such as that on your house it may be time to move. :O
Anyway, the seller of the bike arrived, I checked it out, took a short ride, checked it out again, then handed over an envelope full of money and he handed me a title. He will be mailing me a couple of parts but other than that everything is final.
I'll try to get some better photos tomorrow once I remove some / all of the stickers. For now these will have to do.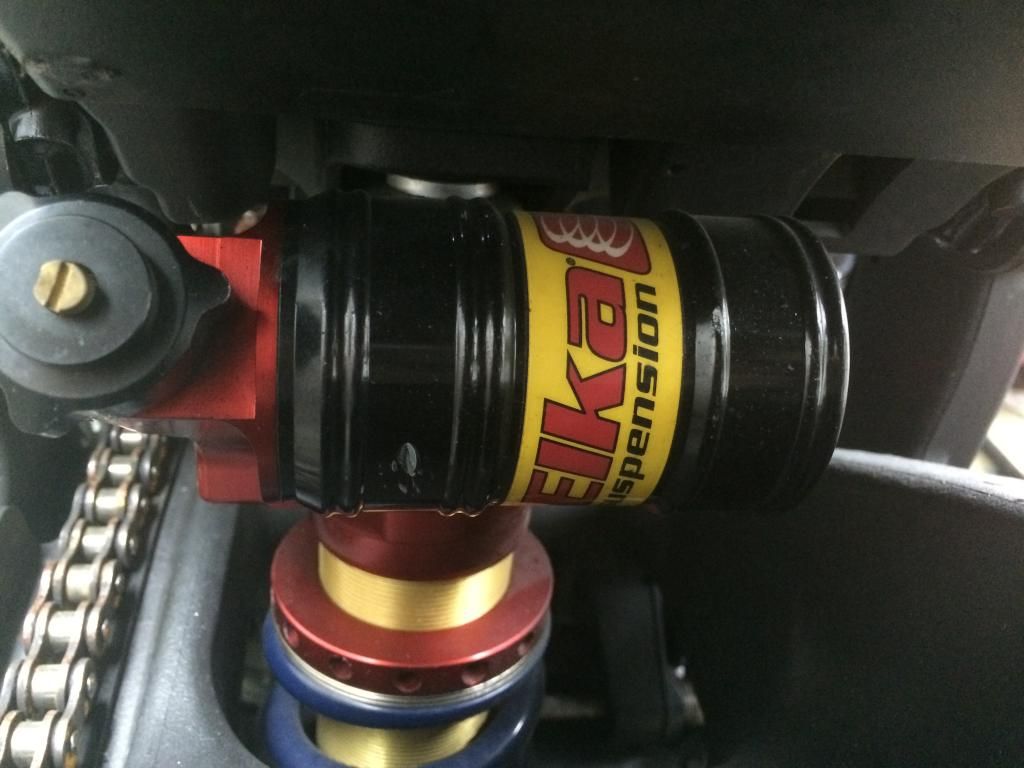 Anyone know what this wire is for? I'm thinking it is so the bike will start with the kickstand down when the clutch is pulled in but I'm not positive.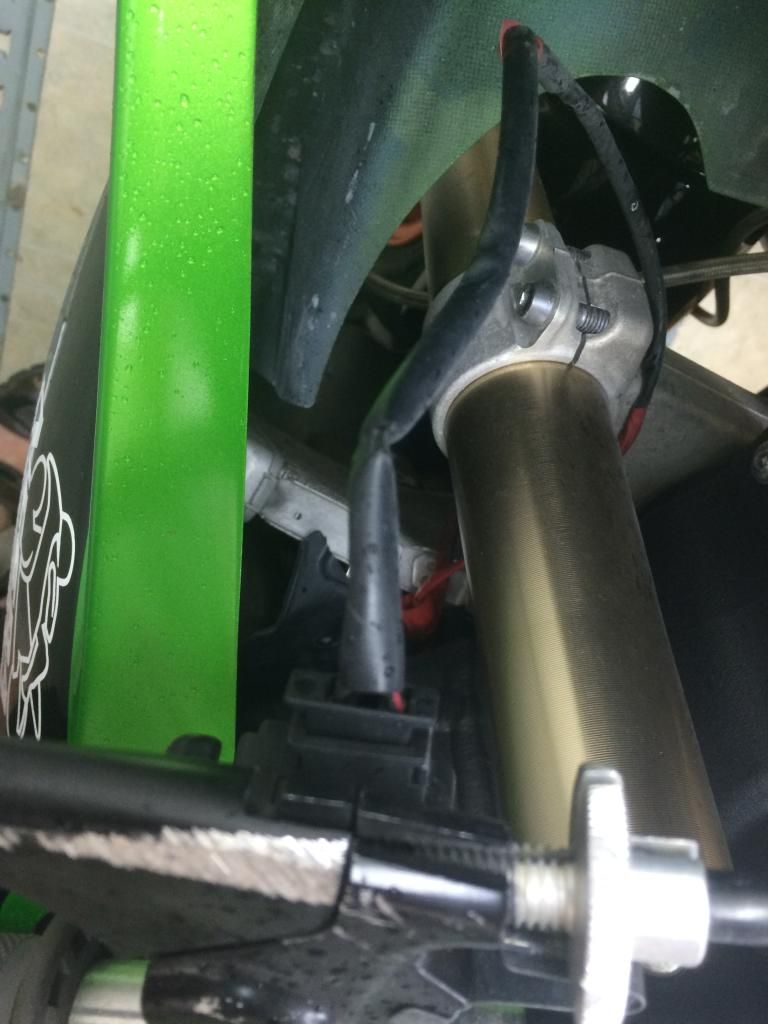 It is geared 15/45, so -1, +2. Perfect!
Anyone have a link to where I can find the tool that fits this?