Discussion Starter
•
#1
•
Yesterday I picked up this mint condition 07 r6 raven edition to use as a track bike. Full yoshie exhaust after market levers auto tune 7 miles and was just perfect condition.............until 2.2 mikes down the street when I high sided it. :eh: yup brand "new" bike all fucked up threw me like a rag doll.
Here she was before so pretty
Now after my super man routine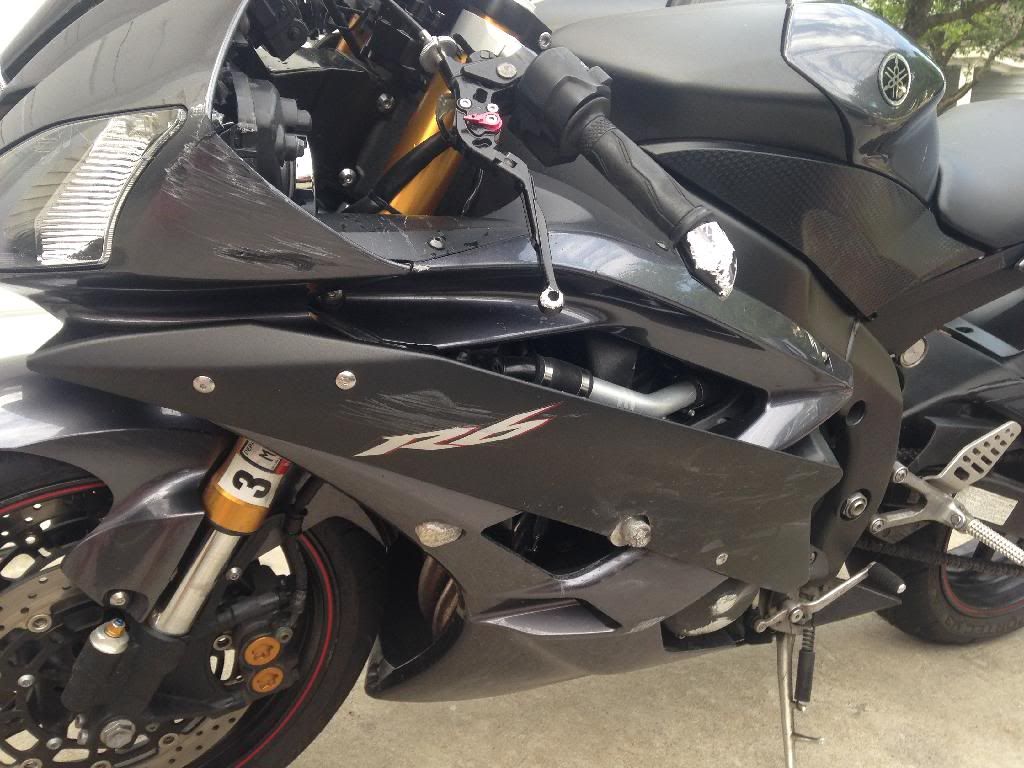 The front fairing is fucked up ripped off a frame slider fucked up my lever cracked the headlight lens and cracked the housing scuffed up the side fairings and scratched the hell out of the stator cover and put a small crack in it. As for me I thought it broke my wrist but it after my trip to the ER I found out that there is just some chipping on the bone in my wrist shouldn't take to long to heal. The reason I think it happen is rear tire pressure. When the 2nd cop got there I asked if she had a tire pressure gauge. She did and when I put it on I found nearly 50psi in it. I'm used to riding a 21psi on a 190 and this is a brand new metzler 180 jacked to the fucking sky with air. I ride it 30 something miles home hitting every red light and having to pull the clutch in a fucked wrist/hand it felt fucking amazing.
Thankfully I put full coverage before I bought it so the adjuster should be coming out today to look over the damage and give me an estimate. I'm just going to fix the stuff I need throw the track plastics on and slowly buy the street fairings I need. It's a raven so getting OEM fairings isn't going to be easy or cheap so I'll slowly get them when I find them at good prices. The plan was full track bike anyway.