Discussion Starter
·
#1
·
Service/Fixing/Rides/Whoring/DIY etc pic heavy
So,i'm always (ok not always,but most of the time) taking pics of what i'm doing with the bike and i always wanted to start a "story of my bike" thread.So, since today i drove over some pothole and hurt my back...so i won't be going out celebrating last Greek halloween type of holiday...i could get started on this.
well
Story of this bike as i know it, friend of mines' had it for most km it has on it's odo, he used it for everyday transport, i know he doesn't ever rev his bikes high, maybe not even to shift light.It had some very good falls, in track days and a very nasty road accident that bent the frame, which he had replaced.
Also good thing here is that this guy doesn't know anything about ebay/china and stuff so everything he had replaced was all oem from the dealership.
He sold this bike to another friend of mines to use as his first bike.Well, this guy is way too short and can't keep the bike on it's wheels when he stopped.
We got him lowering links,lowered the front, shaved the seat,(he also cut the kickstand with a saw) but...no...
So,it's been a year after my accident, which cost me 3 months in wheelchair and 3 more until i could walk again with both legs.
I was short of money and looking for my next bike.I loved the taillight of the 03-04 but i told my friend that i would take this if he offered it in a low price.
Remember all the falls it had and the many km on odo.
I told him that i am not into speeding and stuff so i'm not interested on the full yoshi exhaust he had or the PC, so he put the stock exhaust back on and sold the yoshi, didn't find anyone to buy the PC though...
And i start,
neutral sensor bad, you had to tilt the bike to the right so that the neutral light would come on and you could start the bike.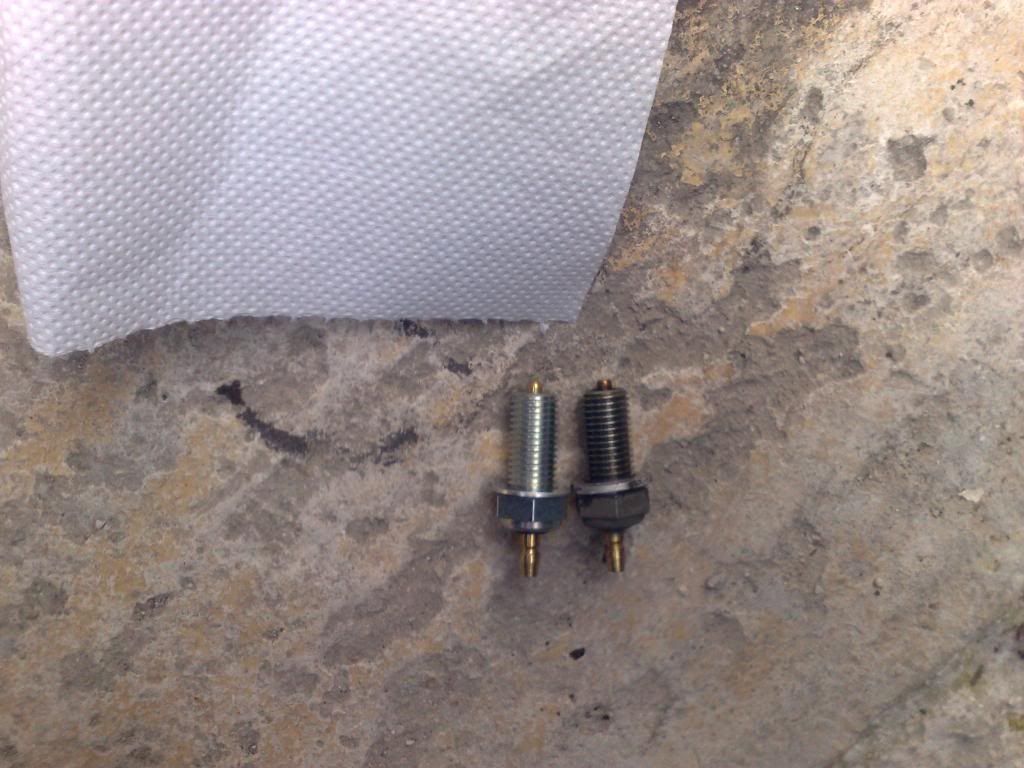 Also the clutch switch didn't work, i got it cleaned and both work fine
No rear turn signals, i bought some leds and resistors and thought about some pattern, i'm not into drilling oem stuff, but tail fairing was already broken...so... testing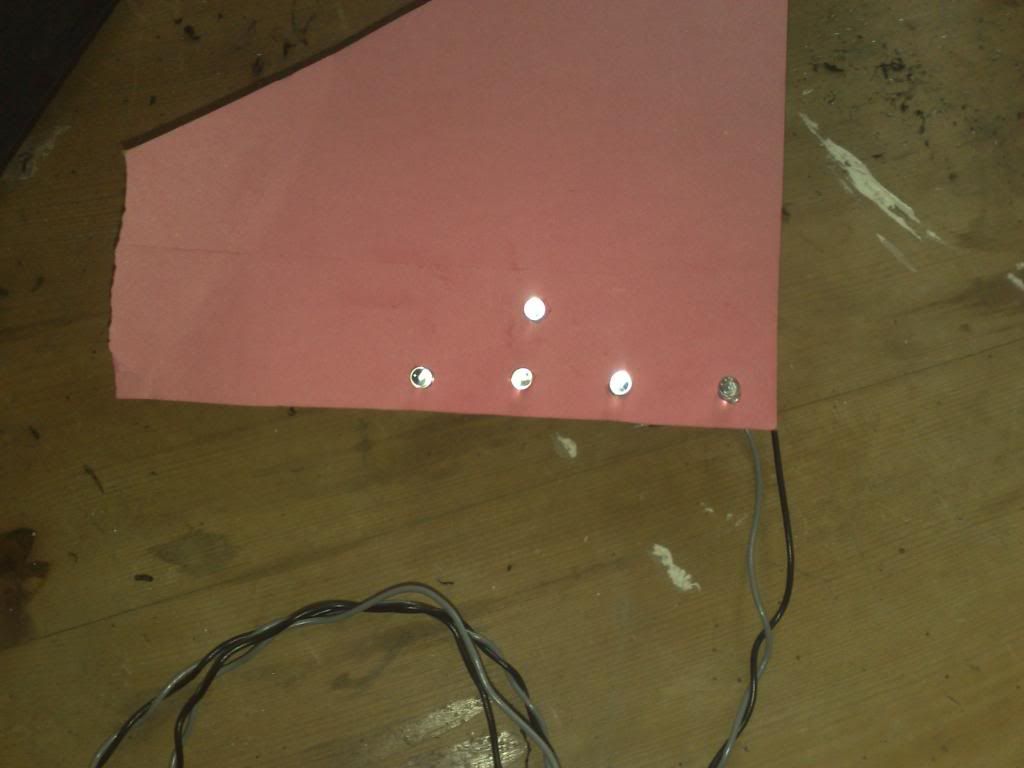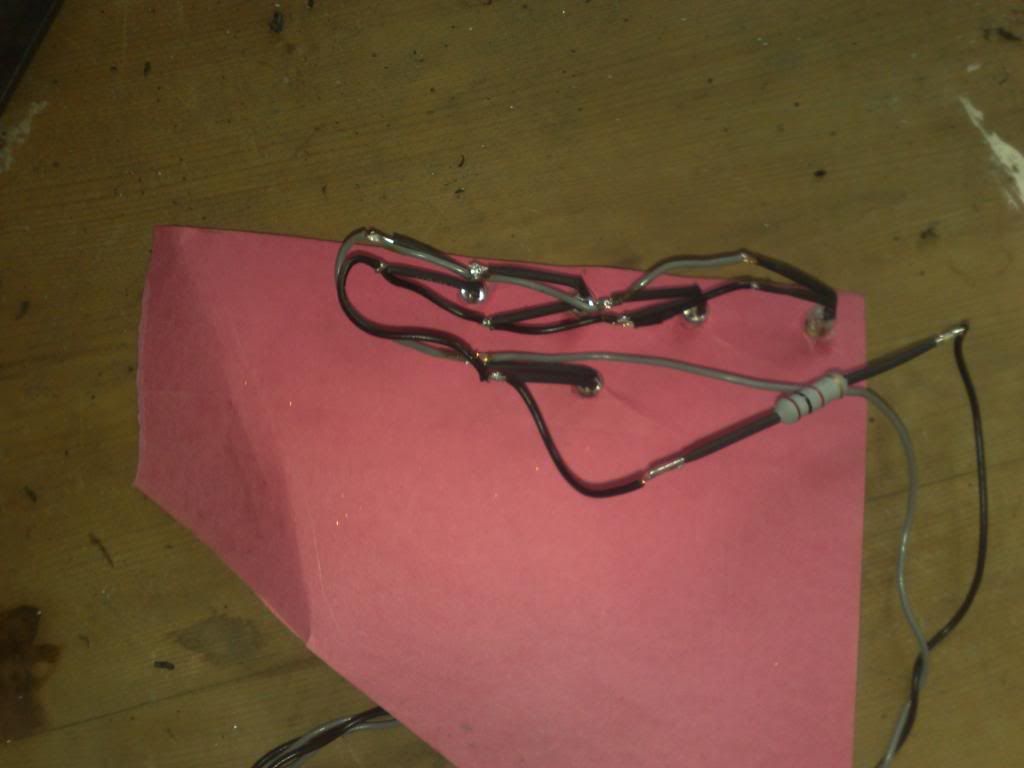 thought that the stock bar-ends were too big and also scratched badly,
so i bought some very cheap ones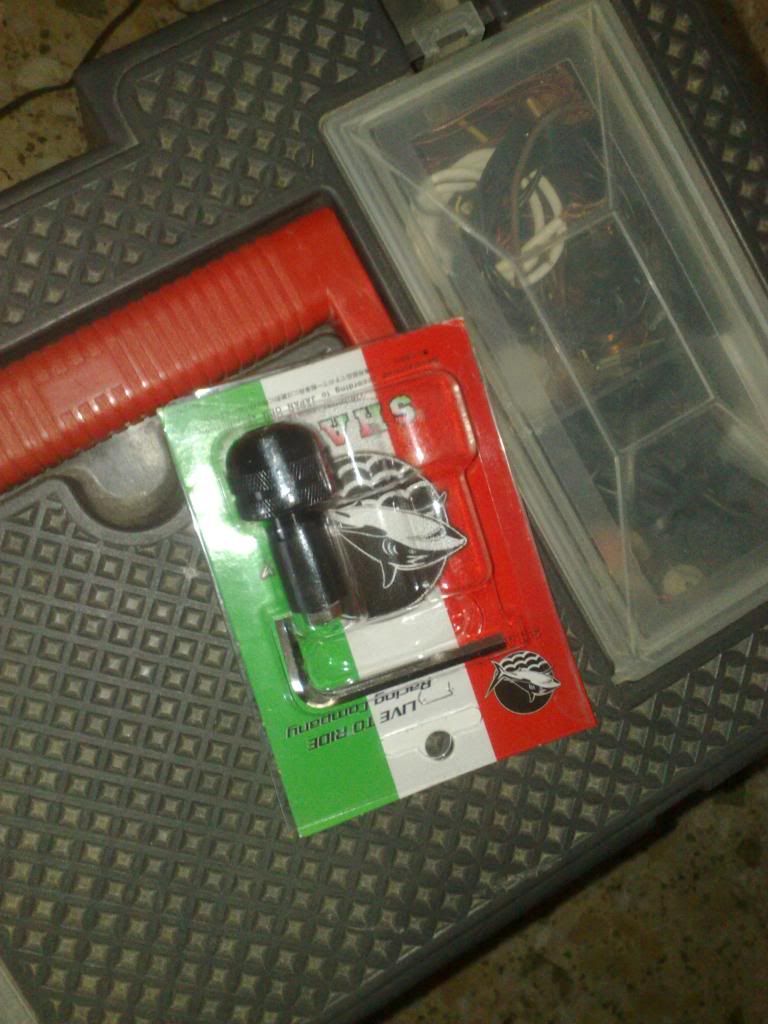 drilled and...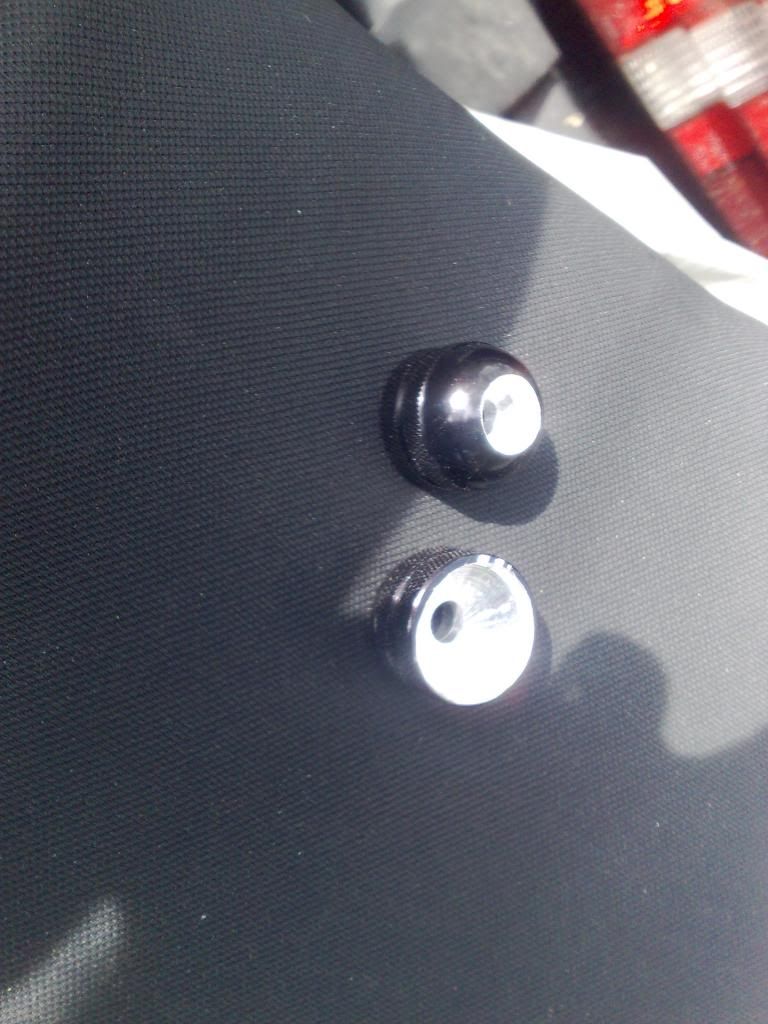 Connected my Selca alarm, whitch i took off my totaled Z750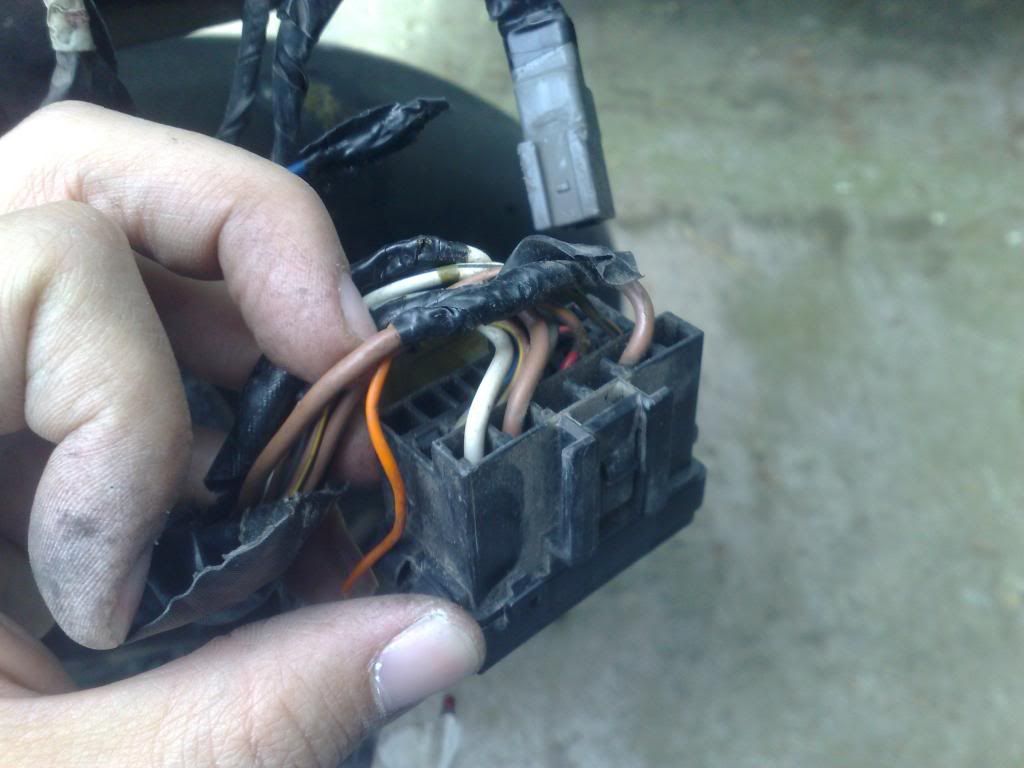 I think i did some oil change at this time,some friend brought me oil from a suzuki dealership.Well, no big difference noticed when running the bike...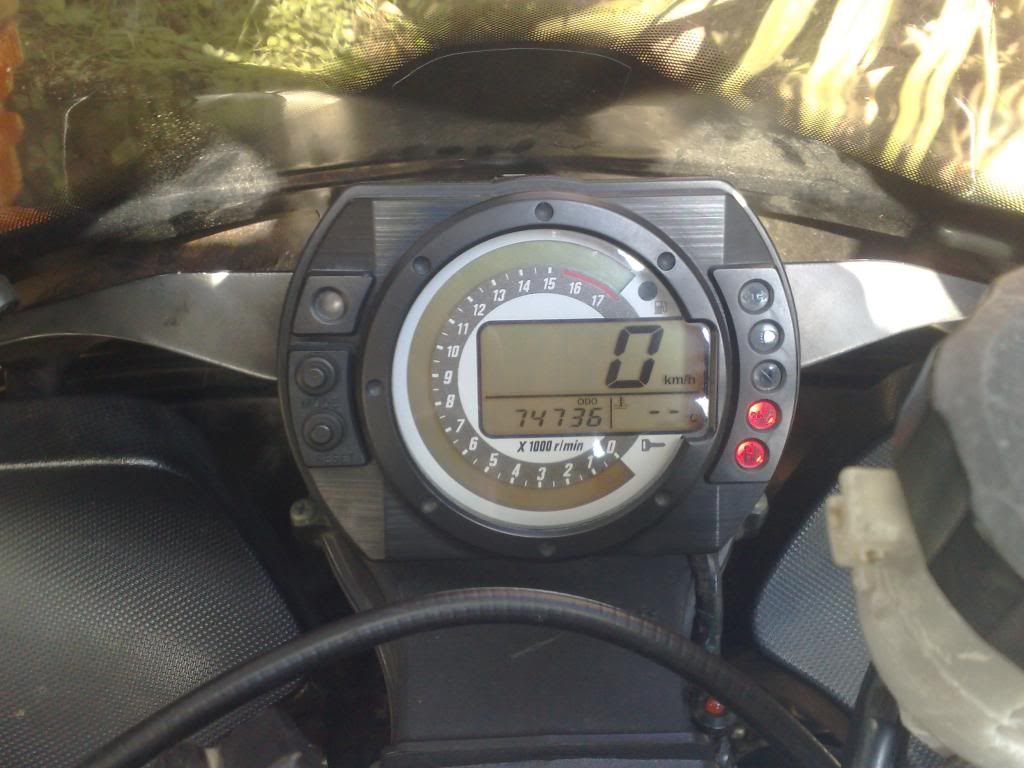 Also, along with the bike, i got a huge box with broken/scraped fairings, footpegs,mirrors and various stuff.I found in there a valtermoto licence plate braket, so i relocated the licence plate to under the exhaust, while previously it was mounted at the two screws between the passenger pegs, without any bracket.Illegal, but the first owner i talked about is a cop...so...
And i also found a shinny lower pair of fairings that wasn't broken, so i switched them.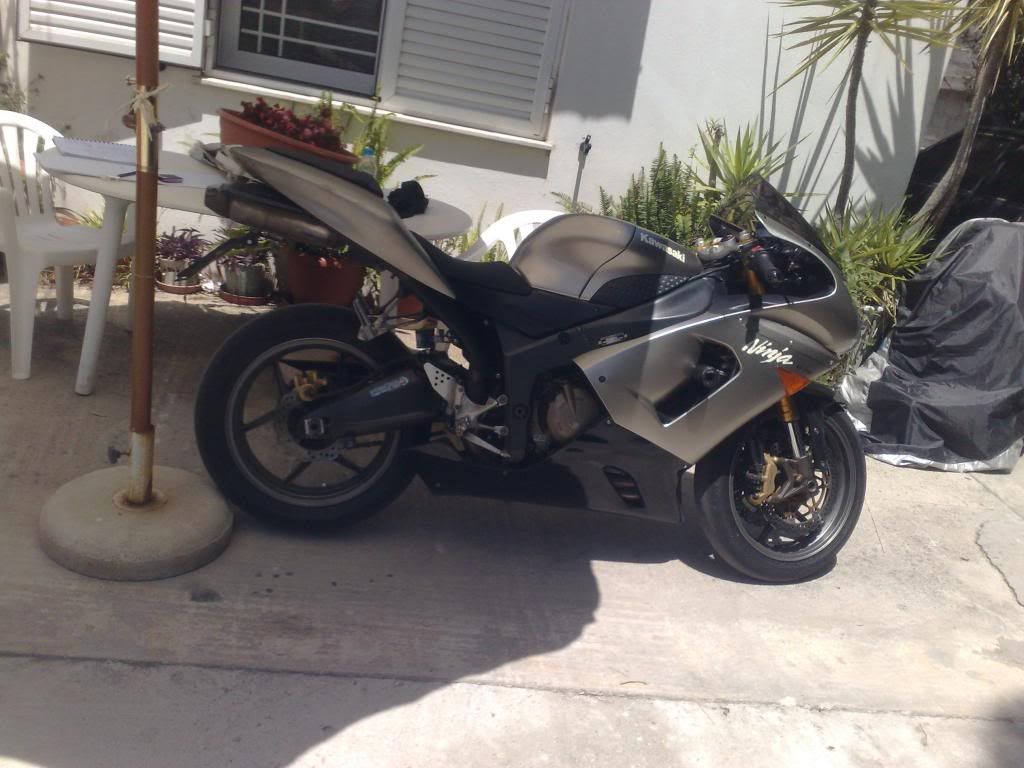 Bought a used kickstand and installed, also i thing the horn didn't work, so had it cleaned and did a little under fairing washing up.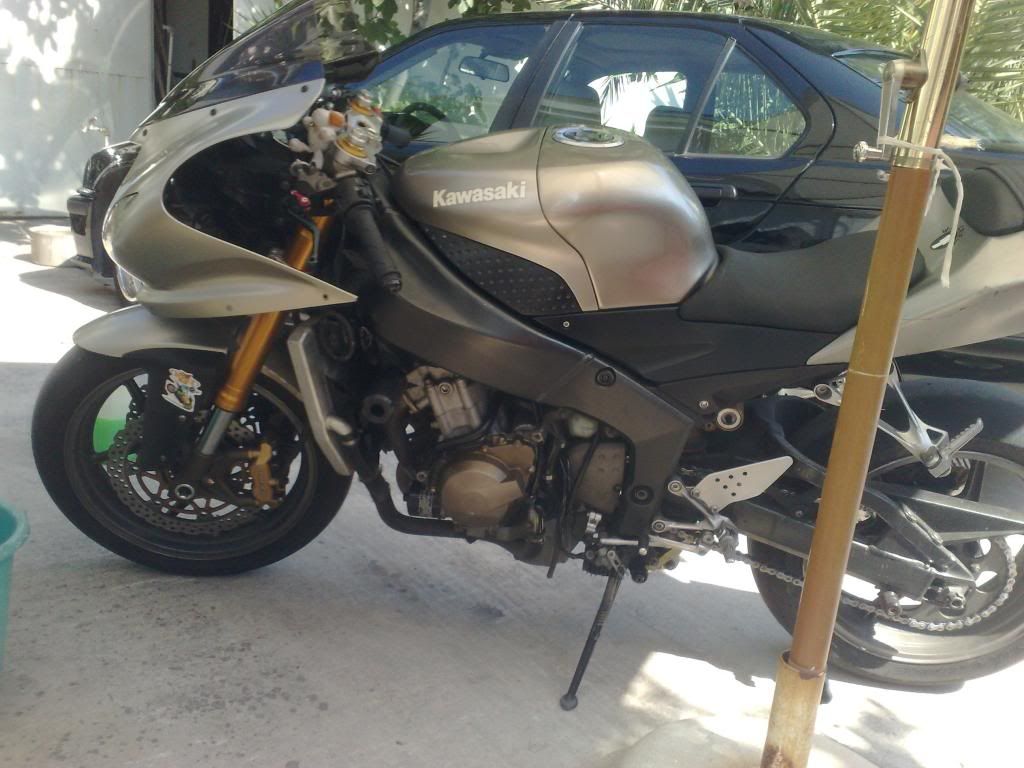 Some stickers...Front fender sticker is from a very nice guy i know, that owns a shop about bike brakes.The side fairing monster ones were a gift from a friend, so i just put them there until they wear off.And the lower fairing monster are from a friend of friend that is a very well known dj and sponsored by monster.They gave him a ton of stickers which he passed around.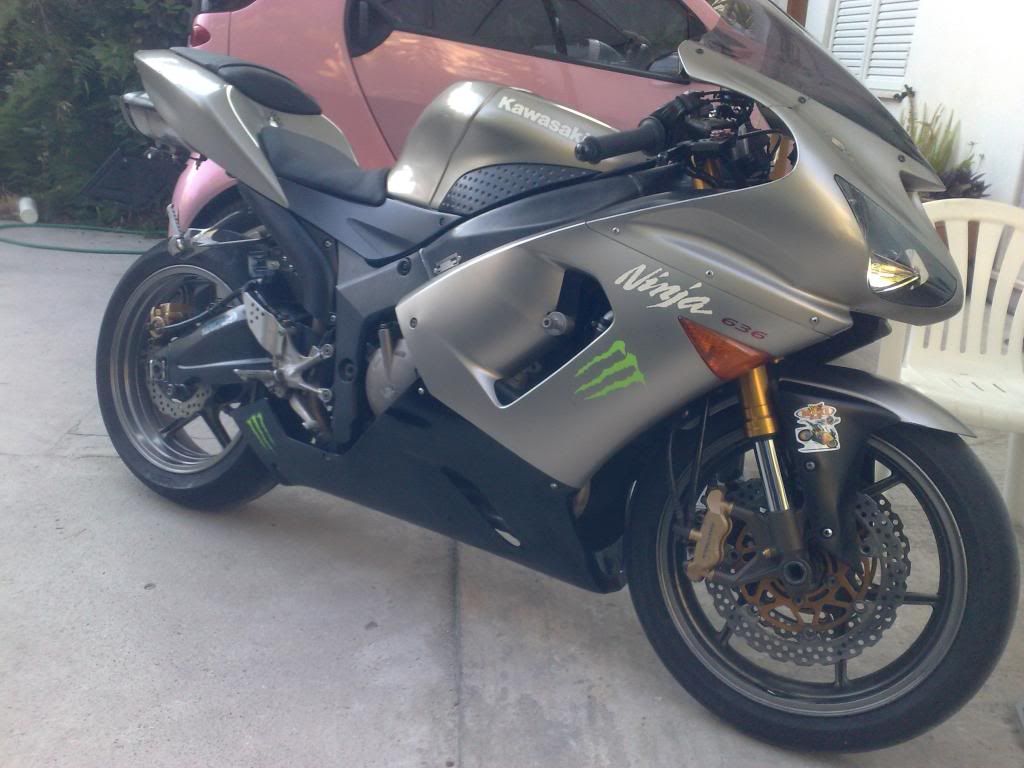 I think that the frame slider was missing so i could sand it a bit and don't look so beaten up.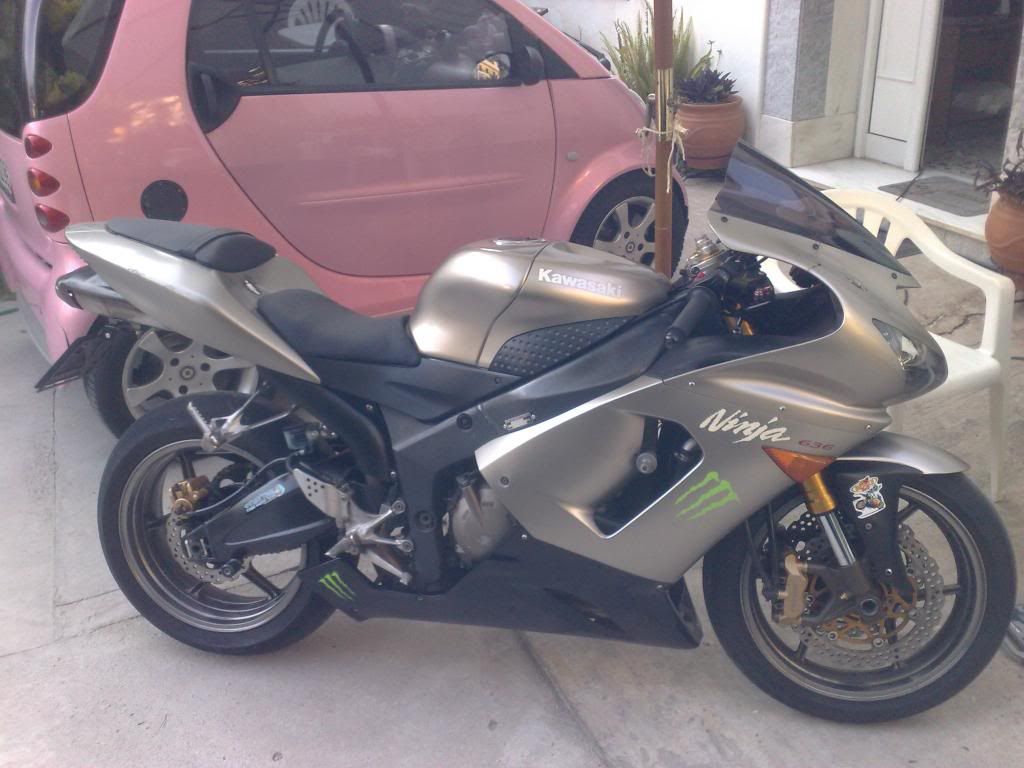 Made my own mirror block off plates out of plexiglass.Until i could catch up and be able to buy some mirrors.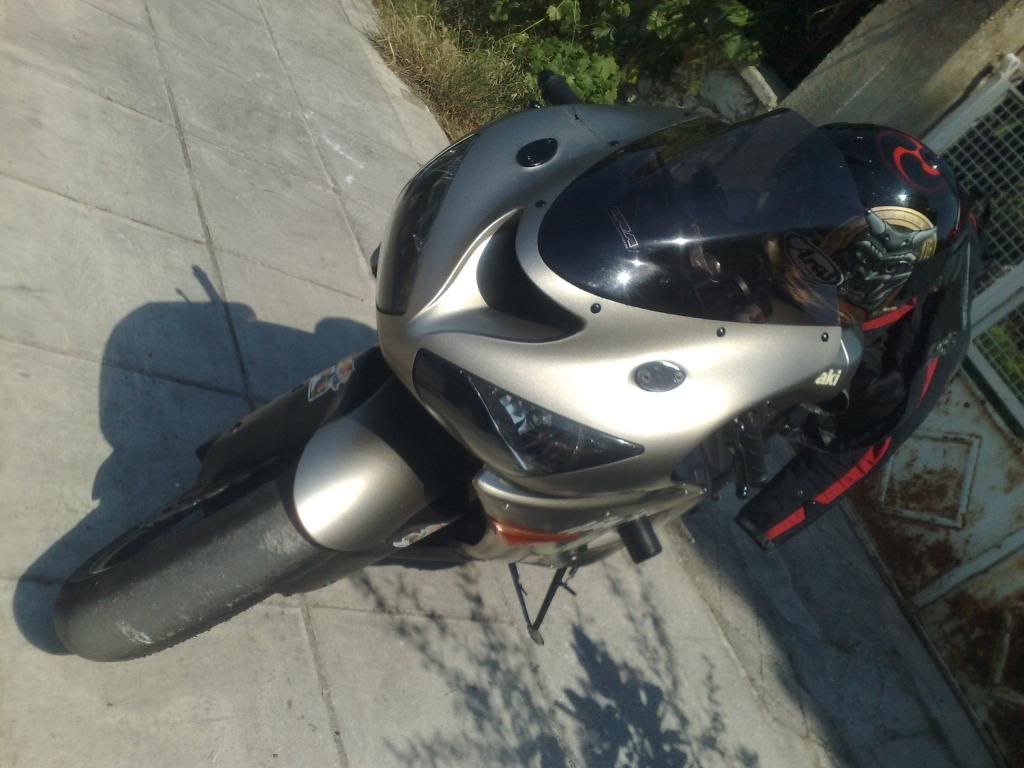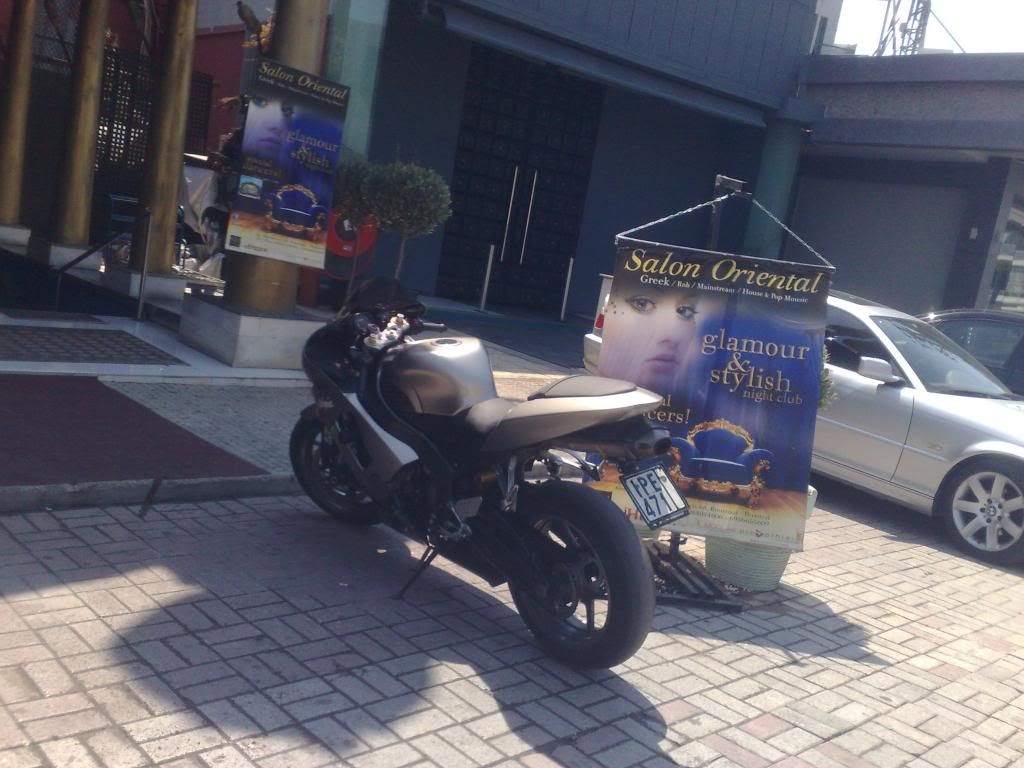 Didn't know much about spraying metals, some black paint there...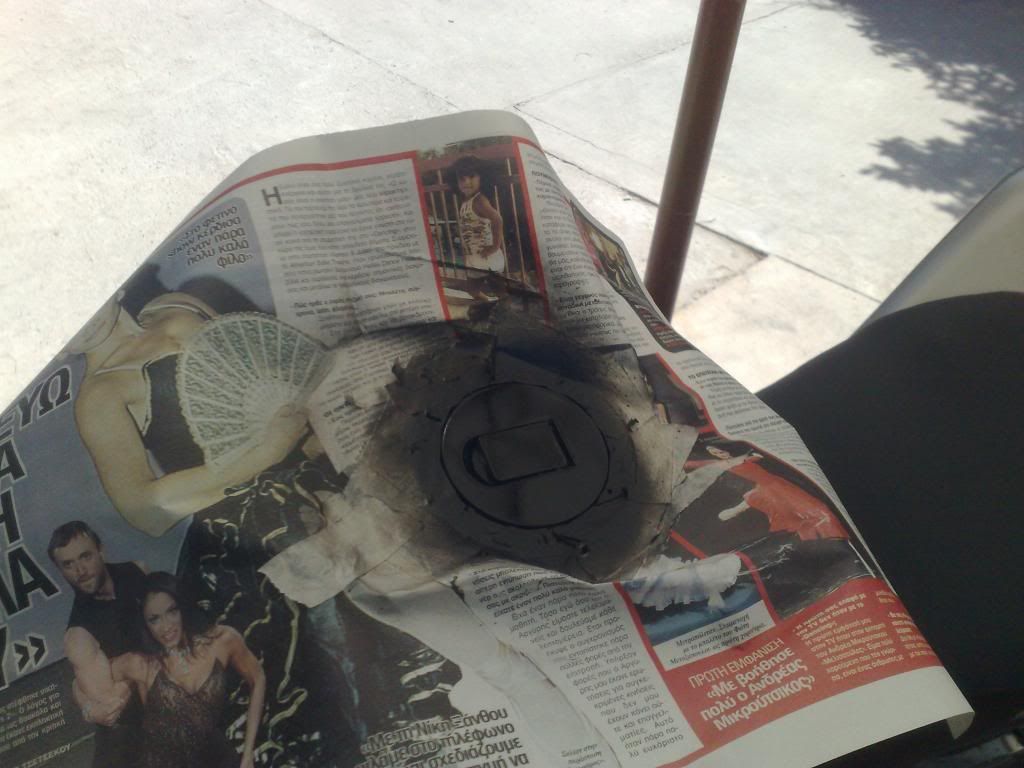 DIY servo eliminator v1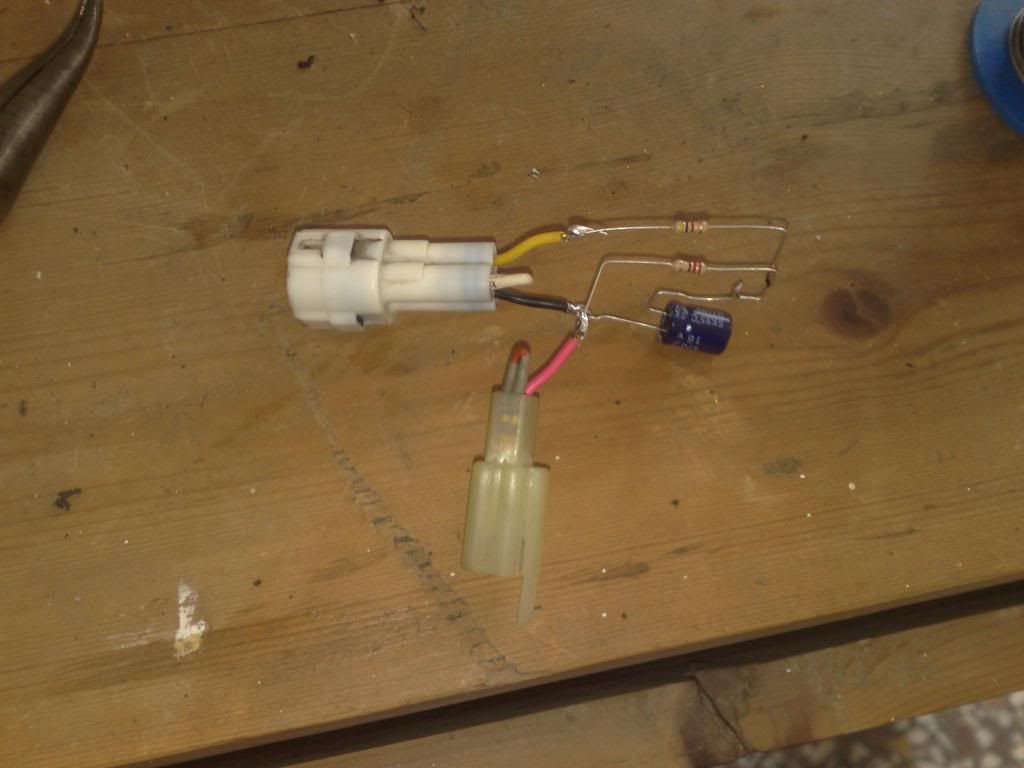 Little box is the alarms' tilt module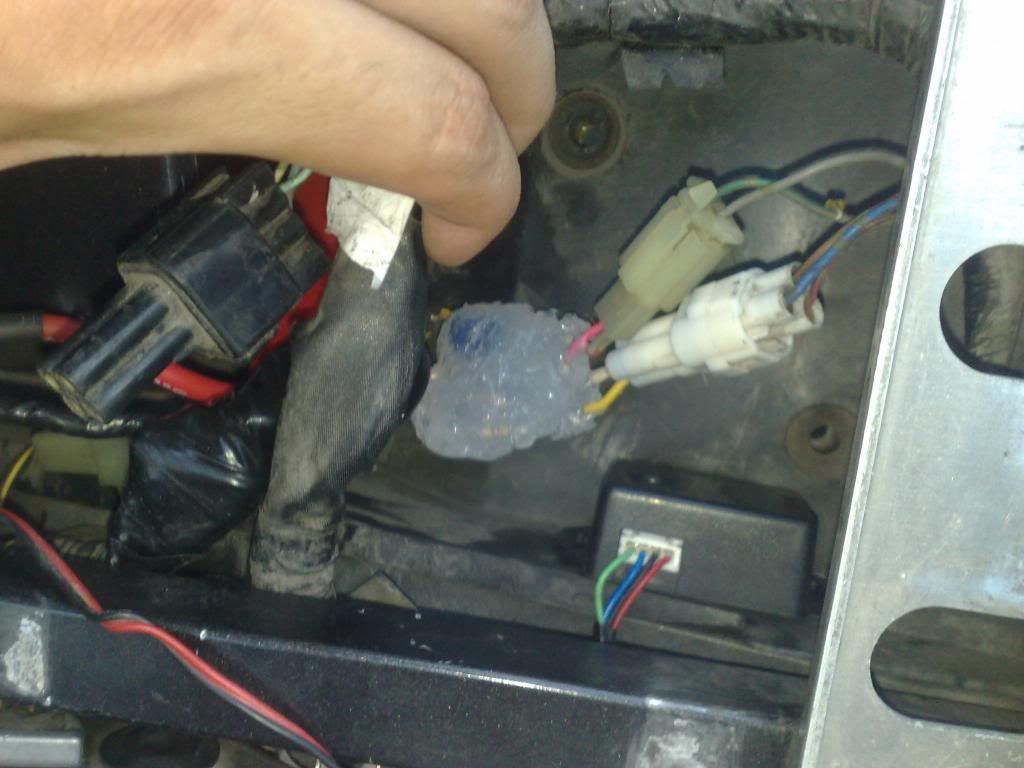 Yei!!!No red light!!!(i thought...v1 remember...)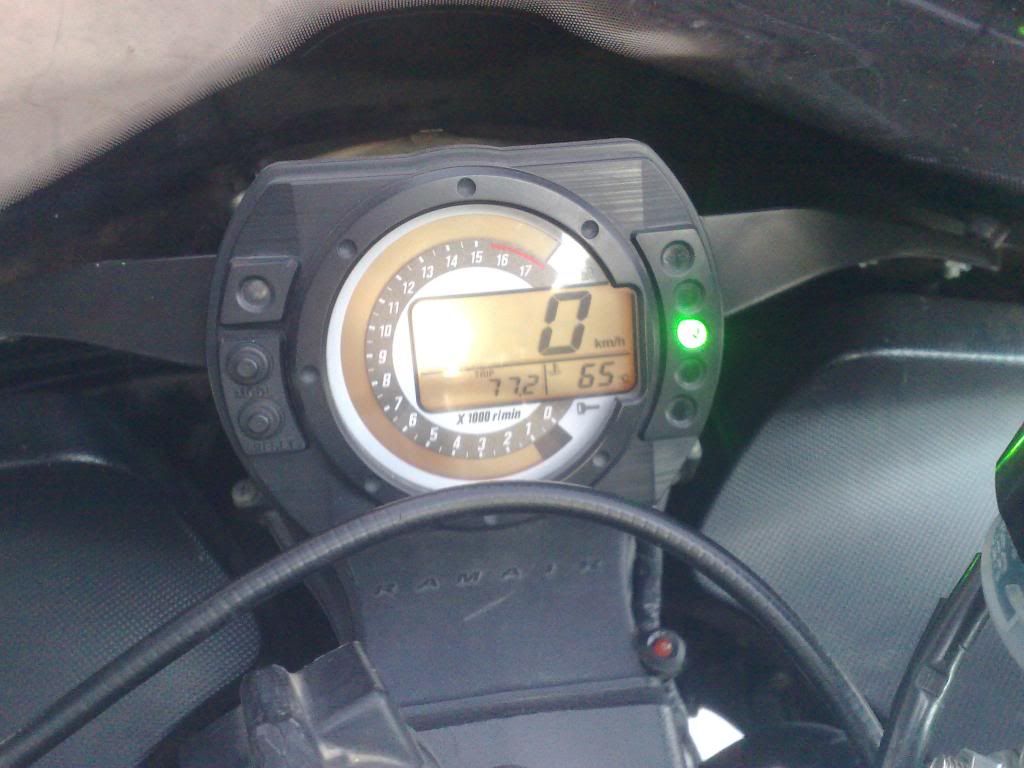 Got the seat repaired,previously my friend had shaved almost all of it...
If i would stand still, there were edges killing my legs on the inside and if i wanted to go to twisties...it wouldn't slide :dowhat i had to get up to move my butt across the seat.
So,previous seat vd stock from ebay.I think some guy with a green zx6r from US sold it, maybe he is on this forum!
Previous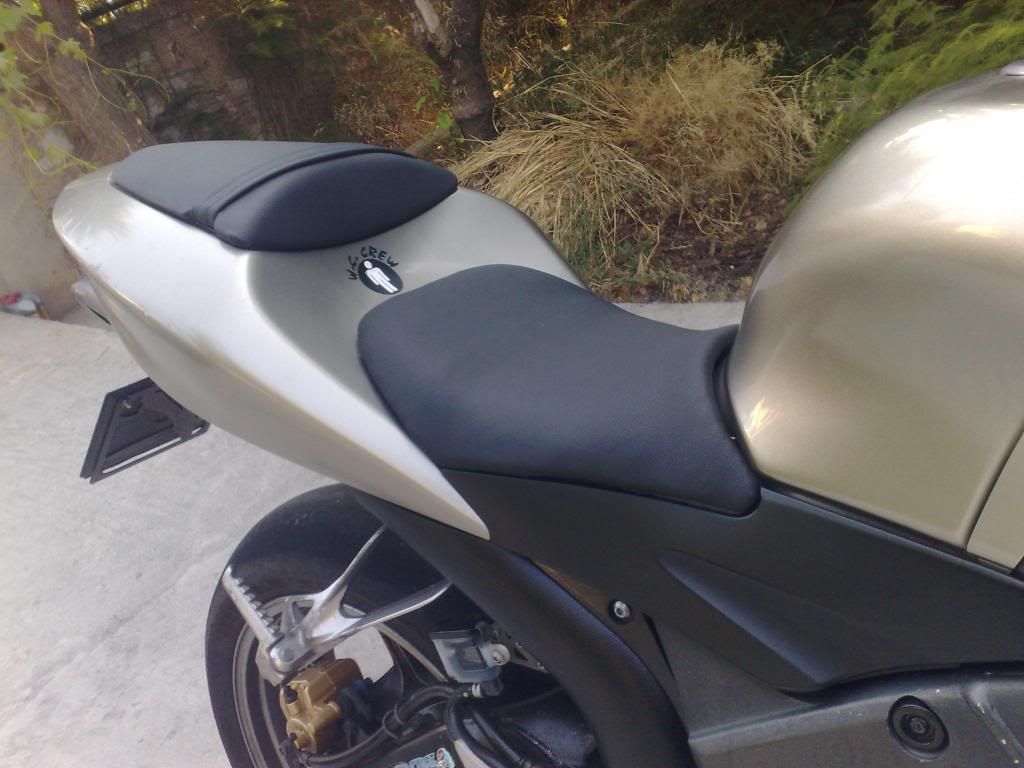 Ugly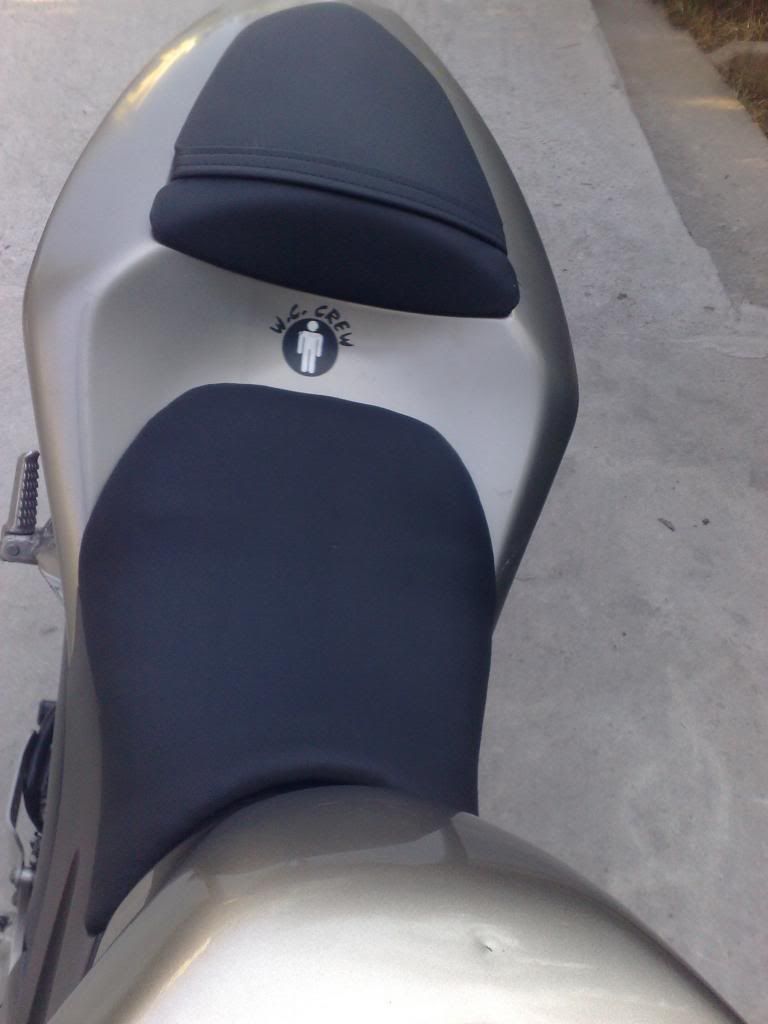 VS right is the stock i bought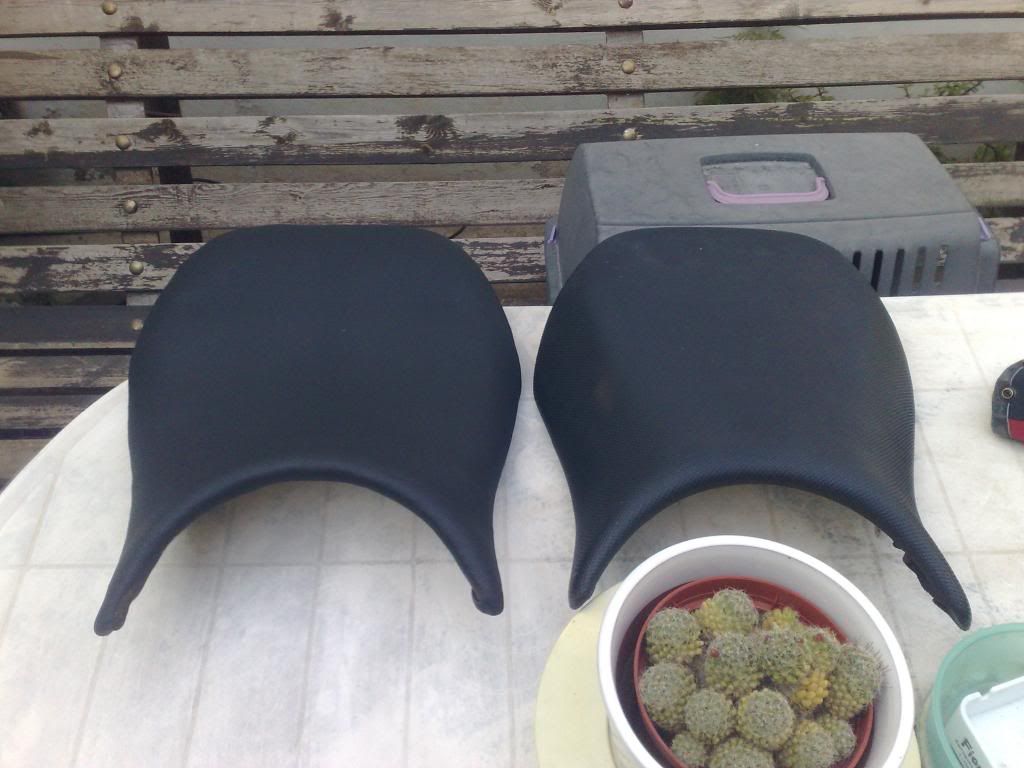 Stock, nice and shinny!!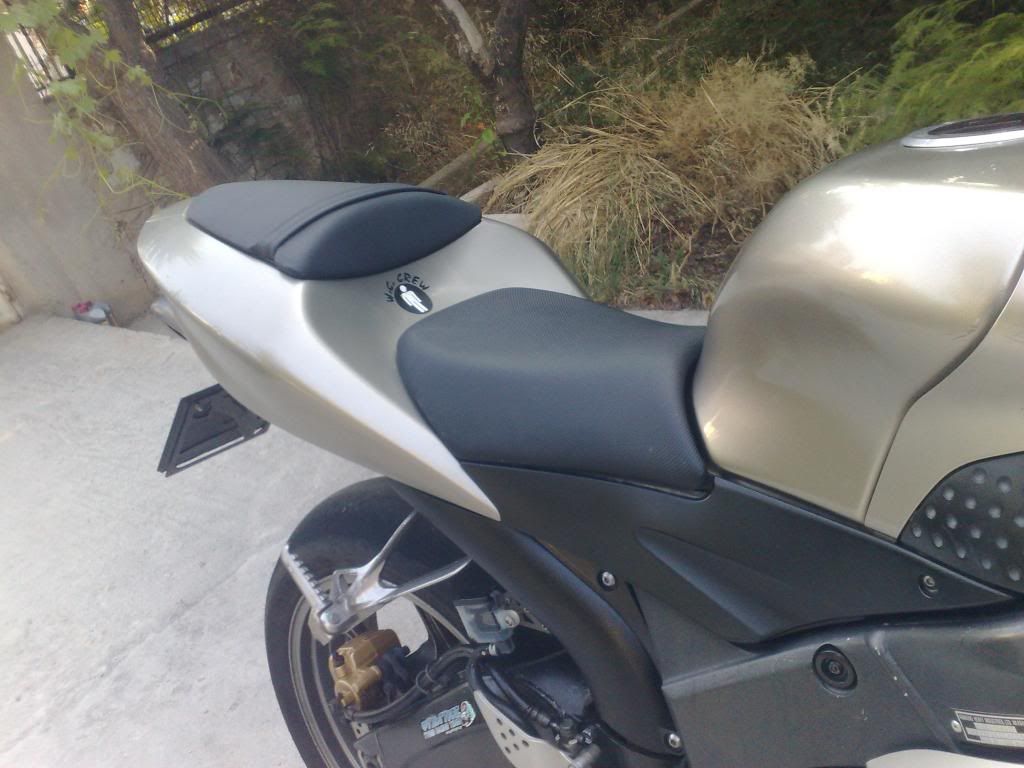 The WC crew stuff is something we had as a group of friend riders.
There's a story about it, but anyway, i like funny stuff so i kept it.I also used to have one on my helmet.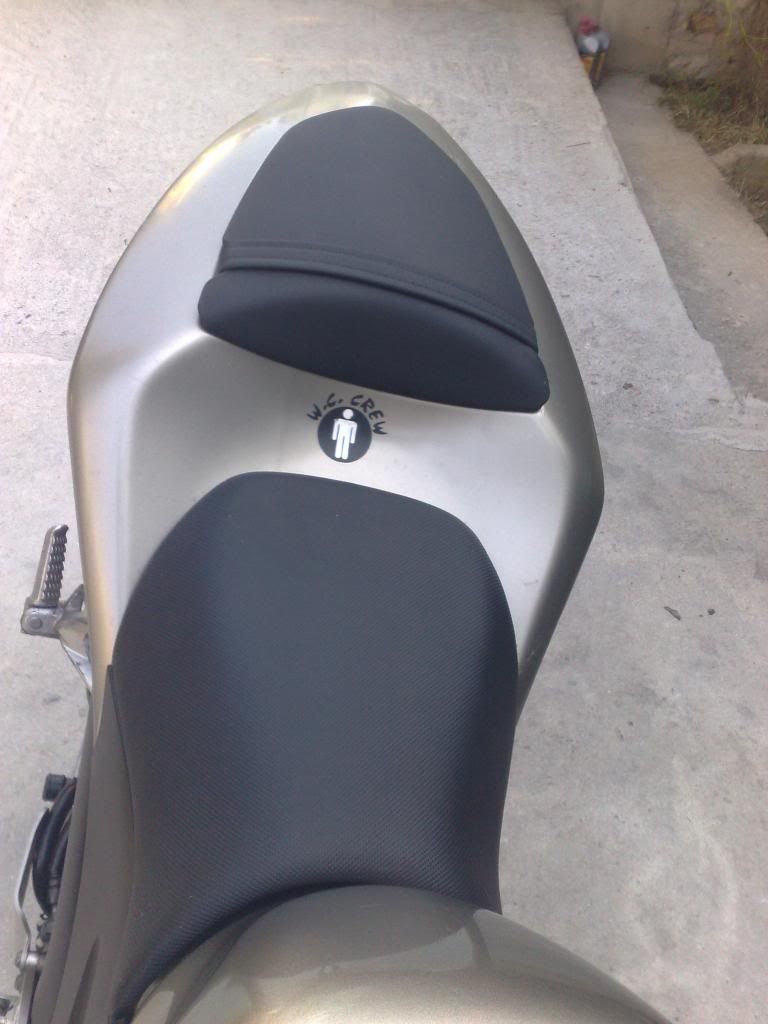 Dirty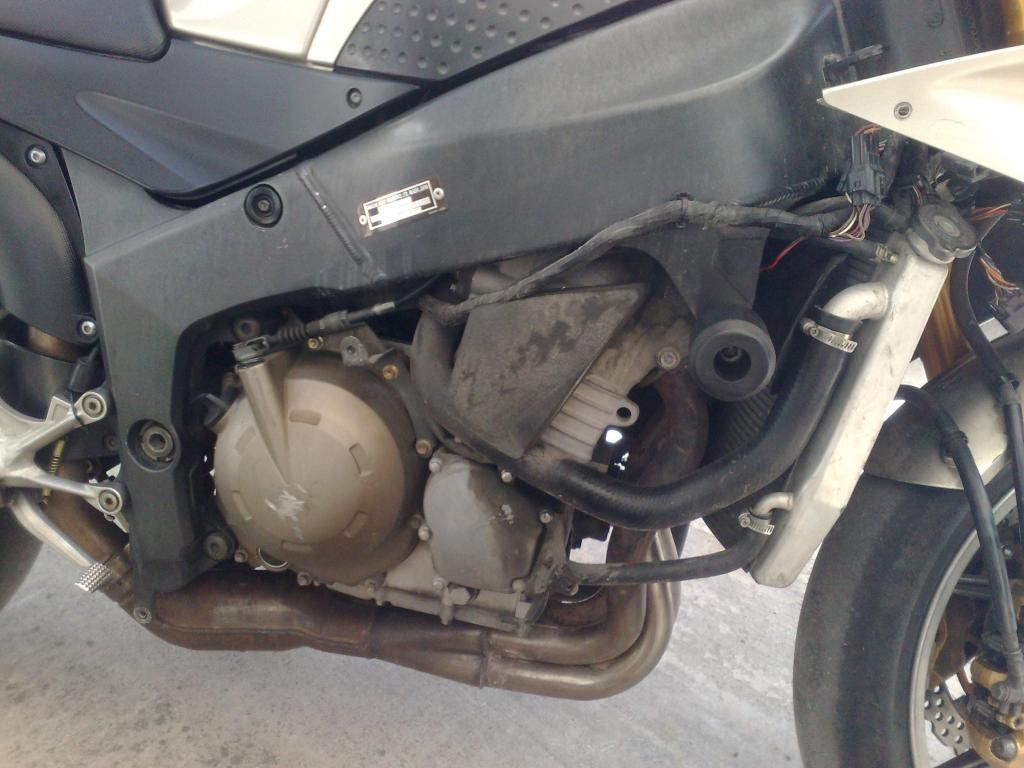 Clean