MFChop CCS #396 - 2015 ZX6-R Race Bike Build
The start of a new chapter, my 0 miles 2015 ZX6R Race Bike Build!
Ktech 35DDS Pro Rear
Ktech Front TBD
GPR Damper
Armour Bodies
Woodcraft Rearsets
Woodcraft Stator Cover
Woodcraft Crank Case Cover
Woodcraft Idler Gear Cover
Woodcraft Clip Ons
Woodcraft Spools
Woodcraft Toe Guard
Woodcraft Key Eliminator
Woodcraft Axle Sliders
Hindle Full Exhaust Sytem
Bazzaz Z-FI TC
BMC Race Air Filter
Driven Blockoff Plates
Orient Express Manual CCT
Samco Coolant Hoses
Tight Tails Subframe
Motoholder Stay and Intake
Brembo RCS19 M/C
Spiegler Rennsport Front Brake Line
Spiegler Rear Brake Line
CL60 Front Pads
CL RX3 Rear Pads
Unlimited Superbike Rear Rotor
Fast Frank Captive Spacers
Shorai Battery
Vortex Gas Cap
Mad Scientist Pinch Bolts
Mad Scientist Caliper Bolts
Mad Scientist Rotor Bolts
Mad Scientist Sprocket Nuts
Mad Scientist Levers
Graphics By Drippen Wet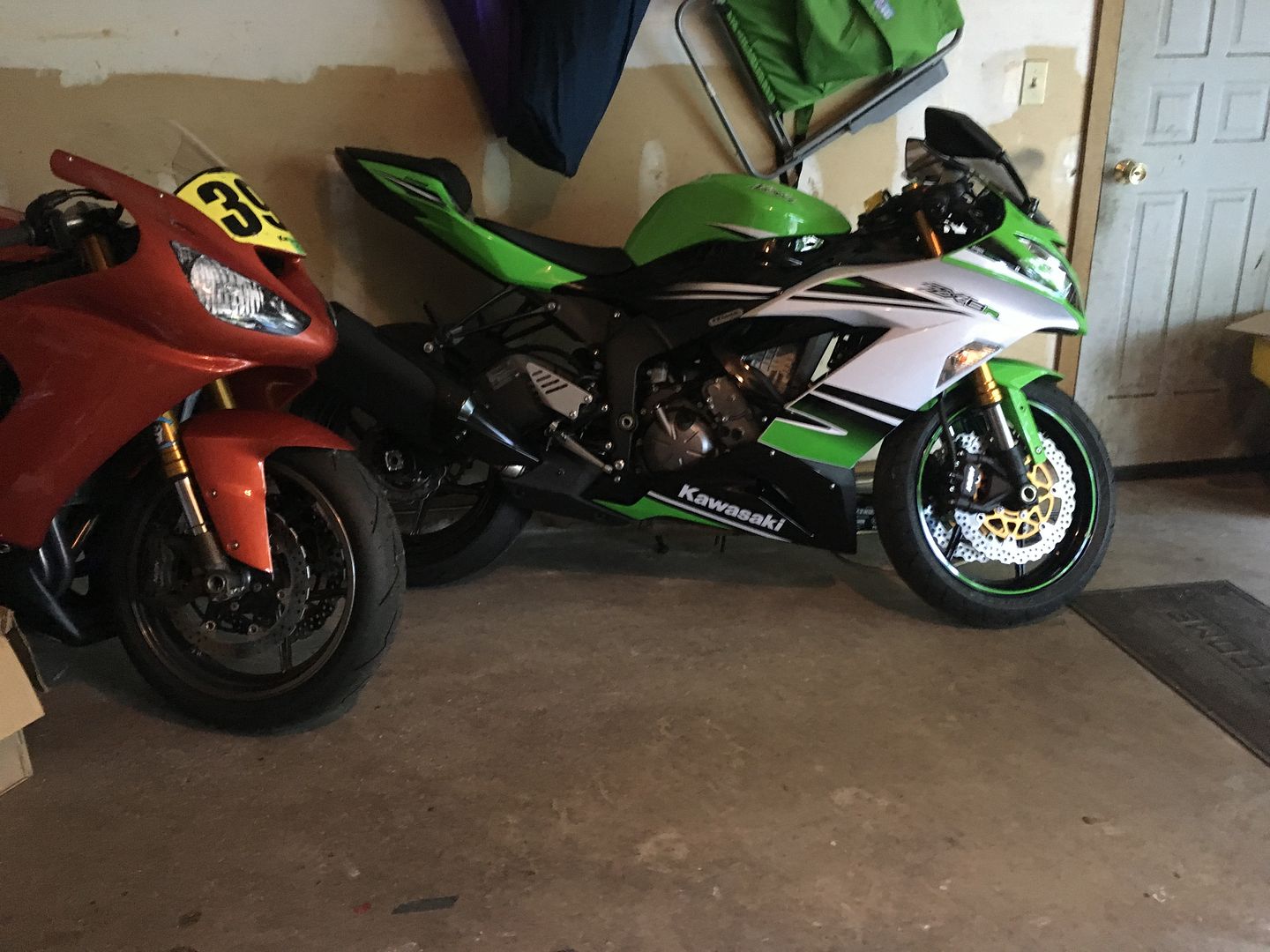 Huge thanks to Gil and Sue at Razee for getting me my new bike!
- - - Updated - - -
So Saturday morning was break in day and Woodcraft day...
First I brought it down to John at Dyno solutions for a Motorman style break in
Break In Secrets--How To Break In New Motorcycle and Car Engines For More Power
If you don't think its worth it to follow his procedure, just look at the oil after only 45 miles on the dyno!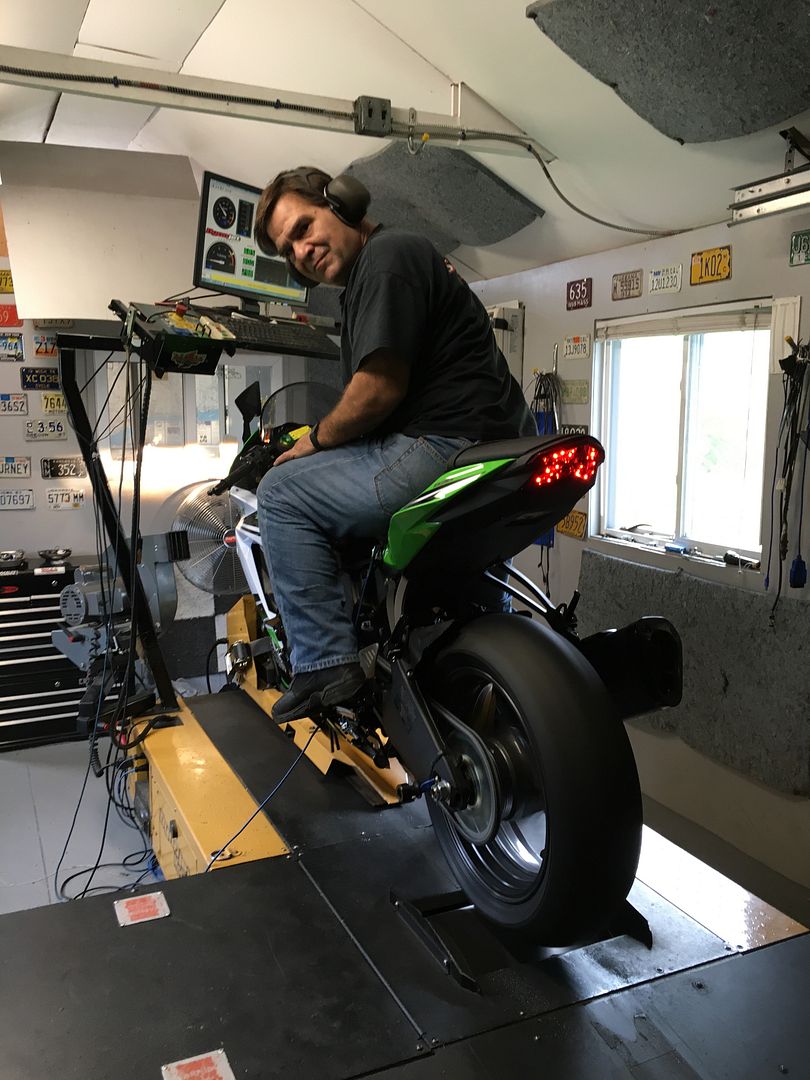 Kinda pretty, shame to tear her apart
I forgot to take picture of the chart but bone stock with just the 180/60 race tire it put down 110hp, just 2 less than my 05 and has a seriously better low to mid range. My thought is after just a de-restriction and 09+ velocity stacks it will put down more than my 2005 did
Then I had all these goodies to install! HUGE thanks to Woodcraft!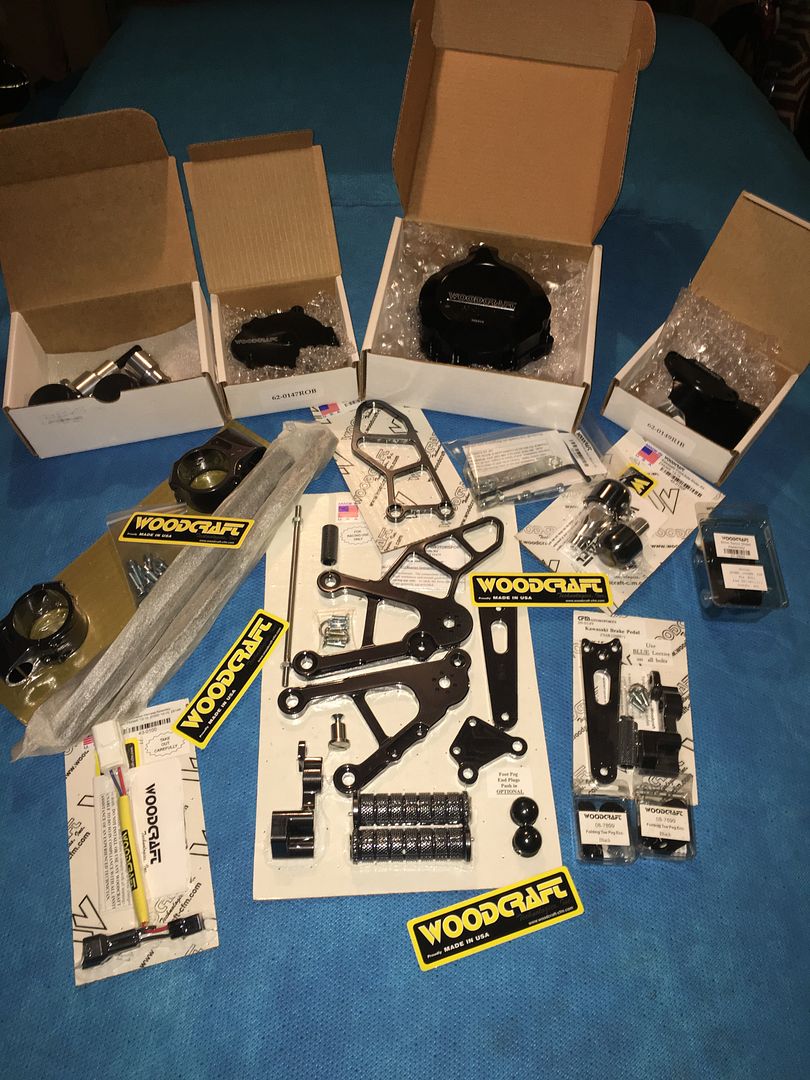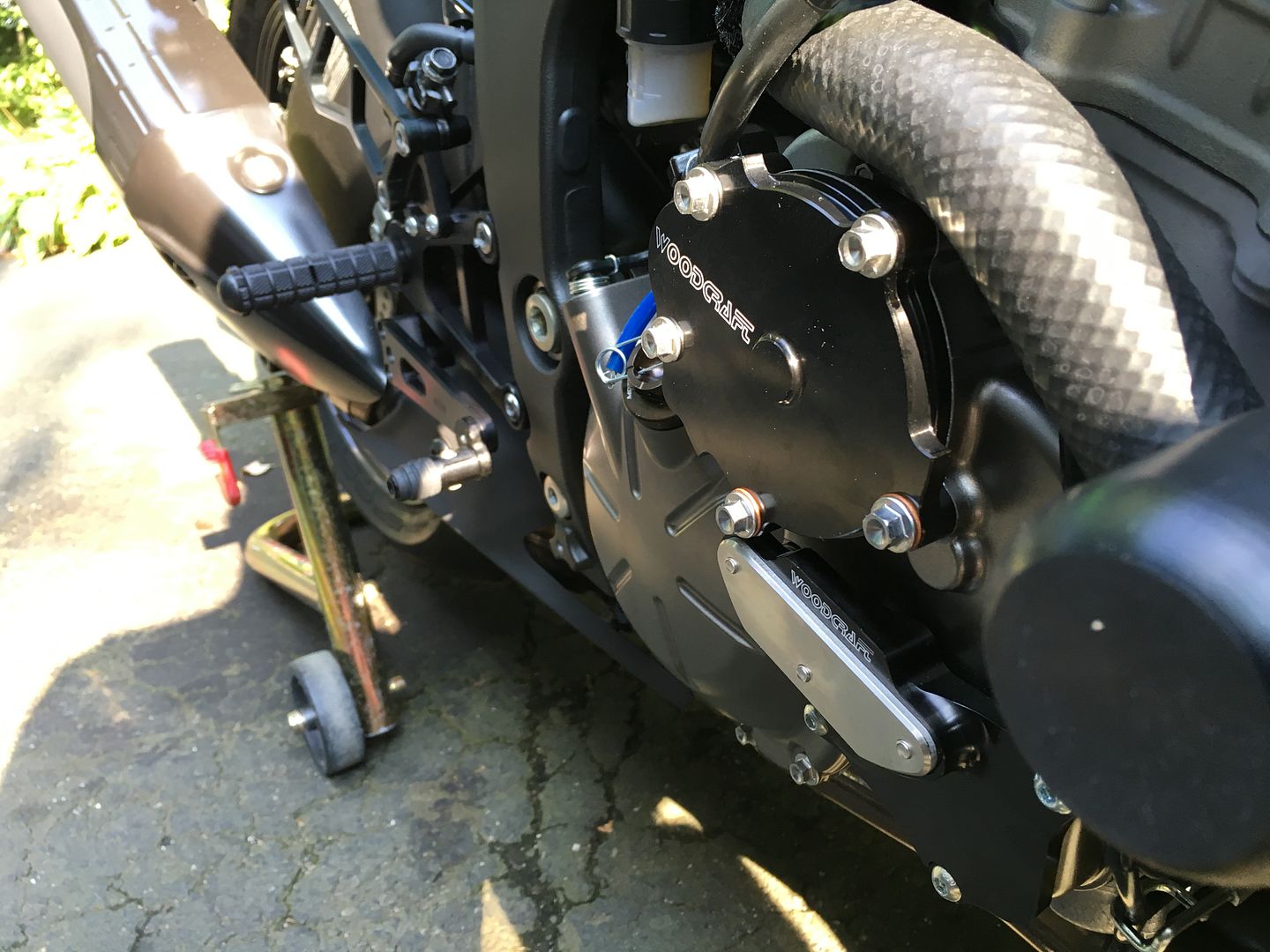 Sunday morning was Spiegler / CL day doing the brakes
I installed CL60 Pads in front RX3s in the rear. Spiegler Rennsport front line and rear lines...
Fortunately knock on wood Ive only hit one hiccup so far in my build. Rennsport is a single MC banjo and I forgot to order the proper fine thread banjo.. oops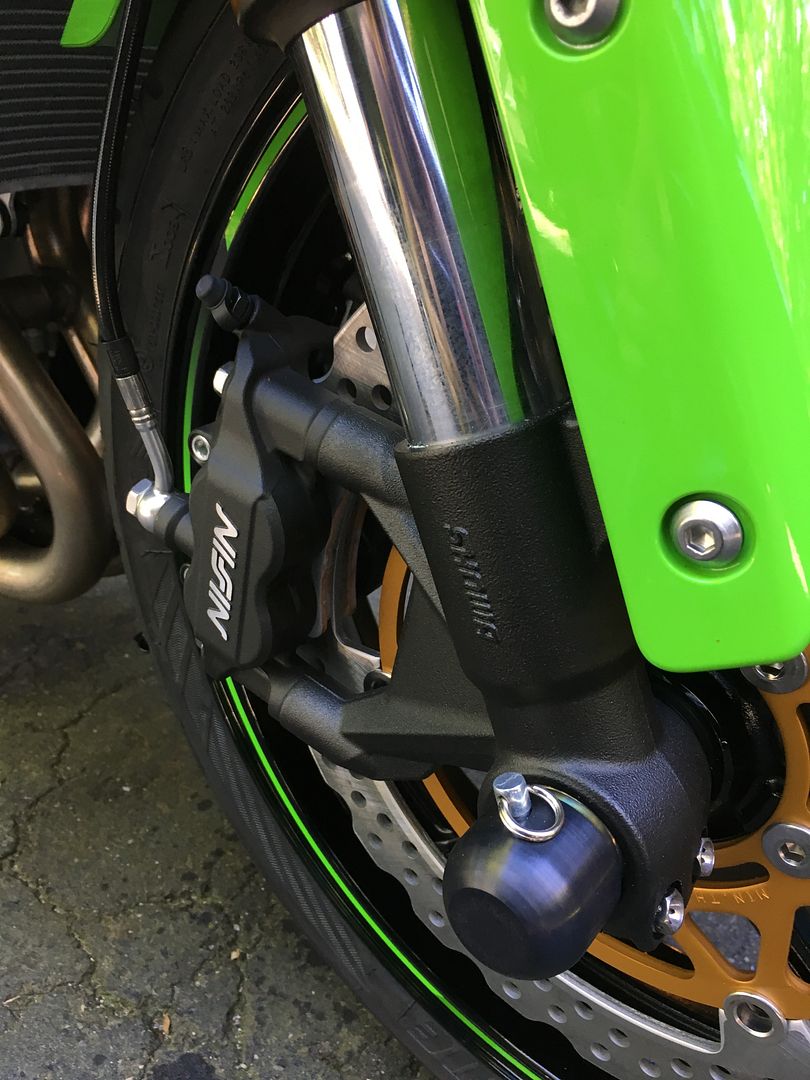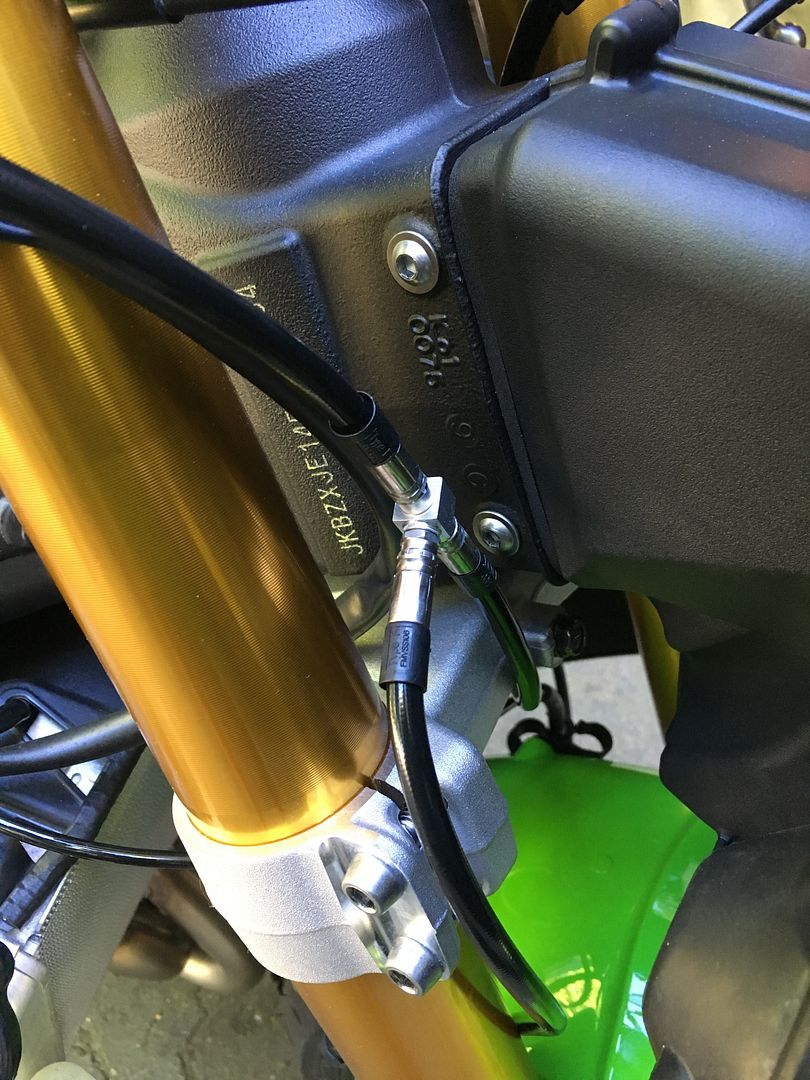 I also got all the safety wire drilling done except of the caliper bolts, the Mad Scientist will save me that headache