Got a quick shifter over the holidays and wanted to share with everyone how I installed it and my review. Sorry for the crappy pics and video.
Cost: $300 + $20 for shift rod
Installation Difficulty: Moderate, took about 45 minutes from start to finish.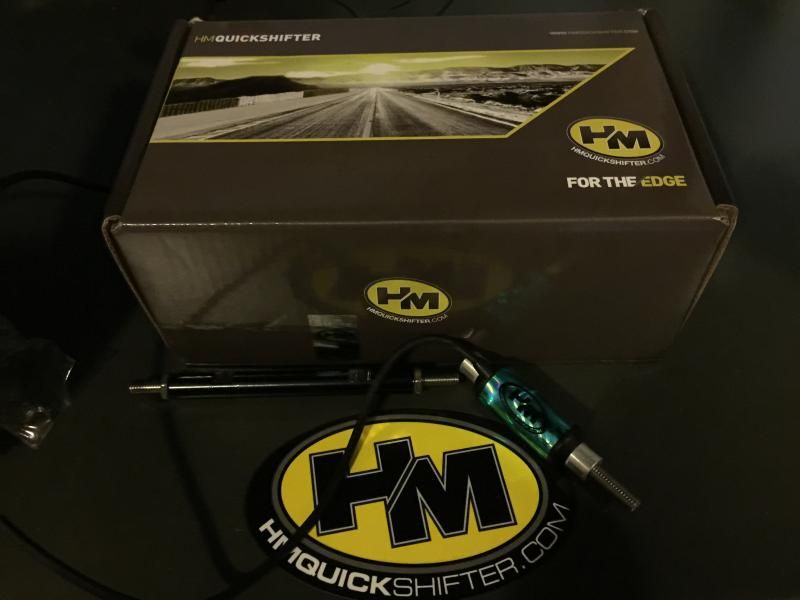 What you will need.
2 10mm or 8mm to remove stock shift rod
3mm, 4mm, & 5mm Allen Key (I recommend getting a long set)
New shortened shift rod
Pliers
Step 1: How to pick the right shift rod to buy
- Measure your your stock shift rod and get the length in mm. Once you have that subtract 55mm from your stock length and the resulting measurement is what you need to order.
Ex: Stock shift rod(145mm) - QS Module(55mm) = New Shift rod(90mm)
Step 2: Install QS Module onto new shift rod
- Simply use the provided screws and nuts to attach the QS module to your shift rod. I have Attack Performance rearsets that uses a male shift rod which is why mine has the extra screws on both ends.
Step 3: Install shift rod onto bike
- This is pretty self explanatory, however I do want to note that you want to position the module in some sort of way that you can see the red led.
Stopped taking pictures from this point and decided to make a video, feel free to skip the instructions and watch the video below
Step 4: Route the wire up the frame
- At this time you will need to remove the seat, Lift/remove the tank, and remove the airbox from the throttle bodies. Trust me this is alot easier than it sounds.
- Run the wire in some sort of way to bring the connection and ground wire up the frame. Connect the Ground wire to the negative battery terminal and leave the connector to be plugged in later.
Step 5: Plug wires into ignition
- Under the airbox you on the opposite end of the fuel rail you will see 4 black plugs. Simply unplug and plug in the HM loom for all 4 ignition ports. and then plug in the module into the last plug (see video)
-
NOTE: Make sure no wires are being pinched. This could cause issues with the QS now or later.
Now just put everything back together, adjust your settings, and enjoy.
Review:
I love this QS. I know there are haters out there that will say you don't need it and they are probably right. A lot of people have it for the BLING factor. However, this has made riding more enjoyable for me. There is something satisfying about coming out of a corner at Road Atlanta and shifting through the gears while WOT. The HM Superlight QS is a standalone QS. This means you do
NOT
need power commander or bazzaz to run this. Also, works in both Standard and Reverse(GP) shift. The best part about the HM QS. You can use this for just about any bike whether kawasaki or not. Will probably require you to buy new ignition plugs, but that is it. You are given 3 different sensitivity settings. I found the medium sensitivity works best for me. I would definitely recommend to any of my friends that enjoy race, track days, or spirited riding.
https://www.youtube.com/watch?v=oKYZpy0ZWSM