Discussion Starter
•
#1
•
Never a dull moment.
I was going down a state highway around noon today, crossing through farm country to get to the twisties along the Mississippi. I'm cruising along at 60 or faster (a friend said he thought I was doing 80 but i think 70 tops).
All of a sudden, about 40 yards up a huge adult Turkey flushes up and starts flapping his way across the road. It's one of those moments where you realize you are just about to get it. No swerving, braking or accelerating as I didn't want to destabilize the bike before an impact.
The suicidal bird hit immediately on my left headlight, it's huge body impacting the entire left side of my front fairing. Part of the bird slammed my left hand which instantly forced the bike into a steep right counter-steer and in a blink of an eye I am heading toward gravel and a steeply recessed ditch at full speed.
I managed to slow the counter steer at about the white line, and bike moved a another foot or two into the gravel shoulder as I ended the counter steer, and I slowed the bike gradually. All of this happened in a moment or two and probably another few seconds to slow down on the gravel.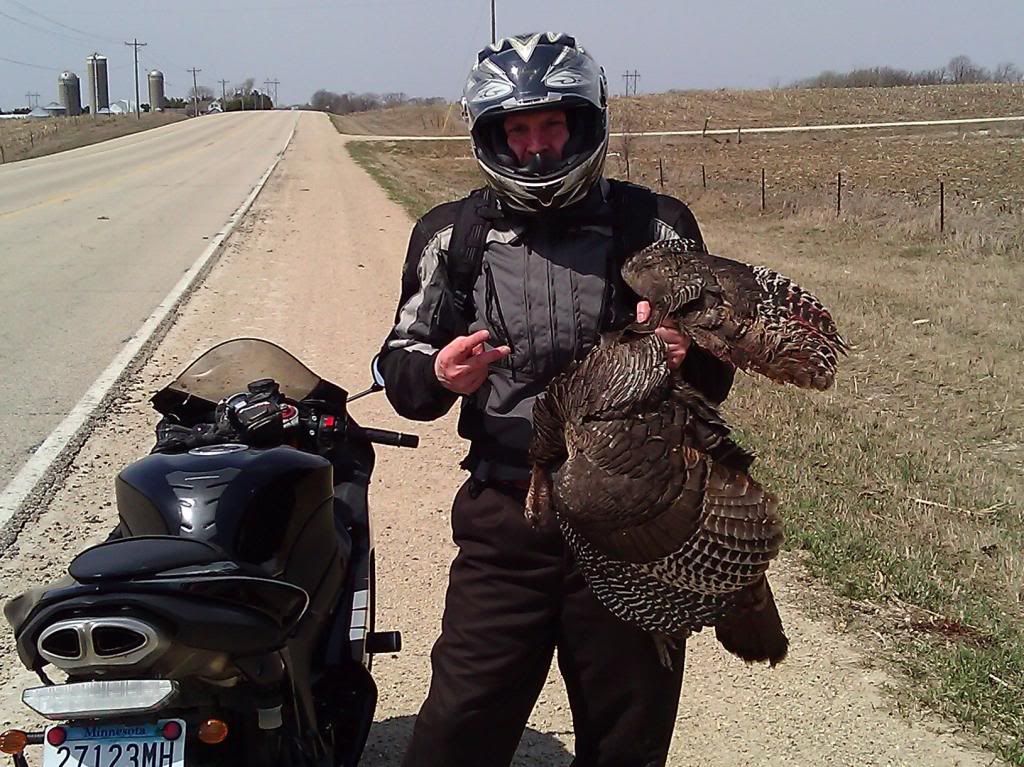 I thought my left hand was broken but looks like my Teknic gloved did the the job and my fingers and hand will be ok. My front left fairing is shattered, my left mirror tore off, my left side fairing also shattered.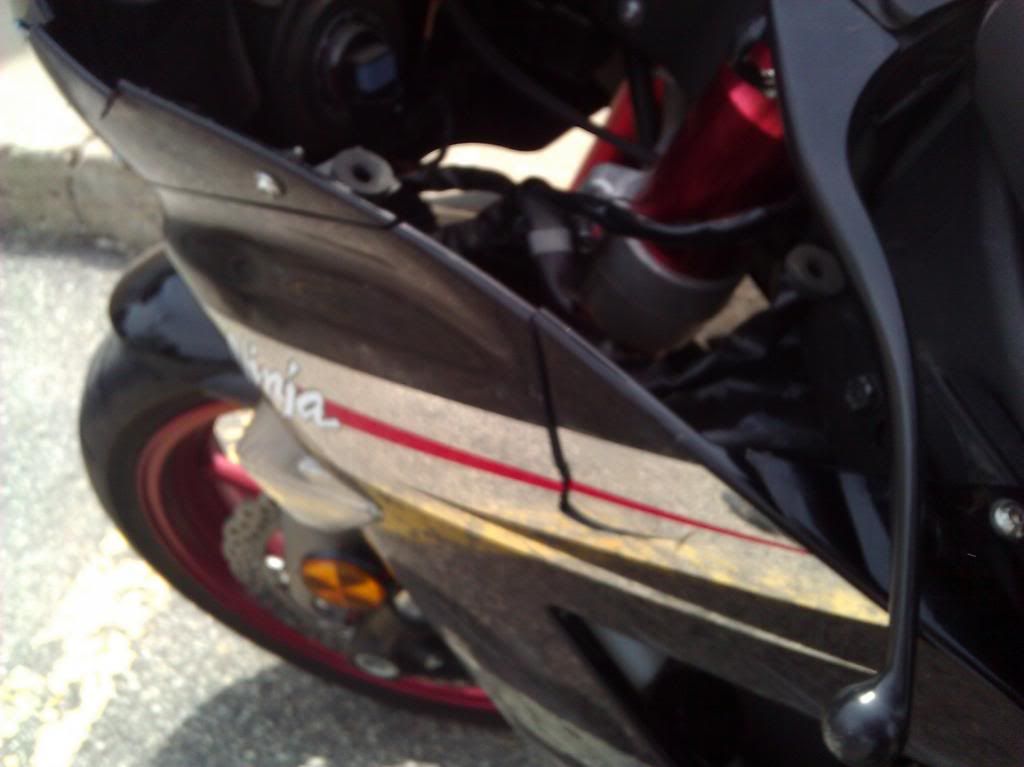 The good news: First, I now have a really cool accessory for my helmet. And, Lord willing, the insurance will replace the fairings since I never really liked the reflective stuff on the anniversary editions. Hopefully if they ante up I'll just go basic black.
Crying shame that I couldn't get some meat off that bad boy. He looked tasty.