Been awhile since Ive gotten on here and really done some good ol trolling/motivating/giving things away and providing humor for those who seek it. Since i sold the last bike i wont lie I miss the shit out of riding but given the risks involved as opposed to the latter its whats best for the kiddos future and me being in it!
In the meantime i had all this free damn time since i am not riding all over the state of Colorado i had to pick up a new hobby! With that being said I will be competing in my first ever Men's Physique contest in Colorado it will require me to train hard as hell and Diet properly. Keep in mind Diet does not mean weight loss all the time, it can mean fat loss with muscle gain and that's what my trainer will be doing for me (yes professional trainer not one of those gym trainers who don't actually care).
My hardcore diet actually starts this week, but in the last few months i have made quite a few gains in mass this will all come into play for the show and i have to say i am super fucking pumped to be doing this and cannot wait to get on stage. Being it will be my first show it will be awesome if i place but this is more for the accomplishment of going through the process which i have read, witnessed and heard is not for the weak hearted. I will post up progress as much as i can on here for those who are interested, i know there are a few fitness cats on here and this could also be a good motivator for those who need/want it.
Here are some pics of where i started about 3 years ago (the ones where i am tiny) and the ones where i am in the black sweatpants were taken last week.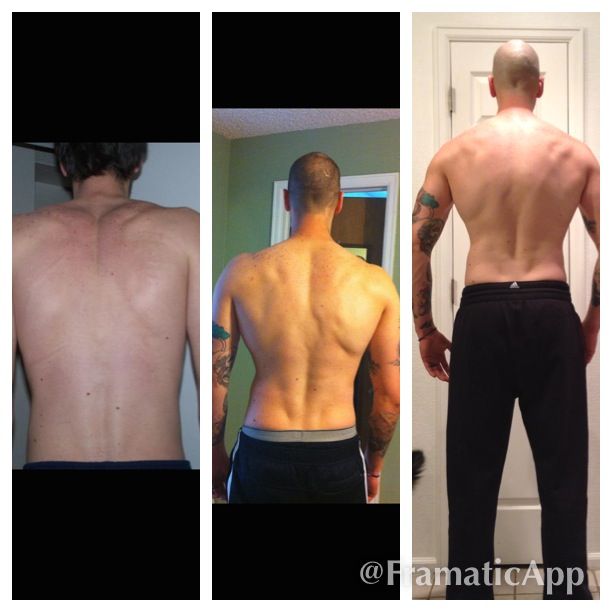 This is where it starts and in 4 months the difference is going to be insane!!!