Discussion Starter
·
#1
·
I've got the bike torn down for maintenance (spring break from school) and figured I might a well give it a new paint job since I got the down time. It's currently 'silver', which I'm not really a fan of.
I have some left over dupont chromabase, in red, with clear, 4-in-1, etc. I just had to buy the chromabase black and clear matte to go with it. I'm painting the frame black with the clear matte, and red/black two tone with gloss clear for the rest.
I'll be shooting it myself, so far it's only costing me $200 out of pocket. The fairings are crappy aftermarket fiberglass, but you can't really tell when they are assembled. They're a bit on the thin side though, so I'm going to put another layer of glass/resin with some supports, to sturdy them up (they flex too much), and some repairs too. Again, already have left over mesh(thin/thick) and gallon of resin/harder - so this is a low budget job. I would have gone with aftermarket pre-painted fairing set, but I have to shoot the tank anyway, so it works out better (i.e. cheaper).
This is the scheme I'm going for(2005):
(Those trim/lines)
But red/black like this: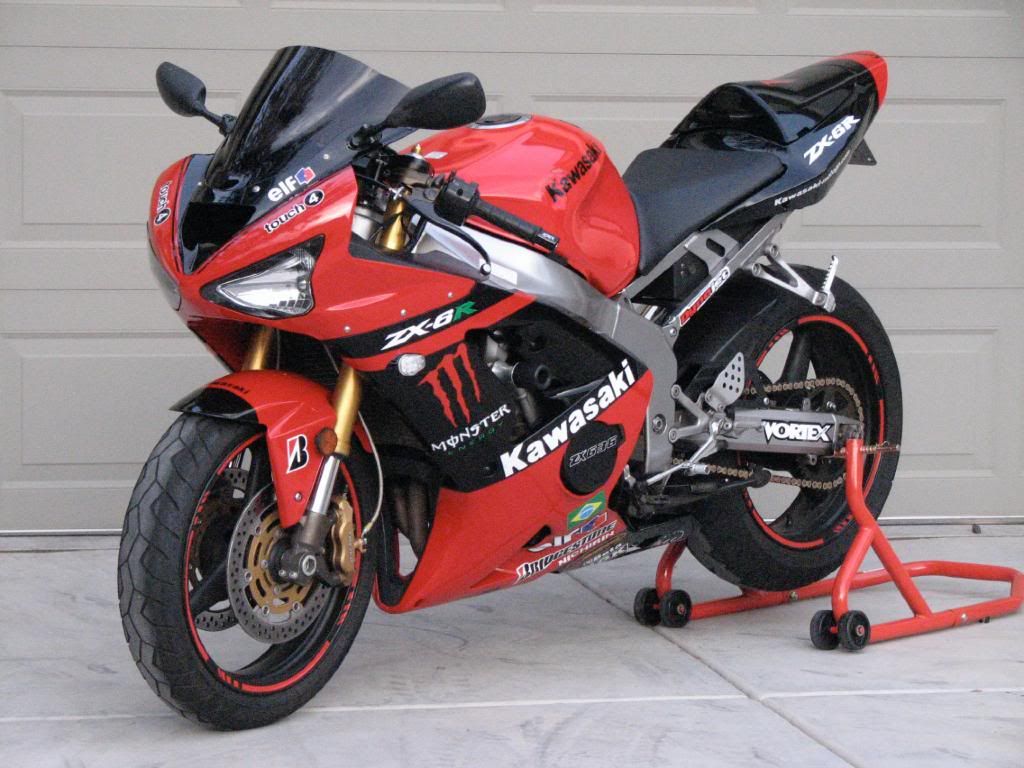 I want to seal the decals/stickers under the clear (actually, between the clear coats). Anyone know where I can get this decal kit (from the first pic)? I've seen one or two places, but they're
RR
and not the
6R
. I don't care about the monster logo, just everything else.