Discussion Starter
·
#1
·
Before -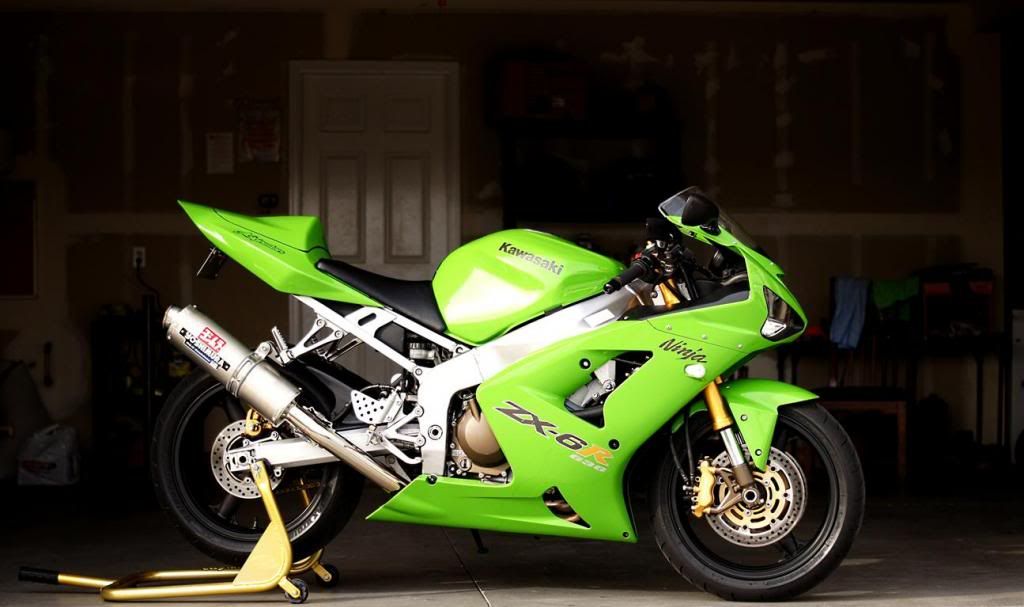 Before-
Parts Used/Work Done -
300mm rotors -
caliper spacers -
steel braided lines F&R -
brake pads F&R -
2008 swingarm -
swingarm bearings -
2008 rear axle -
2008 shock -
custom spacers and bracket -
swingarm spools -
Motion Pro throttle -
Dan Moto Carbon GP -
Exhaust Hanger -
Speedo DRD -
Chain and sprockets -
New rear stand -
Tore the bike down in december and started with fresh fluids -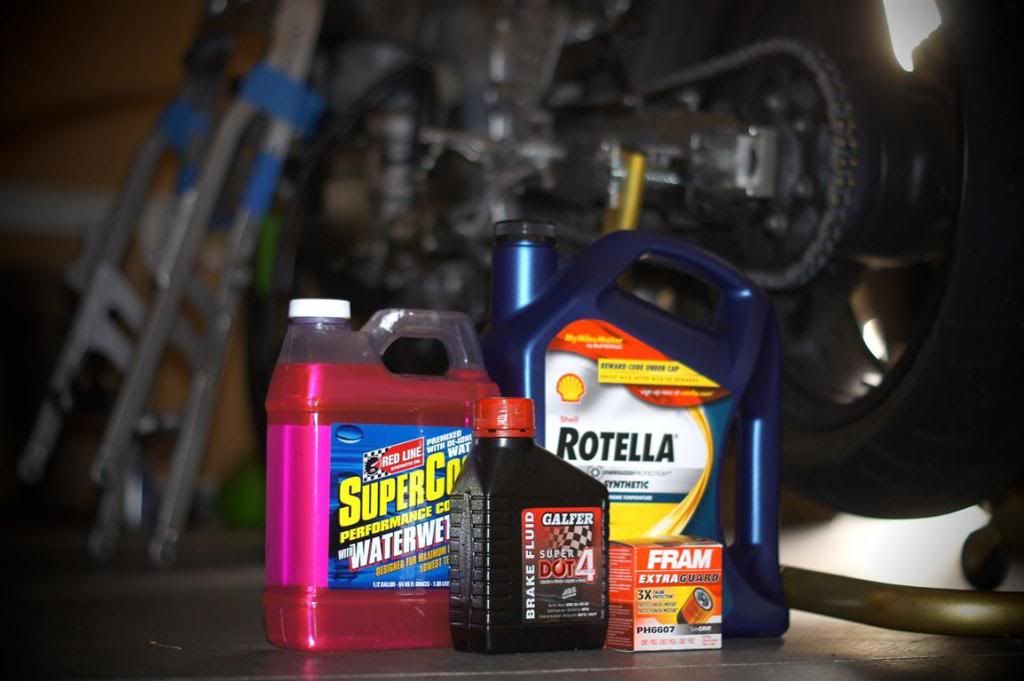 Then it just kind of sat like this for a while I waited for parts to come in -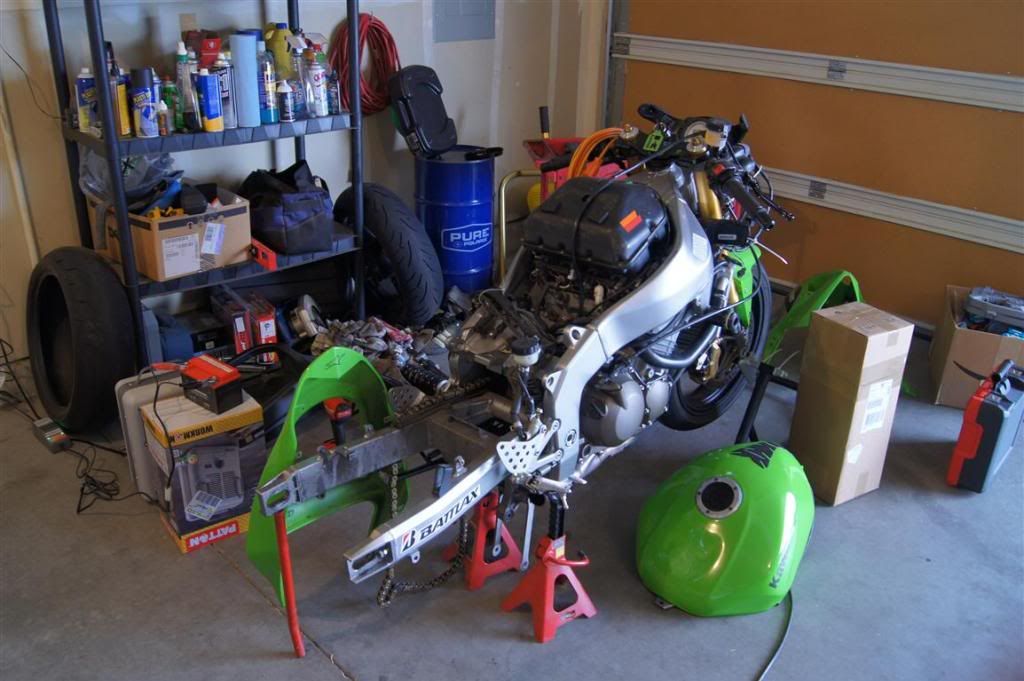 One of the first things to go on was the new throttle -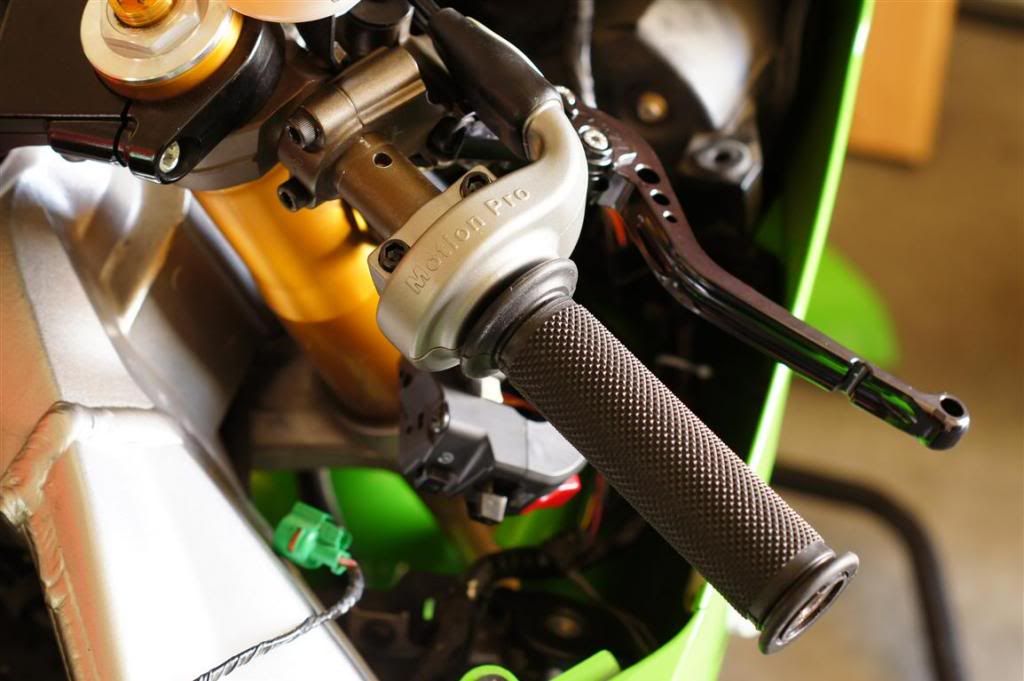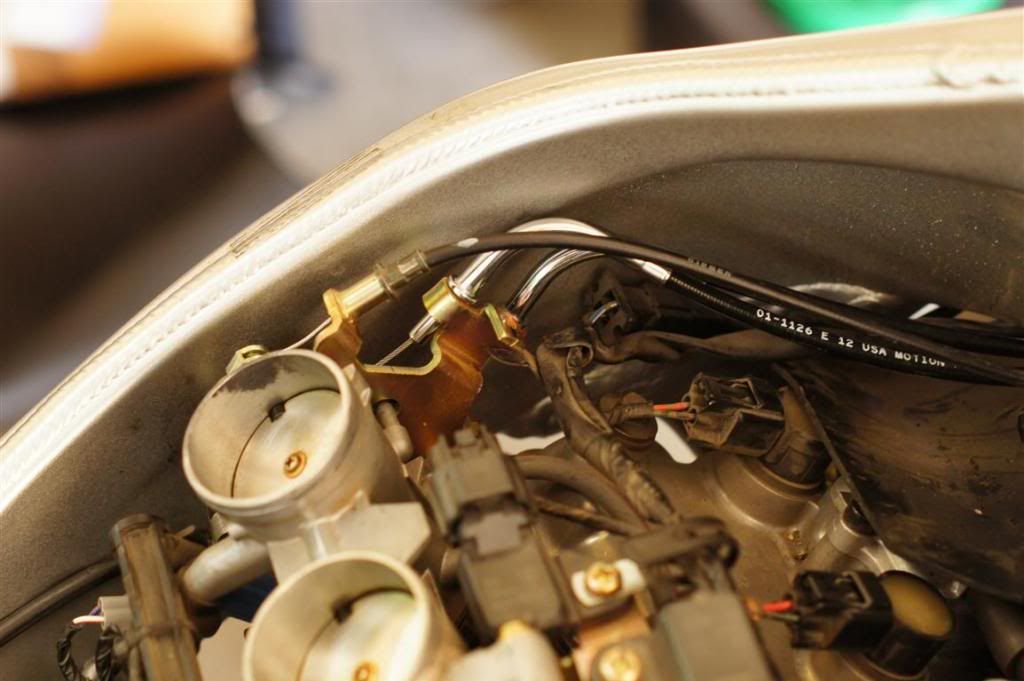 Snagged a full set of pads off ebay - HH sintered
Since the swingarm was coming off I decided to degrease behind the tranny -
Got the sub frame powder coated to match the 2008 swingarm -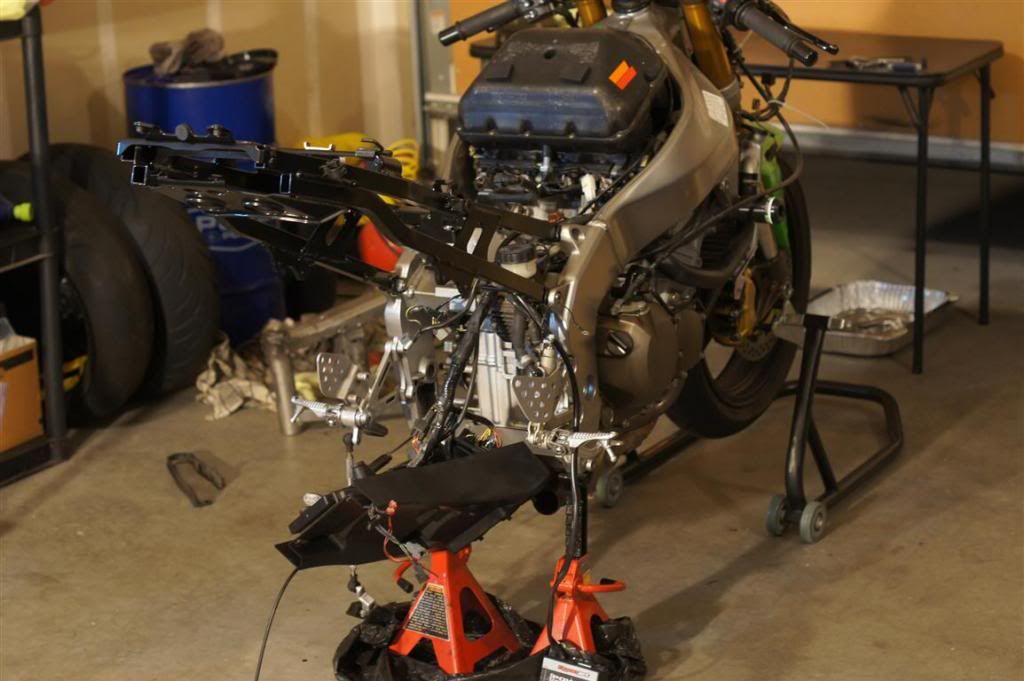 Beard's spacer kit!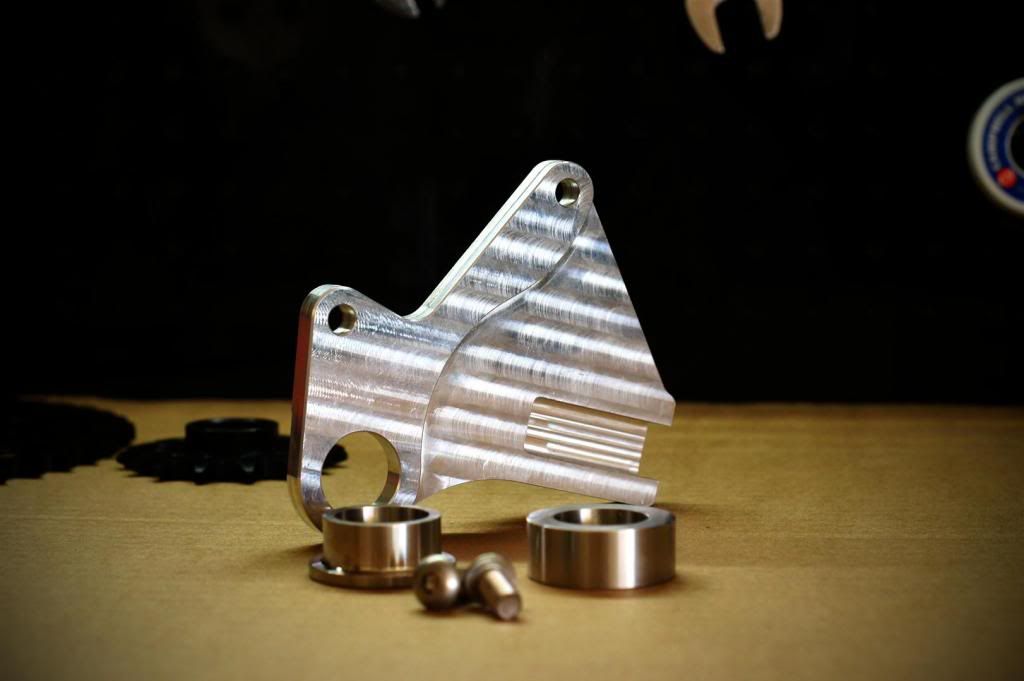 2008 swingarm and shock, new sprockets (+3) and new chain -
Finally swapping out the swingarm -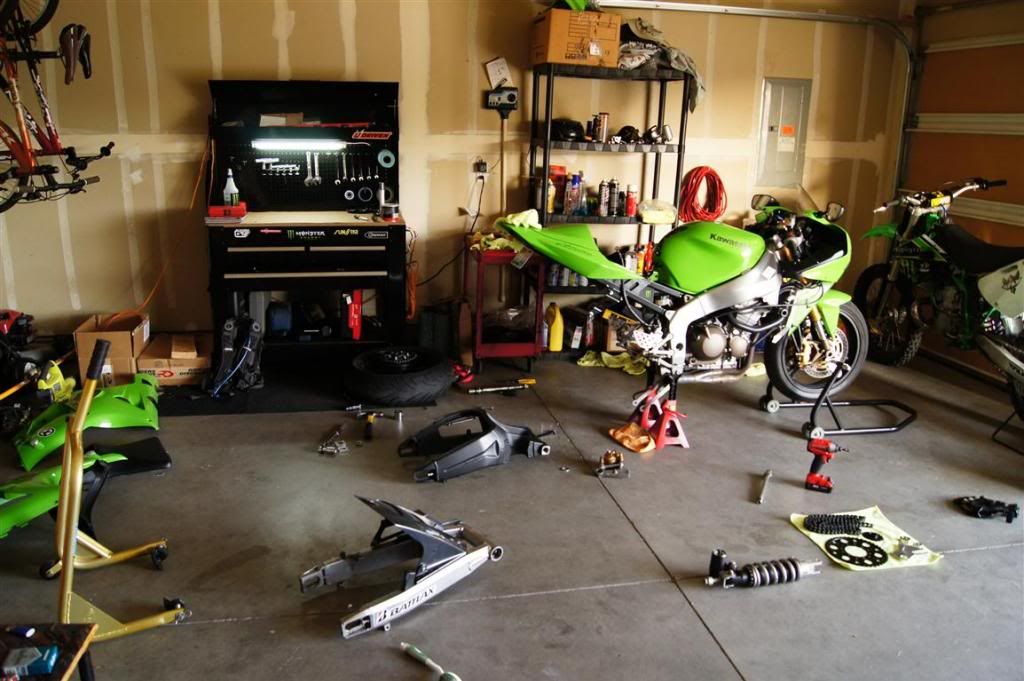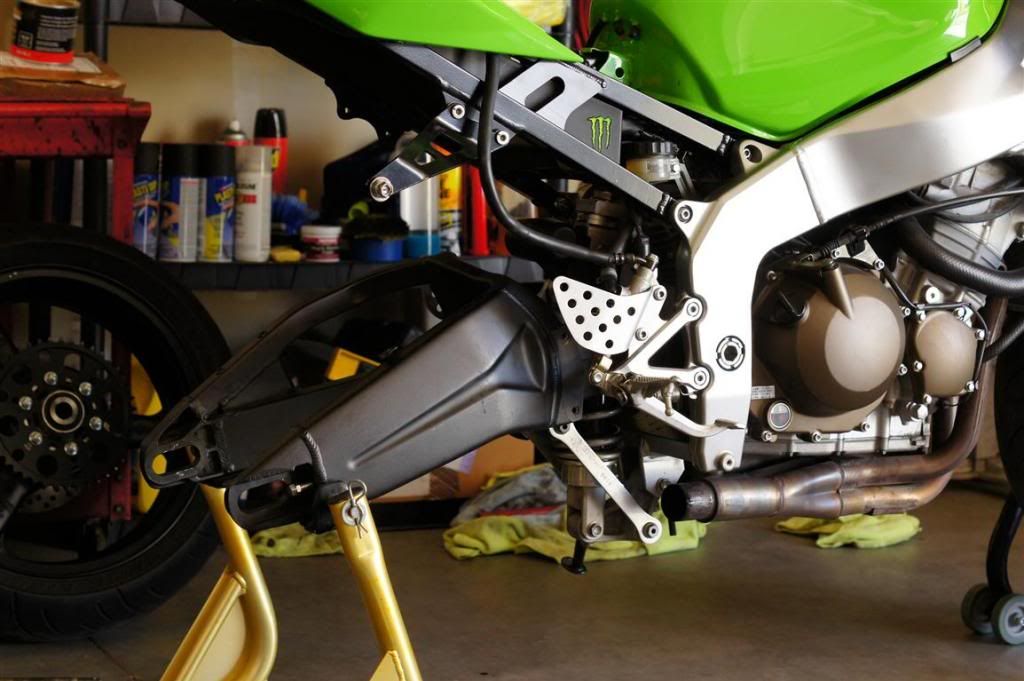 Once I got it all together, I thought it looked incomplete with so much gold in the front and the rear being completely blacked out.
So I ordered new, bigger rotors -
Also had to order a Speedo DRD for the gearing change -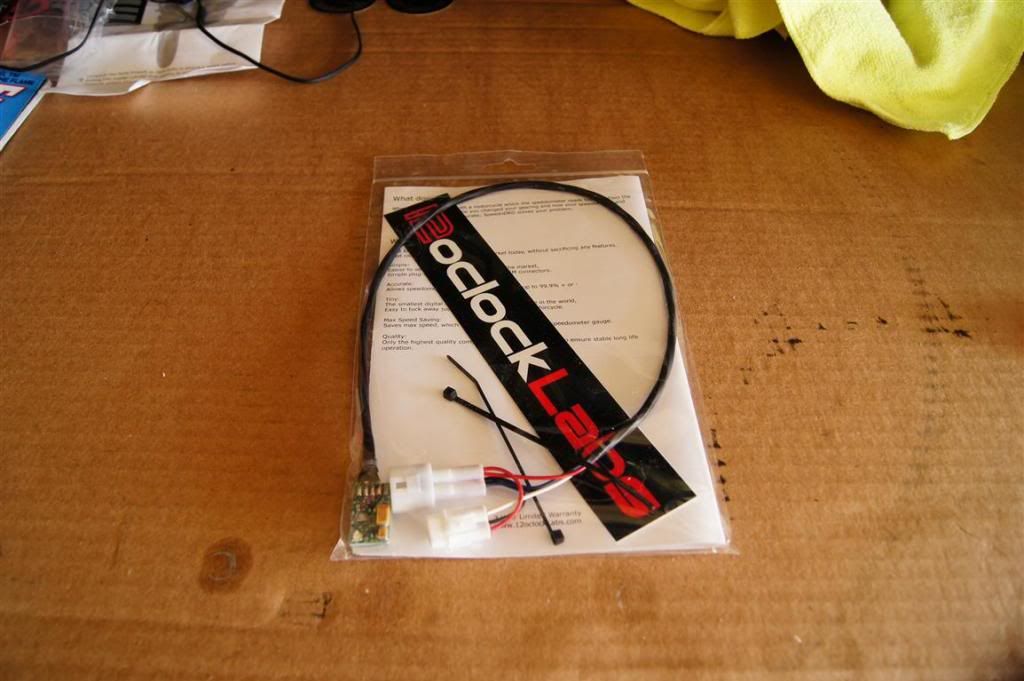 Used a GPS app to calibrate -
Also added new brake lines F&R from CoreMoto with +2" on the rear line for the new swingarm.
And here is how it sits as of today -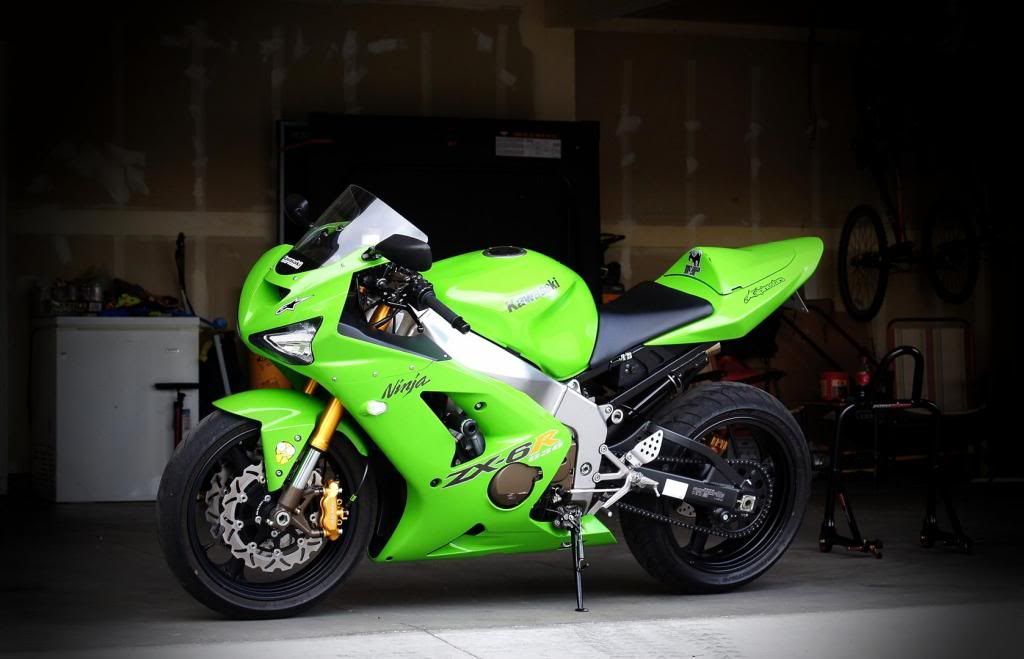 Still need a front tire, but that'll go on at the end of the month.
I'm pretty happy with the way it turned out. I'm also pretty happy I planned everything out and actually followed through with it. :laugh