Discussion Starter
•
#1
•
Sorry guys i'm super bored and since i've never posted pics of my ride i'd thought i'd share a bit. Nothing exciting, just some pics i've got saved on my computer....
Bike's a 2004 ZX6-RR Homologation special.
Here she is the night i brought her home...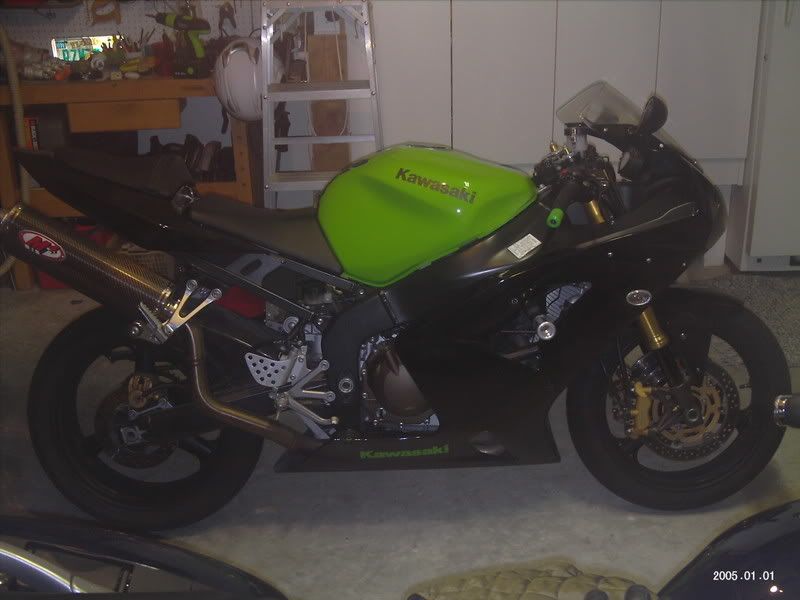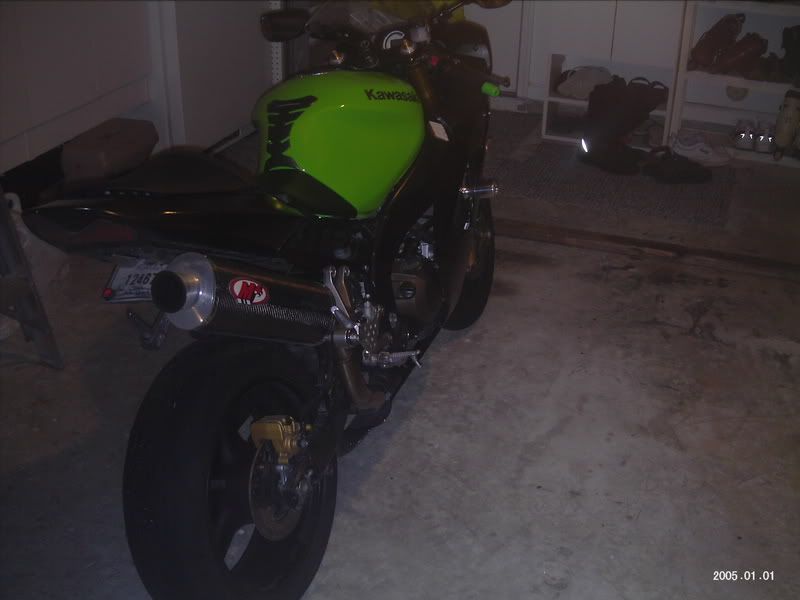 Then i low-sided(banghead) and decided to experiment with the street-fighter look while i was repairing my plastics ! Headlights are super cheap Autozone APC driving lights and yes they burnt out in like 3 days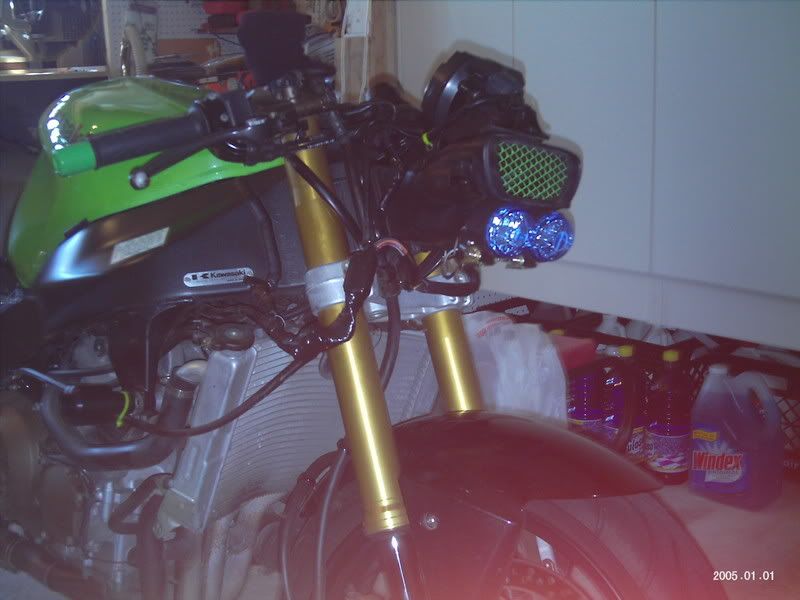 and here is how i mounted the gauge unit on the ram air tube....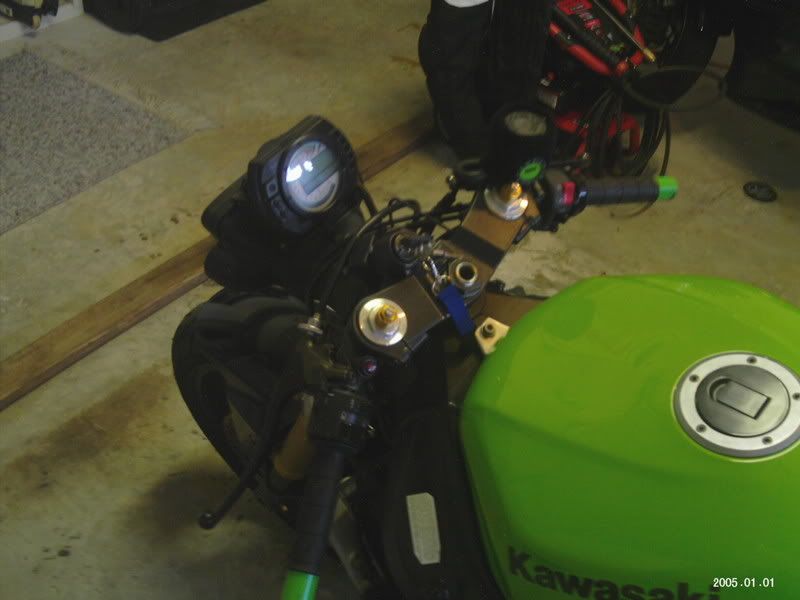 And here are a few random pics...
About to head on a ~2,000 mile tour of florida with my dad and his friend. Suprising enough once that bag was mounted on i barely noticed it was there!
Warning: this is a recipe for squaring off a perfectly good tire. I killed a very expensive rear Pilot Power 2CT doing this trip. Next time it'll be some dedicated sport touring rubber.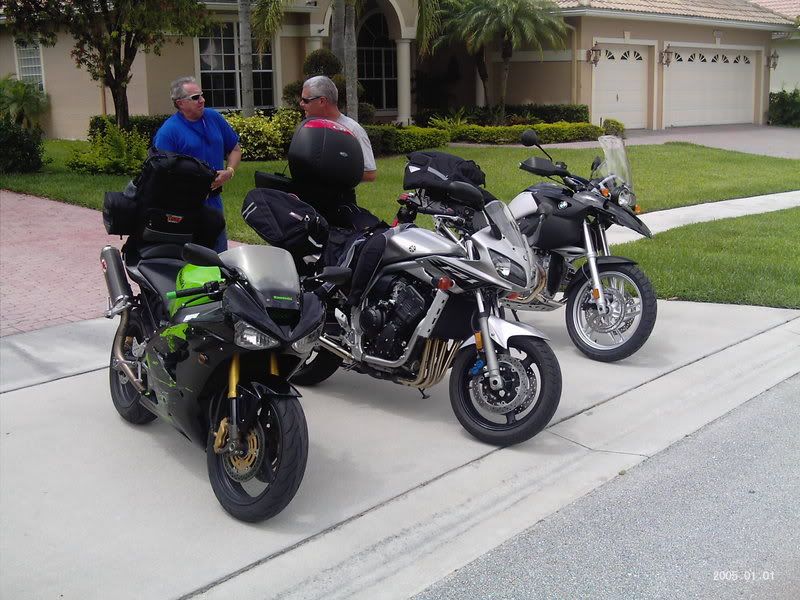 Europe 2006. Swiss alps+snow+hail+rain+230miles+ 1 SV650s = one hell of a feeling of accomplishment at the end of the day!
And we cap it of with one sweet John Players Special paint job on a Buell