My fellow ZX6R riders, I am officially a ZX6R rider as of 4:40pm central time. I took the bike for a 40 minute ride as the weather was super warm today. At 4pm when I took the bike out, it was 40 degrees Fahrenheit, or 4.4C for our non-American riders. There was snow on the ground, alot of water on the sides of the street due to the melting snow, and a TON of salt and sand so I was extremely cautious.
The last time I rode a SS was back in July on a buddy's '05 R6 and the last time I rode my GS500F was in September so remember, it has been almost 6 months. I was nervous and giddy at the same time. The only thing I can compare it to was that one time I met Selma Hayek 10 years ago...wait that was just a dream. Whatever. Anyhow, I was extremely excited yet nervous and took it easy out of my driveway and after riding a GS500F for a year, it was so nice to get back on a sportsbike since I have never owned a supersport (have ridden many of my friends). The bike just kept begging me to give it a bit more throttle and just "leaned" into the turns. That feeling, too, made me slightly nervous, I must admit. The first thing I did was go to the gas station and put gas in the bike and it felt good.
I then drove by my work place and within minutes, I was in the country side and I let the throttle go and man was she flying and screaming. I only let her get to 8K but I felt like I was flying and she was saying "more, more, I want more, go faster, faster" (quiet you dirty minded freaks)
. I wanted to push her a tad but I decided against it because there were areas with with some areas with water and sand. I got her up to 65mph on a 55pmh road and man, 65 on a ZX6R is so much more satisfying than 65 on that GS500F.
I got home, my wrist was hurting just a tad and my butt tingled as I stepped off the bike but I was all smiles. Went in, ate, changed a diaper, and then went out to change the oil and oil filter and put her up for the evening.
All in all, I am in love with this bike. She is a beauty and for those that want pictures, I will share with you her best side. All I can say is:
LOOK AT THAT SEXY HOURGLASS FIGURE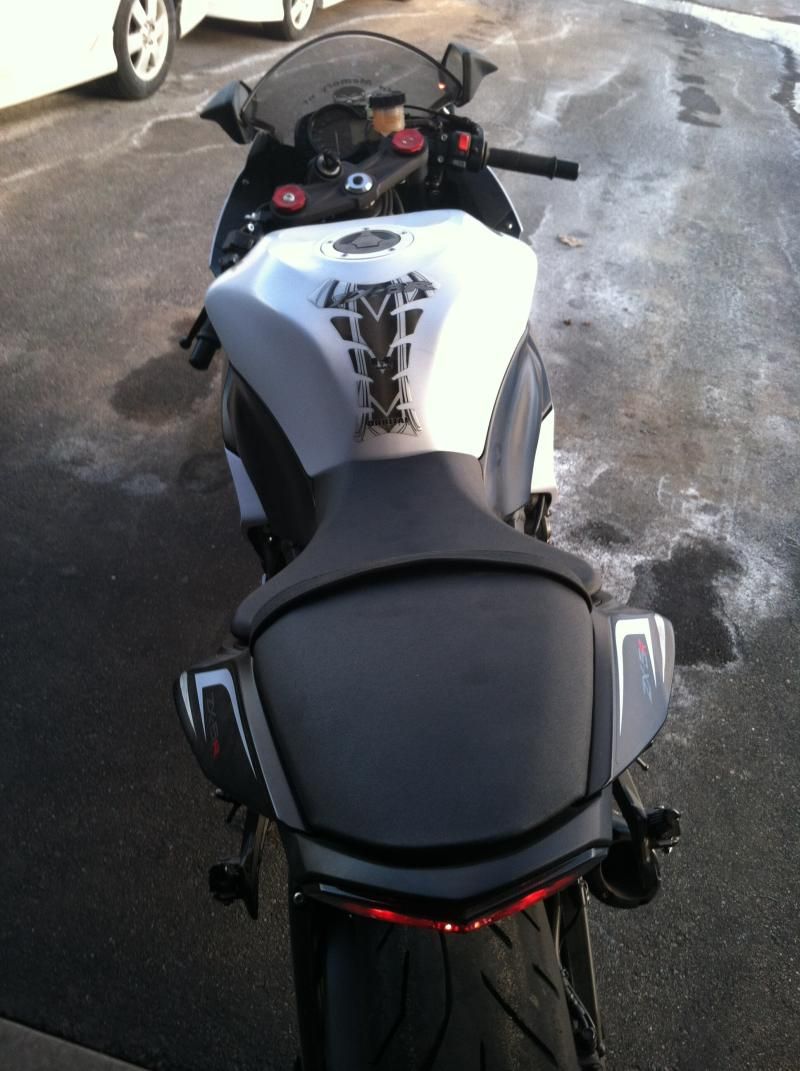 Edit: My bad mods, feel free to move this to ride reports if you want. My bad