I completed a headlight retrofit of my ZX6R this past weekend. The previous owner put HID bulbs in the stock reflectors which blinded any cars around me. The difference going from reflectors to specific HID projectors is better than day and night!
I drove down to The Retrofit Source for the components (local in Atlanta) and they were super helpful and knowledgeable. Cool showroom too!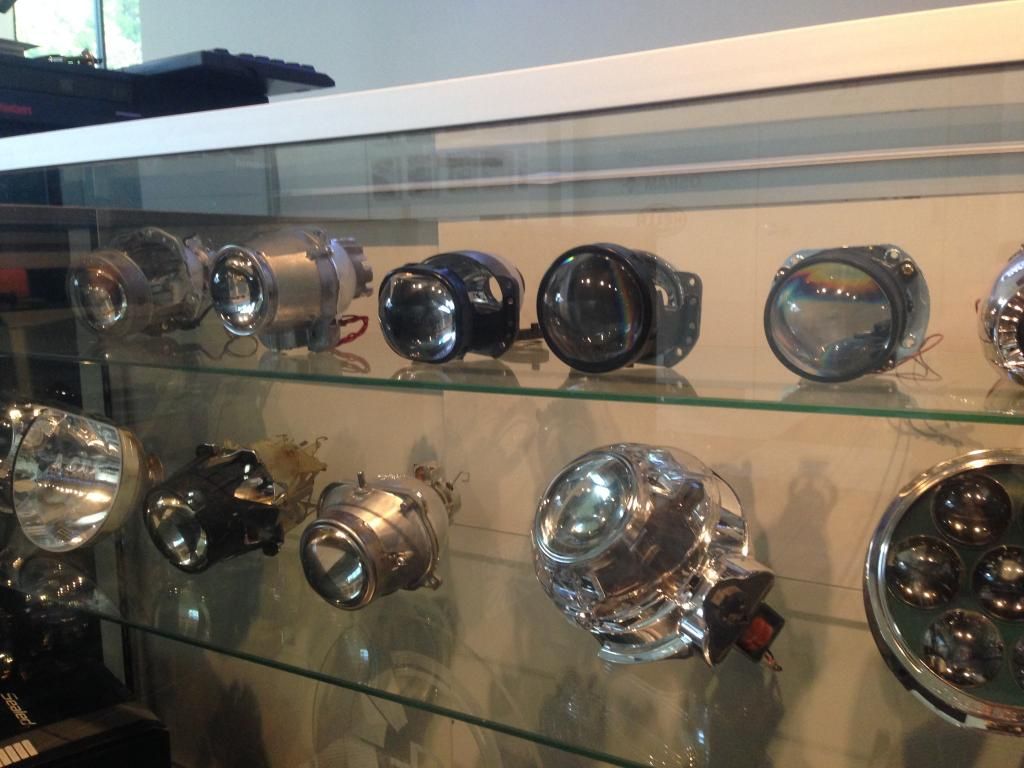 I installed two bi-xenon projectors from TRS and also installed LED halo (angel eye) rings around the projectors. The LED rings are from exLED.com. They are dual color (white or amber).
Currently I just have them wired on/off for white only. Down the road I will wire up the exLED controller chips that allow them to flash amber as turn signals, Audi style. It's referred to as "switchback LEDs" where they will shine white until I hit a turn signal then the white goes out and they flash amber like turn signals.
The LED halos are hidden behind plastic diffuser rings which I tinted black with VHT Nite Shades to complete the blacked out look. So with them turned off you'd never know they were there.
I purchased from TRS:
-
Morimoto Mini H1 projectors
-5000k HID bulbs (pure white)
-mini gatling shrouds
-harness, wiring, etc
35 watt ballasts are also required but my bike already had them from the old HID bulbs. And I bought way more parts that I will detail later.
I will complete this as a full write-up with pictures of every step. Just wanted to post a little teaser to convince everyone to go stick their headlights in the oven and install projectors right now!
Let me know what you guys think, hope you like it! I would also be willing to do this for anyone who wants to send me their headlights.
My iPhone camera distorts the color a little. They are a pure, bright white. No blue or green tint whatsoever.